If you want to be at the top of your gaming, you can't just purchase a good gaming mouse and expect better results, while still using a flimsy old mousepad from 2010. If you are looking around for the best gaming mousepad to use in 2021, we've got five suggestions.
Which are the best gaming mousepads in 2021?
There's a whole lot of things to take into consideration when looking for the best gaming mousepad for you. 
It all depends on the size of the surface you require if you prefer cloth or hard surfaces if you want some shiny RGB lighting, and of course price. It is, without a doubt, a difficult decision to make.
There are thousands of great gaming mousepads to use. If you go with a decent gaming mousepad from any big gaming brand, you should be just fine.
Saying that, however, there are some of the best gaming mousepads in 2021 which just stand out for us. 
Razer Firefly V2
Dimensions: 355 mm x 255 mm x 3 mm
Surface: Hard
Texture: Micro-Textured plastic
Base: Anti-Slip Rubber
Where to buy: You can purchase the Razer Firefly V2 from Amazon today.
If you love RGB, then Razer is definitely up there with their Chroma feature. The Razer Firefly V2 is a medium-sized hard gaming mousepad, so it also won't take up a lot of space.
It is a slim profile and 19-lighting zones but it does require to be plugged in so you can make use of its amazing RGB lighting.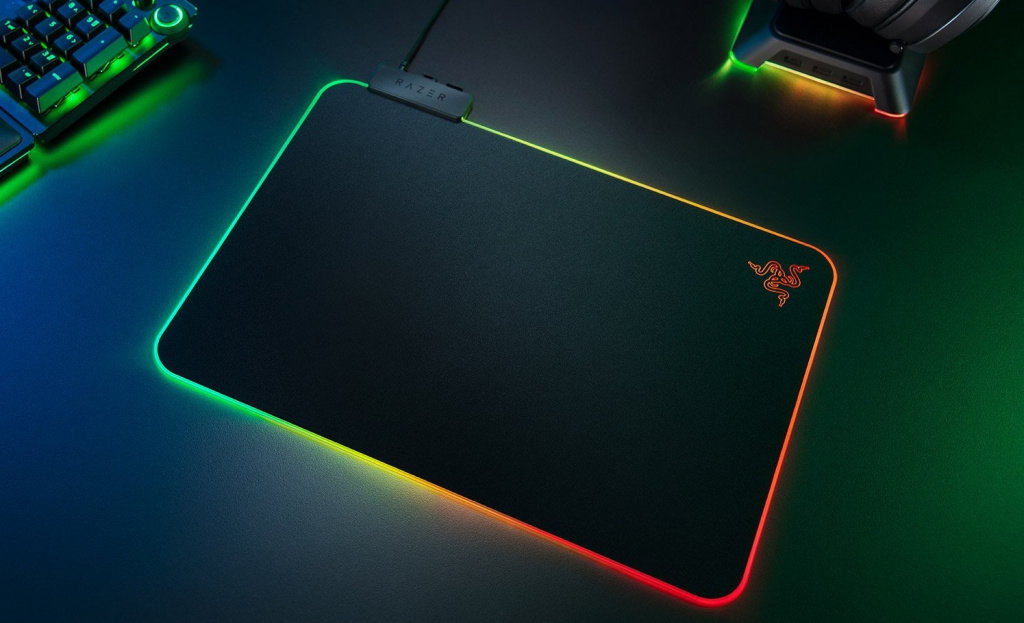 (Picture: Razer)
Razer thought of everything with this top mousepad, from anti-slip to a micro-textured service, giving gamers all the control they need.
It even has a built-in cable catch, allowing you to manage your mouse cable neatly to prevent it from being entangled.
Corsair MM300 Extended
Dimensions: 930 mm x 300 mm x 3 mm
Surface: Soft
Texture: Cloth
Base: Anti-slip Rubber
Where to buy: Grab the Corsair MM300 Extended from Amazon today.
Looking for a massive mousepad? Then the Corsair MM300 Extended is arguably the best huge gaming mousepad out there.
The Corsair MM300 Extended mousepad is built with durability in mind, giving you years of gaming without any hassle thanks to its reinforced stitched edges to avoid fraying.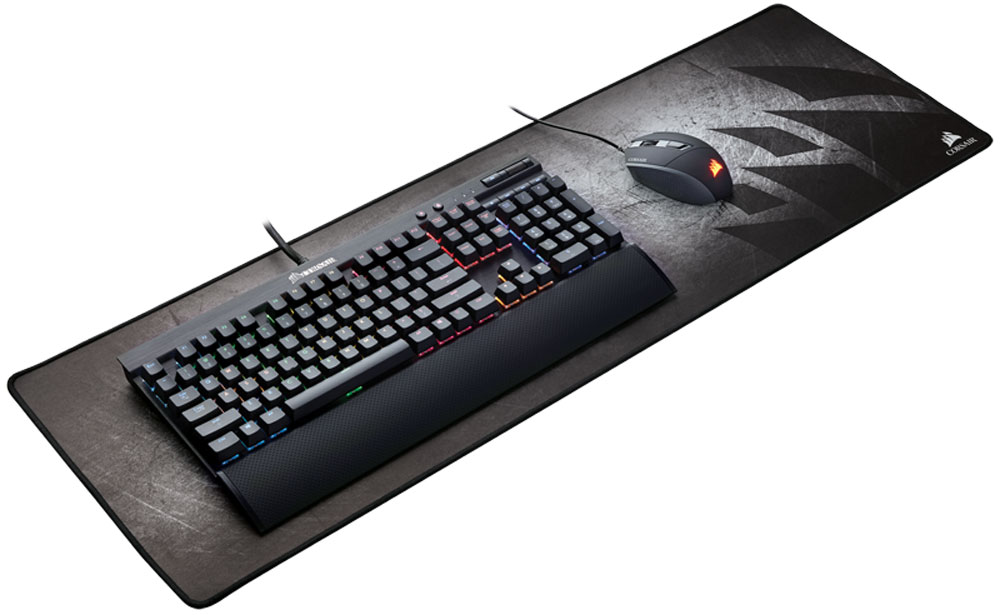 (Picture: Corsair)
It is optimized for both laser and optical mice, specifically great for high DPI gaming mice. This is thanks to its textile-weave design, allowing for precision mouse control with low friction. 
If you want one of the best gaming mousepads which can cover your whole desk, then the Corsair MM300 Extended could be the one for you.
Logitech G240
Dimensions: 340 mm x 279 mm x 2.5 mm
Surface: Hard
Material: Cloth
Base: Neoprene rubber
Where to buy: The Logitech G240 can be purchased from Amazon right now.
Some gamers don't want a massive gaming mousepad, lighting or something with a lot of branding on it. 
The Logitech G240 features moderate surface friction, which is perfect for those who prefer low-DPI gaming.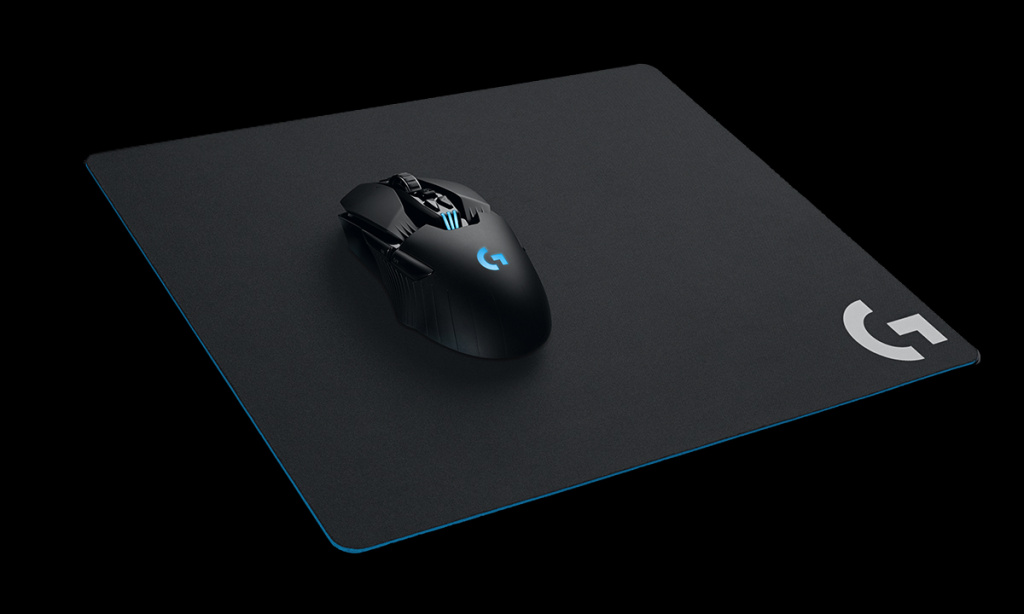 (Picture: Logitech)
If you have a Logitech gaming mouse already, then you will be happy to know the G240 has been optimized to maximize the Logitech G mouse sensor performance and accuracy. It also works great with other gaming mice.
You can also take the Logitech G240 anywhere, as it was made from durable materials allowing you to quickly roll it up and take it with you to a LAN. 
SteelSeries QCK HEAVY - Medium
Dimensions: 320 mm x 270 mm x 6 mm
Surface: Soft
Texture: Micro-Woven Cloth
Base: Anti-slip Rubber
Where to buy: You can purchase the SteelSeries QCK HEAVY from Amazon right now.
The SteelSeries QCK HEAVY the thickest of our best gaming mousepads in 2021 picks, built with high-performance and esports in mind.
It also comes in "Large" and "XXL" variants, with the latter being able to cover a large portion of an average desk.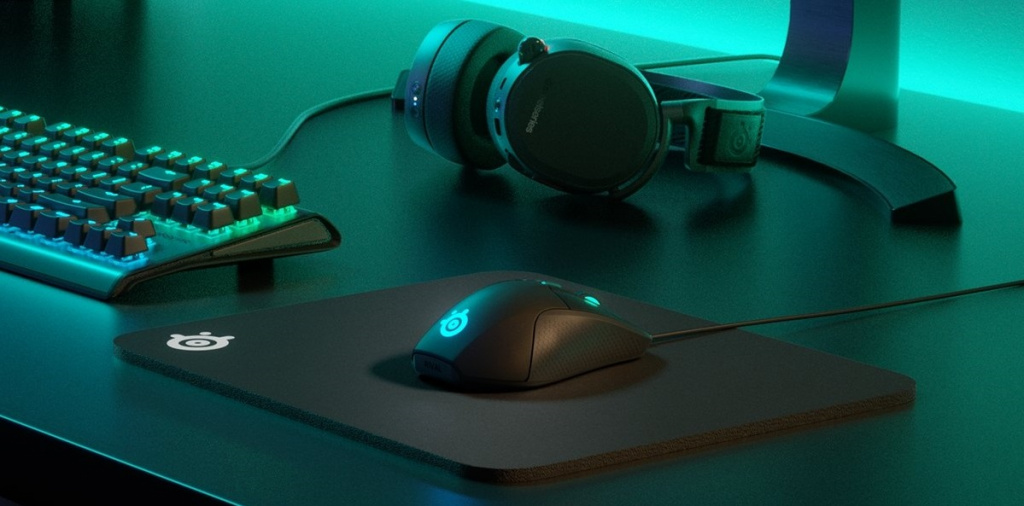 (Picture: SteelSeries)
The extra-thick, non-slip rubber base completely eliminates unwanted movement, even in the most intense situations. This thick design also adds cushion for your wrists, perfect for those long gaming sessions. 
The SteelSeries QCK HEAVY doesn't look flashy, with just a small SteelSeries logo on the bottom left. However, your gameplay will likely become flashier thanks to its high thread count delivering a smooth surface for both optical and laser sensors.
ROCCAT Allumic
Dimensions: 331 mm x 272 mm x 3 mm
Surface: Double-sided for speed & control
Texture: Anodized Aluminum Core
Base: Non-slip rubber feet
Where to buy: Grab the unique ROCCAT Allumic gaming mousepad from Amazon today.
Can't decide which is the best gaming mousepad, and stuck between either control or speed surfaces? ROCCAT has you covered with a double-sided, extremely durable gaming mousepad.
The ROCCAT Allumic features both control and speed surfaces, as well as an Anodized Aluminum Core for incredible strength.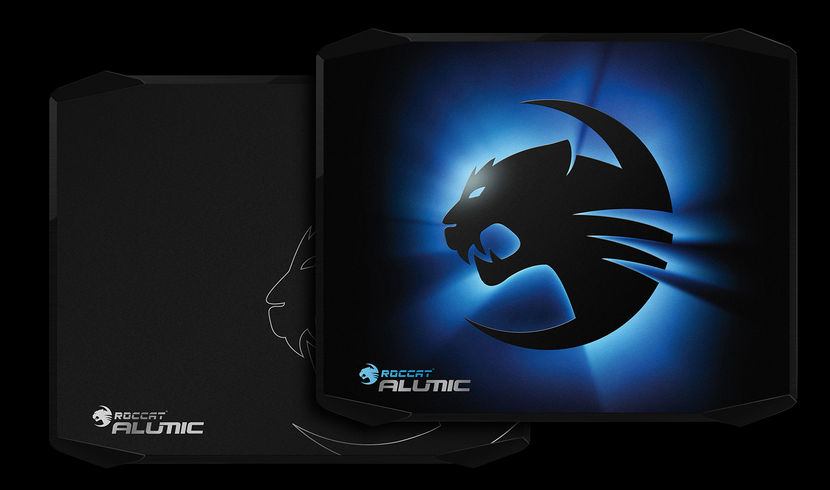 (Picture: ROCCAT)
The ROCCAT Allumic has two different surfaces, one for low-sensitivity and one with a more granular design for high-sensitivity. It is the all-in-one solution, and thanks to its Aluminum Core, you can use it on a couch or while travelling without issue.
There's also an ergonomically designed Gel Wrist Rest included for those long gaming sessions, as well as Non-Slip Rubber Feet. The ROCCAT Allumic is one of the best gaming mousepads to use in 2021 as it offers gamers comfort, choice and flexibility.
Best gaming mousepads 2021: Honourable mentions
As mentioned at the start of this article, there are thousands of gaming mousepads to choose from.
Corsair MM800 Polaris (Picture: Corsair)
While we've provided our top five picks, we also want to give you more options, so check out five honourable mentions which barely didn't make our best gaming mousepads in 2021 list.
Razer Sphex V2
Corsair MM800 Polaris RGB
SteelSeries QcK Prism Cloth
Roccat Taito Control
Cooler Master MP510
When choosing which gaming mousepad is the best for you, always remember to take the size and your current gaming setup into consideration.
Picking a great gaming mousepad might not be easy but hopefully, our list helped you hone in on a favourite.