Sometimes it feels that the first-person shooter genre is stagnating for a couple of years now and that there's not much innovation.
Developers are playing too safe and often go with things that are proven to work, like Battle Royale or class-based shooters.
And yeah, Warzone and Valorant are great games, but maybe it is finally time for innovation?
And it seems that Boundary is brining exactly that.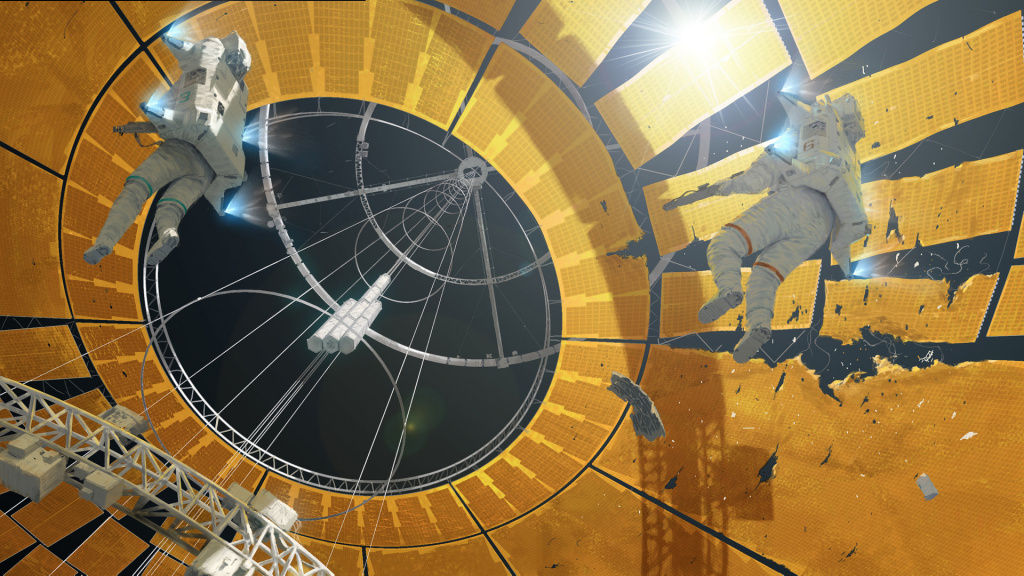 (Picture: Surgical Scalpels)
The latest trailer for Surgical Scalpels' first-person shooter is showcasing some absolutely gorgeous scenes set in low Earth orbit, with astronauts floating around a space station in free fall.
You are now probably wondering what that has to do with first-person shooters. Well, those astronauts, called astroperators in the game, are waving all kinds of guns at each other.
Boundary is a tactical team-based shooter set in space, where two teams are fighting in low gravity with a full arsenal of weapons you might expect see in games like Black Ops Cold War.
The battles will take place in space around various orbiting installations, and the player's EMU suit will have an important role, both as a defensive tool and as an enabler for movement in the vacuum of space.
The developers explain that players will be able to personalize their protective space suits with all kinds of upgrades and enhancements, as well as their weapons.
It seems that the game will have loadouts for weapons, which can be modified with "a wide selection of stocks, grips, scopes, barrels and ammo types".

(Picture: Surgical Scalpels)
Although the location of the game might sound like a limiting factor when it comes to maps diversity, Surgical Scalpels says that the game will boast "a varied selection of multiplayer maps including a wreck strewed debris field, Solar Farm and so on."
The three-dimensionality of the game will play a fundamental role, as there will be no "up" and "down", which will force players to adopt new strategies and think outside the box.
The idea of shooting at someone with your AK-47 while hiding behind the solar panels of a space station and the sun is rising over the horizon sounds really exciting, and if executed properly, this game might be really fun and a potential next big hit.
Boundary is set for release later this year, and it will be a PC exclusive.