It has been a long time since the last time the CEO was held, a classic fighting games tournament that takes place in the city of Orlando, Florida each year, and which had to be cancelled during April 2020 due to the arising COVID-19 pandemic.
Now more than a year after this news, its founder and president Alex Jebailey has announced through his official accounts the triumphant return of this tournament, which will bring back the best players of the FGC scene to a single-stage, combining new formats and with several announced titles already.
CEO 2021: Schedule and featured titles
Breaking with its tradition, the CEO 2021 will take place during the month of December at the Wyndham Orlando Resort, after historically taking place during the summer time frame, and with the 2022 edition already slated to be held in June.
As for the games announced, a total of ten titles have been chosen to be featured at CEO 2021:
Guilty Gear Strive
Street Fighter V: Champion Edition
Super Smash Bros. Ultimate
Mortal Kombat 11 Ultimate
Tekken 7
Dragon Ball FighterZ
Ultimate Marvel vs Capcom 3
Granblue Fantasy Versus
Skullgirls 2nd Encore
Blazblue: Cross Tag Battle
While its tournaments announced can be quite less than past editions, Jebailey has confirmed most of the other favourites will be in the spotlight for future events.
If your game didn't get into the #CEO2021, it has nothing to do with popularity or what we felt deserved a spot. Just really didn't have space to add more games as numbers have proven tonight. I'll release a JePodcast this week about choosing games and what I wanted but couldn't.

— Alex Jebailey (@Jebailey) June 7, 2021
Some of these have already capped their available seeds, as due to the current restrictions entrants are being limited to 2,500 people, however, according to the response of titles like Guilty Gear Strive and Smash Ultimate, their participant caps would be raised.
CEO 2021: How to register and watch
Any interested players can now register through the website smash.gg/ceo, with current registration priced at $ 70 USD thanks to its early bird promo until 30th June.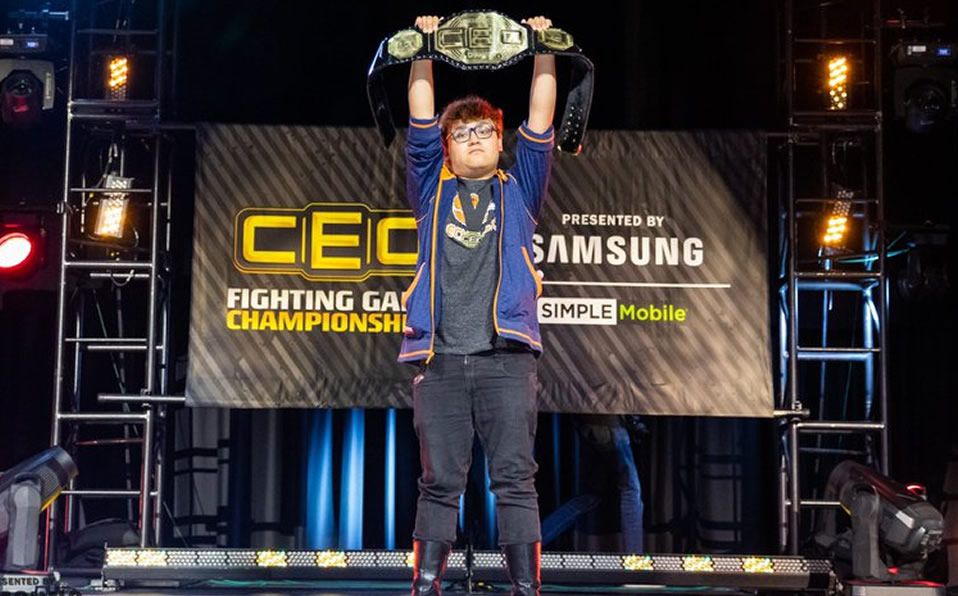 Leonardo "MKLeo" López, CEO 2019 Smash Ultimate champion (Picture: CEO Gaming)
To register, you will have to create or login into your account for this platform, choose whichever tournament you want to join, and fill in your payment and badges info so you can get access to the venue with no problem.
All those registered will have access to special sections like the BYOC (Bring Your Own Console) areas, the iconic 24-hour Jebaileyland arcade, and more. No competitor registration will be allowed on-site.
Additionally, and thanks to the vaccines becoming readily available around the world, the CEO 2021 will be allowed to have an in-person audience, being the first FGC tournament since the start of the pandemic to have this, bringing back again the excitement of the competition while also following all CDC guidelines.
Sadly for those who want to attend, the 3-Day Spectator badges have already been sold out in just under a record two hours, however, these may still be available on-site and (with some luck) through the platform for $ 50 USD, while supplies last.
In case you can't go or travel to be part of CEO 2021, don't worry as multiple community streamers will feature many live broadcasts as part of the event coverage on Twitch, while you can also follow all the action and announcement through its Twitter account.
The CEO 2021 will be held at the Wyndham Orlando Resort from Orlando, Florida, from 3rd to 5th December.