At the end of 2014, G4TV ceased all operations. This American pay television network started all the way back in 2002 and focused primarily on video games. Fans of the shows by G4TV got some good news in January 2021, as a revival was announced. Now, in the latest hype for the revival of G4TV, virtual
Twitch
streamer
CodeMiko
has been announced as one of its hosts.
CodeMiko becomes G4TV host
For those who don't know, CodeMiko, aka Project CodeMiko, is a virtual streamer created using the Unreal Engine software and controlled via an Xsens motion capture suit. 
CodeMiko is, of course, an extremely popular Twitch streamer and a big name in the streaming business in general. That's probably one of the reasons G4TV announced the virtual streamer as a new G4TV host.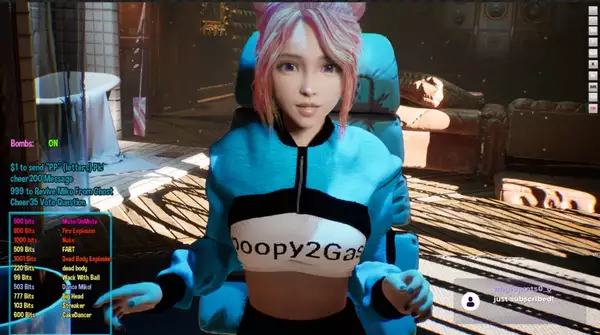 (Picture: CodeMiko)
In an announcement on Twitter, G4TV simply said: "This was obviously meant to be. Welcome CodeMiko to the G4 family!"
No additional information was provided but so far, we know shows like Attack of the Show, X-Play, and The Bleep Esports Show will be coming back with the G4TV revival.
Olivia Munn, the former co-host of Attack of the Show, is also rumoured to be in talks to return once the G4TV revival gets underway.
The G4TV revival is scheduled for "Summer 2021" and at the time of writing, no exact launch date has been revealed.
It will be interesting to see which show CodeMiko does end up hosting, and who the virtual streamer's co-host(s) will be.
Header image via G4TV Twitter.