With the media embargo lifted after Night City Wire episode one dropped, a deluge of Cyberpunk 2077 information has been hitting the internet. One of the juiciest reveals has been that a number of streamers and personalities will be in the game.
The personalities will have characters modelled after and voiced by them, and while exact details are still up in the air, first impressions are that they are surprisingly interactable.
Ben "Cohh Carnage" Cassel is set to be one of the streamers in Cyberpunk 2077. After the fanfare of the reveal, he responded to one viewer who asked "Can you fight me?" to which Cohh replied with a telling "I mean…" and an awkward laugh, before offering a little more information.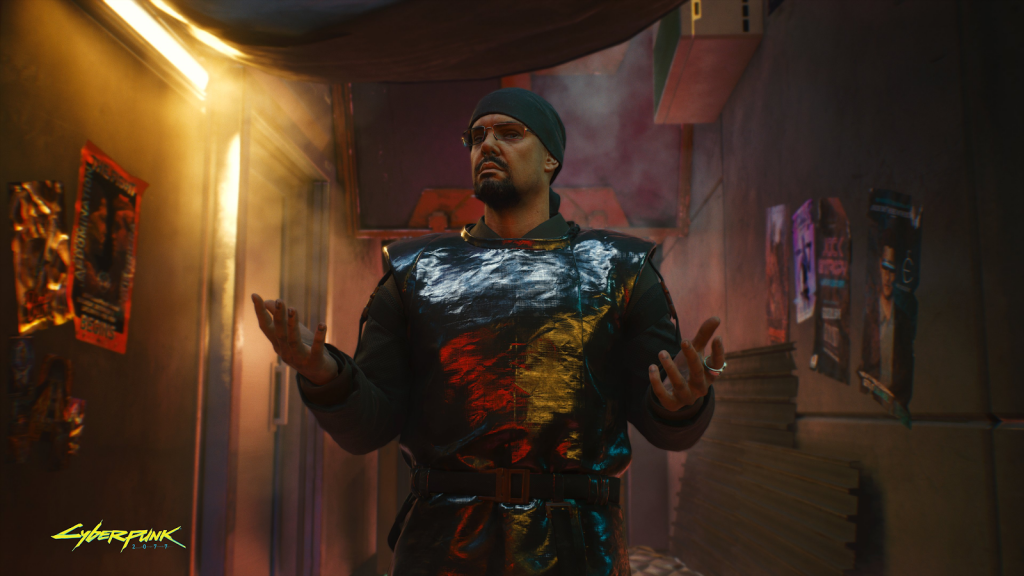 (Picture: CD Projekt Red)
"What's really cool about my character is you can do lots of things," was his diplomatic answer, before going on to vocalise his surprise at how much of a cameo he was receiving within the game.
While this doesn't offer any concrete answers, it does tease enough to draw some conclusions. Players should be hopeful of quests, fist-fights and unique dialogue options with some of their favourite streamers at the very least, even if they will have to wait for more concrete information.
The reveal comes on the back of a wave of teasers - including a high profile anime collaboration with "Kill-la-Kill" creators Studio Trigger and Netflix - and in-depth game-play mechanics. More information will surely be dropped in the next Night City Wire episode, but for now, here's what we do know.
Cyberpunk 2077 is set for release on 19th November for PC, PS4 and Xbox One, as well as PS5 and Xbox Series X when they arrive.