Early in February 2021, we reported that both Overwatch 2 and Diablo IV won't be releasing this year. However, BlizzConline 2021 kicks off on 19th February 2021 at 17:30 GMT with the Opening Ceremony. Now, there's good reason to believe we will see a Diablo IV beta access release date appear, as Blizzard has updated the beta access page for the game recently.
Diablo IV beta access page updated
Despite not releasing in 2021, the chances are very high we will see a Diablo IV closed beta, followed by an open beta, take place this year. Actually, we might see the closed beta start very soon.
Shortly before BlizzConline 2021 kicks off, Blizzard updated the Diablo IV beta access page. A cached version from 15th February can be viewed below.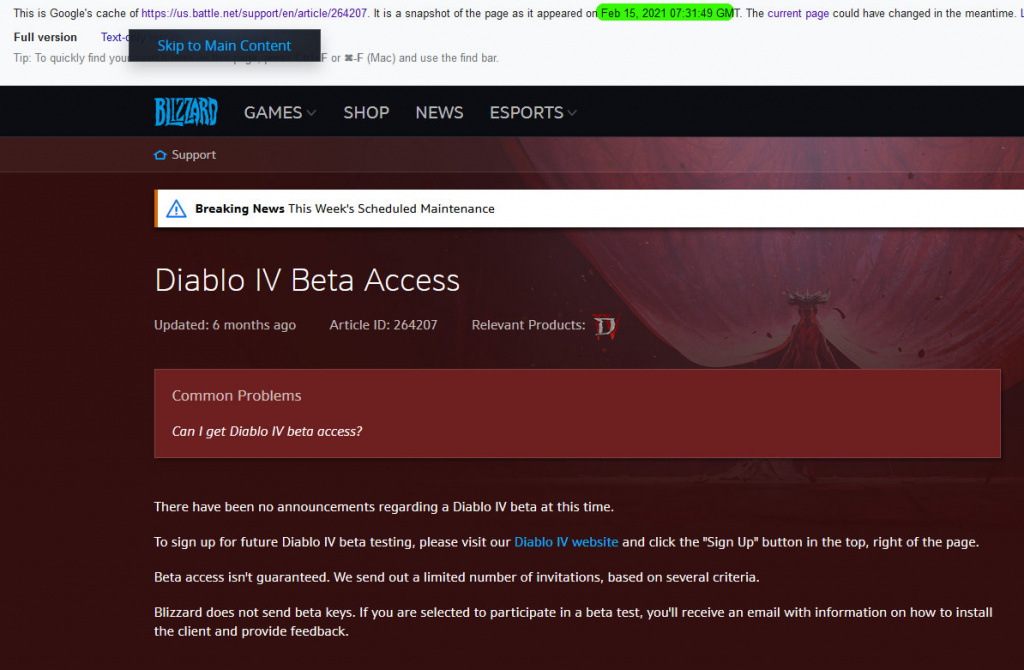 (Picture: BlizzPlanet)
As you can see, on 15th February, the beta access page still reads: "There have been no announcements regarding a Diablo IV beta at this time."
So what's the big deal? Well, the new Diablo IV beta access page, which you can view yourself here, has one very significant change.
If you don't like clicking links, the page now has a note, which reads: "There is currently no Alpha or Beta testing for Diablo IV." and the "no announcements" line has been removed.

(Picture: Blizzard)
Since the timing of this change comes just before BlizzConline 2021 kicks off, there's a very good indication Blizzard will reveal the Diablo IV beta release date.
How to join the Diablo IV beta
At the time of writing, there's no clear indication when Diablo IV's beta will kick off, and if it will be a closed one, to begin with. A closed beta is, however, highly likely judging by what Blizzard did with Diablo III.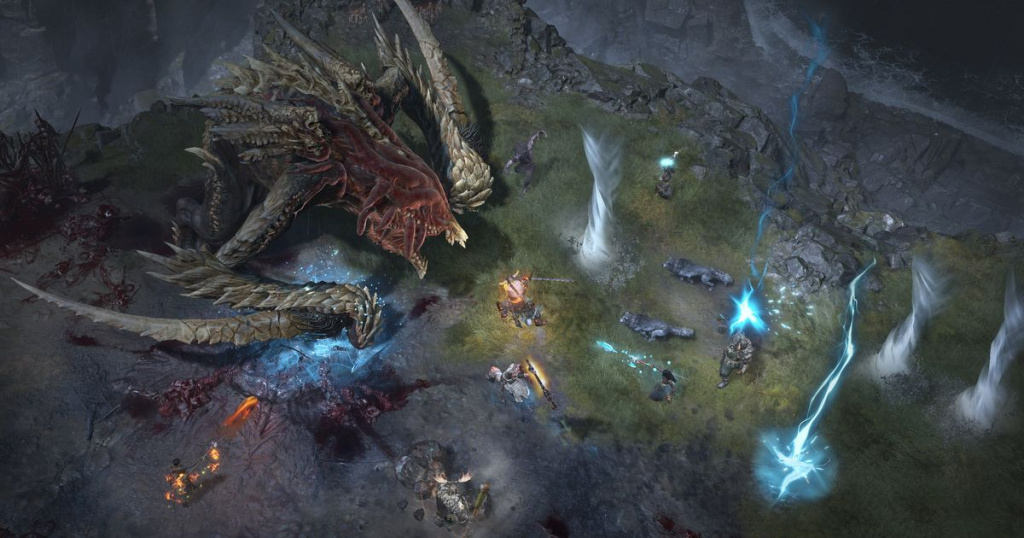 (Picture: Blizzard)
Those who want to join the Diablo IV beta when it gets released will be able to sign up on the official Diablo IV website. Signups will open shortly before testing starts.
Keep in mind there should be limited spots available, so signing up for beta testing does not guarantee access. 
Those who get into the beta will receive an email from Blizzard, confirming your account now has access to the Diablo IV beta.
For Diablo fans, BlizzConline 2021 just got a lot more hype, as we might be slaying demons in Diablo IV soon.