We haven't heard any new, official information about From Software's upcoming title, Elden Ring since its reveal during E3 2019 at Microsoft's press conference. 
Now, a rumour has suggested the Elden Ring release date is somewhere between October and December this year. 
Elden Ring release date rumour
Very little is known about Elden Ring so far, but From Software generally doesn't take too long to push out their fantastic, brutally difficult titles. 
We know Elden Ring is being developed in collaboration with George R.R. Martin, the author of "A Song of Ice and Fire" series of novels, also known as Game of Thrones.
Rumours where circulation about Elden Ring showing up at Sony's PlayStation 5 games event. The latest rumour suggests Elden Ring will be ported to next-gen consoles but will release earlier than many fans expected.
According to the rumour shared by NeoGAF user Arctos, points towards an Elden Ring release date window between October and December 2020.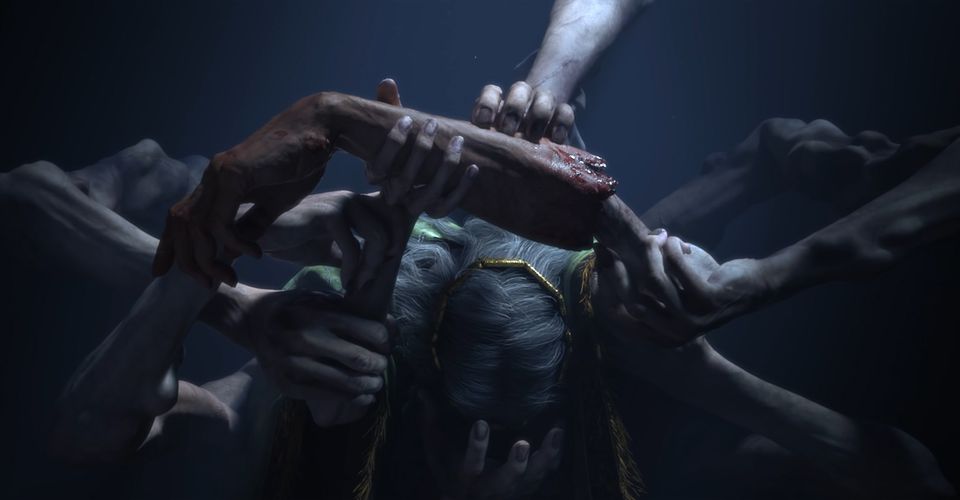 An arm for an arm? (Picture: Bandai Namco)
Arctos claims he has a friend who worked at Bandai Namco, which gives him inside information about games from the publisher. Apparently, the Elden Ring release date was supposed to be even sooner, but it was delayed due to the COVID-19 pandemic.
A few months after the Elden Ring release date, Arctos claims From Software and Bandai Namco will release a next-gen version for PS5 and Xbox Series X. 
Further, Arctos claims the game is complete in terms of content, and can be played from beginning to end. From Software is now working on optimization and bug fixes, as well as the next-gen port. 
As always, take rumours such as this one with a grain of salt until such time as Bandai Namco or From Software officially reveals the game's release date to the world.