Have you ever thought about how cool it would be to add infantry combat to Ganji's War Thunder? Well apparently so have Ganji, who for the last four years have been working on Enlisted a brand new combined arms multiplayer game set during World War Two and available on PC, Xbox One X|S, and PlayStation 5.
The game bills itself as a massively multiplayer online (MMO) game but that is stretching the definition slightly as, while the scale of the battles are definitely massive, much of their number are taken up by 12 AI-controlled squad members you can command as an infantryman.
That doesn't take away from what is a massively fun game though with players able to take to the skies in fighters and close-air-support bombers, command tanks or lace up their boots and fight on the front lines.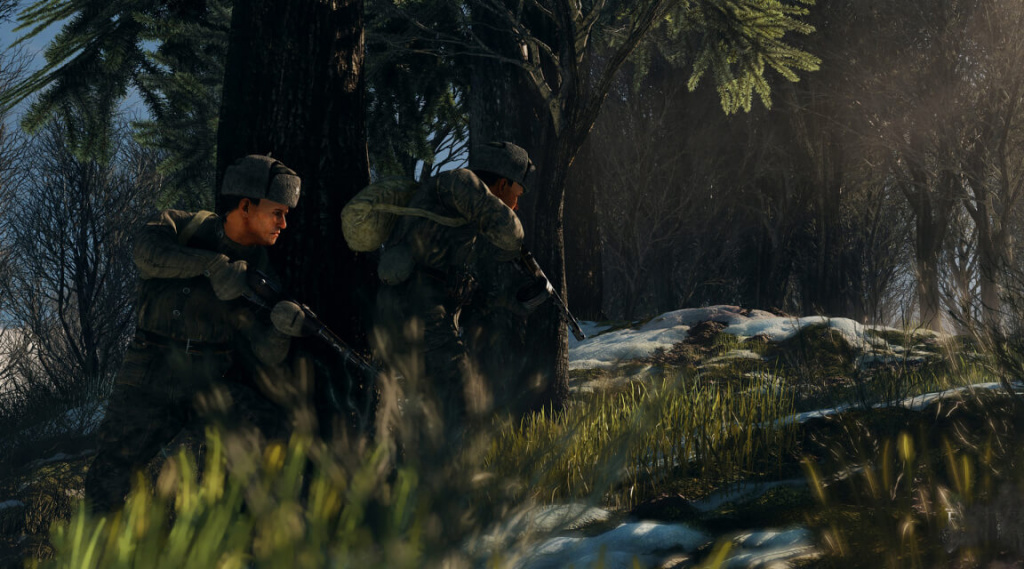 The battle for Moscow is one Campaigns available in the open beta. (Picture: Ganji)
The game is currently in closed beta and new features and Campaigns (maps and equipment) are being added regularly ahead of the game's official release - if you want to get involved here is how.
How to get into the Enlisted closed beta
The Enlisted Closed Beta Test (CBT) is free to anyone. Well kind of, it's free to anyone willing to pre-order the game.
The game is sold in bundles with each based on a historical unit and featuring a unique weapon.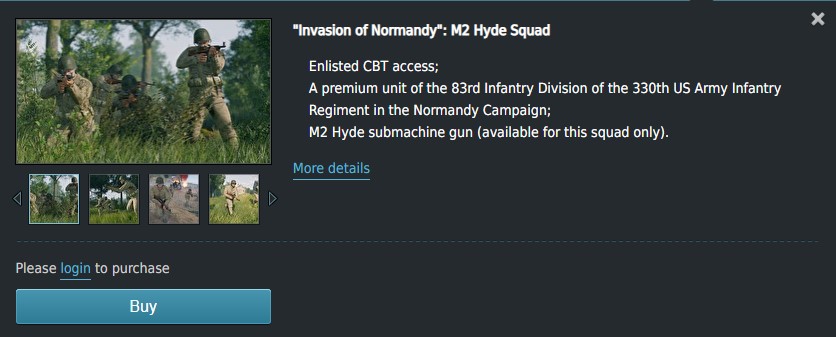 (Picture: Ganji)
Each bundle is priced at £27 with an "Armed to the Teeth" Founder's Bundle available for £85.
Each bundle gives you access to the games two Campaigns - the Battle for Moscow and the Invasion of Normandy.
A planned open beta and eventual release will likely be free-to-play, in line with Ganji's other titles, however, certain weapons and unit types will likely be kept behind a paywall.
The CBT is available to players on PC, Xbox One X|S and PlayStation 5.
When does Enlisted officially release?
It may be a while yet, but not too long as in an interview with Wccftech, Gaijin CEO, Anton Yudintsev, claimed that an open beta would be out sometime later in 2021.
The open beta will also coincide with the release of the next Campaign which is set to be the Battle of Tunis. 
The full release, probably coinciding with the Battle of Berlin Campaign and has no fixed date for release.
How does cross-play work in Enlisted?

(Picture: Ganji)
Crossplay is on by default in Enlisted and PC, Xbox One X|S and PlayStation 5 players are all put in lobbies together.
This has caused some concern for players as PC players, certainly in infantry roles, are at a massive advantage with being able to use a mouse and keyboard.
Cross-play can be turned off within the settings but expect to wait much longer when matchmaking.
Enlisted - system requirements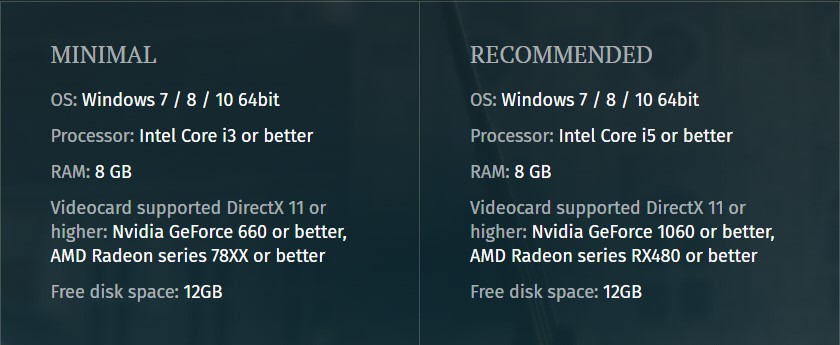 (Picture: Ganji)