Tired of your current PS4 dynamic theme? Simply love the Final Fantasy VII Remake, and especially Tifa? Then this free dynamic theme might just be the perfect one to decorate your PS4 interface with.
PS4 owners can grab a free dynamic theme featuring Tifa Lockhart right now.
Free PS4 dynamic theme for Tifa
Square Enix and Sony have released this free dynamic theme, and you can grab it by following the links below.
After downloading the theme from the PlayStation Store in your region, you can follow the three simple steps below to enable it.
Select Settings from the function screen.
Select the Theme Settings option to display a list of themes.
Scroll to the desired theme, and then press the X button once to select and again to apply.
This free dynamic theme sees Tifa staring out into the night sky, with her hair and legs slowly moving. It has some great sound as well, and will look fantastic on any PS4 home screen.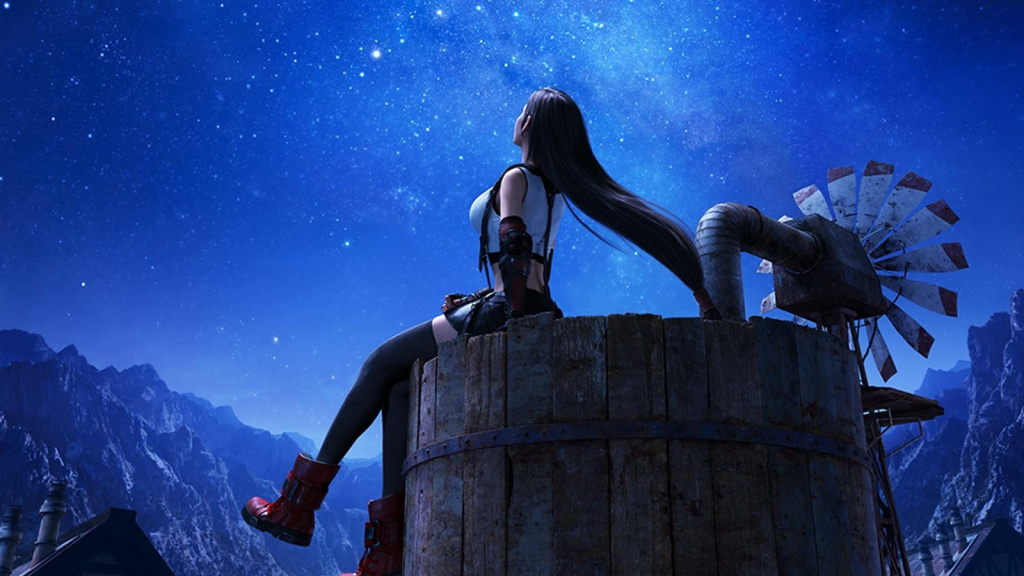 The perfect PS4 dynamic theme for Tifa fans (Picture: Square Enix)
The theme is free for everyone to enjoy. If you are a PlayStation Plus subscriber, you can grab another PS4 dynamic theme for Final Fantasy VII featuring Cloud Strife.
Simply head on over to the PlayStation Store page to grab it for free.
YouTuber XFactor1111 showcases the PS4 dynamic theme featuring Tifa Lockhart in the video below.