Hearthstone's Mercenaries mode has finally been officially revealed after six months of teasing and speculating.
But, instead of creating hype around the new mode, which is arguably one of the biggest evolution of Hearthstone since the game's conception back in 2013, both casual players and pros were left baffled after the reveal stream.
The reveal stream lasted around an hour and a half, and the consensus among the majority of fans was that it failed to adequately explain what is the mode all about.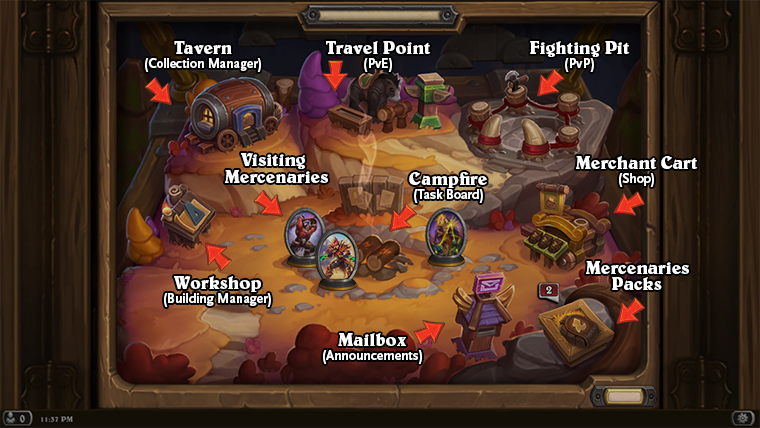 The biggest complaint is that devs dumped too much information at once without any real introduction, leaving everyone confused and unsure even about the basics, let alone advanced mechanics which were also revealed during the stream.
Unfortunately, the combination of a badly executed live stream and ridiculous monetisation will probably hurt what otherwise looks like a really interesting new way to play Hearthstone.
Mercenaries solidify Hearthstone's shift from a game to a platform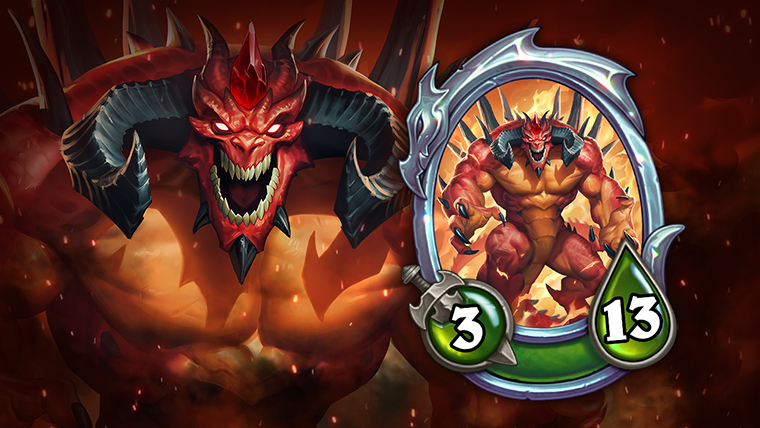 So, what is exactly Hearthstone Mercenaries? To be honest, we are not entirely sure either, but blog posts over at Hearthstone's website have helped us to understand things at least a little bit better.
What we do know is that it is a mode that uses Hearthstone's basic card game gameplay and mixes it with RPG and roguelike mechanics.
In this mode, players will collect the titular Mercenaries and will lead them in battles to claim bounties or battle in a Fighting Pit against other players (PvP).
Gamers familiar with games like Slay the Spire and Raid: Shadow Legends might find Mercenaries to be inspired by some mechanics from these games.
When the mode launches, there will be 50 mercenary cards in total, and players will start with 8 in their collection: Rokara, Tyrande Whisperwind, Blademaster Samuro, Xyrella, Millhouse Manastorm, Cariel Roame, Cornelius Roame, and Grommash Hellscream.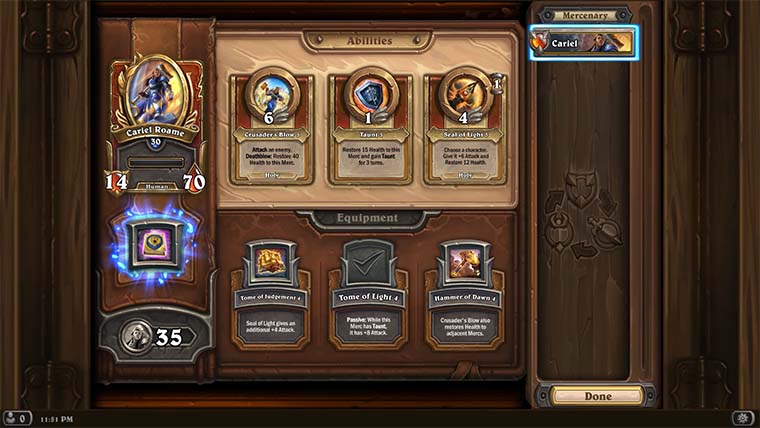 Each mercenary has a unique set of abilities and fulfils one of three roles: Protectors, Fighters, and Casters. While progressing through the mode and collecting rewards, players will be able to upgrade their mercenaries with better stats and equipment.
When taking a bounty or fighting in PvP, players will make a party of  6 Mercenaries which will they bring into the battle, but only three are fighting on the board, while others are benched. Players will be able to swap them tactically or bring a fresh mercenary if one dies.
There's a lot more to unpack here, as the mode is essentially a game for itself, and you can check a detailed overview of the gameplay here.
While the mode looks like something made with a lot of love and energy put by developers, what worries players is the monetisation system that will be implemented into the mode.
Are Hearthstone Mercenaries free?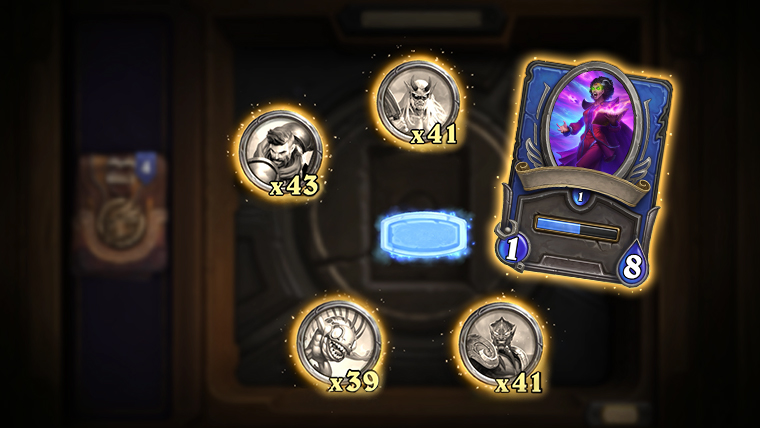 The game uses Mercenary Coins and Mercenaries Packs as the main in-game resource. Mercenary Coins are used to obtain a particular Mercenary, or to power up that Mercenary's abilities and equipment if you already own it, while in packs you can get one Mercenary (of specific rarity) plus more coins.
Judging but the pre-purchase bundles, this will not be a cheap mode to play, as they are priced very steeply; 50 dollars for The Lich King and Diablo packs, and 30 dollars for the Sylvanas Mercenaries bundle. With $130 in total just for some mode-specific cards, Blizzard is definitely trying not to make the same mistake as with Battlegrounds, which is now one of the most popular Hearthstone modes, but which they failed to monetize properly.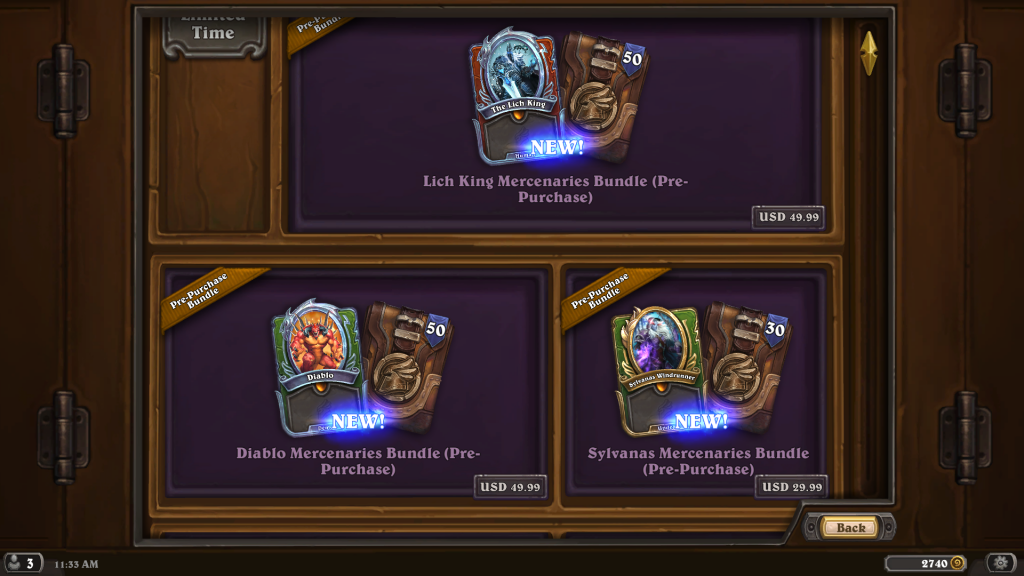 One thing is for sure, Hearthstone is definitely not just "Hearthstone" anymore, as evidenced by numerous new modes (essentially individual games within Hearthstone client) and confirmed with a separate "Hearthstone" category which has now been added with the latest patch. 
Blizzard's strategy for Hearthstone is to become a platform for various card games which will they introduce as modes and treat as self-contained ecosystems.
Don't forget to check out our Hearthstone section for more news, guides, leaks, and an in-depth look at new features.