Judging by current Metacritic score of 84 for Ghost of Tsushima, it is another must-play PS4 exclusive title for gamers to enjoy. The game, developed by Sucker Punch, releases on 17th July, and you will need to set aside a lot of gaming time to complete it. Here's how long it will take to beat Ghost of Tsushima.
How long is Ghost of Tsushima
Earlier this year, Sucker Punch confirmed Ghost of Tsushima is a very big game, and how it would take players between 30 and 50 hours to beat it. There is, however, a sizable gap between 30 and 50 hours. 
We've taken data of over a dozen reviews which mention the time to complete Ghost of Tsushima, to come up with a more pin-point average time of 37.2 hours. These reviews include the likes of Gamespot, and IGN, amongst other big outlets.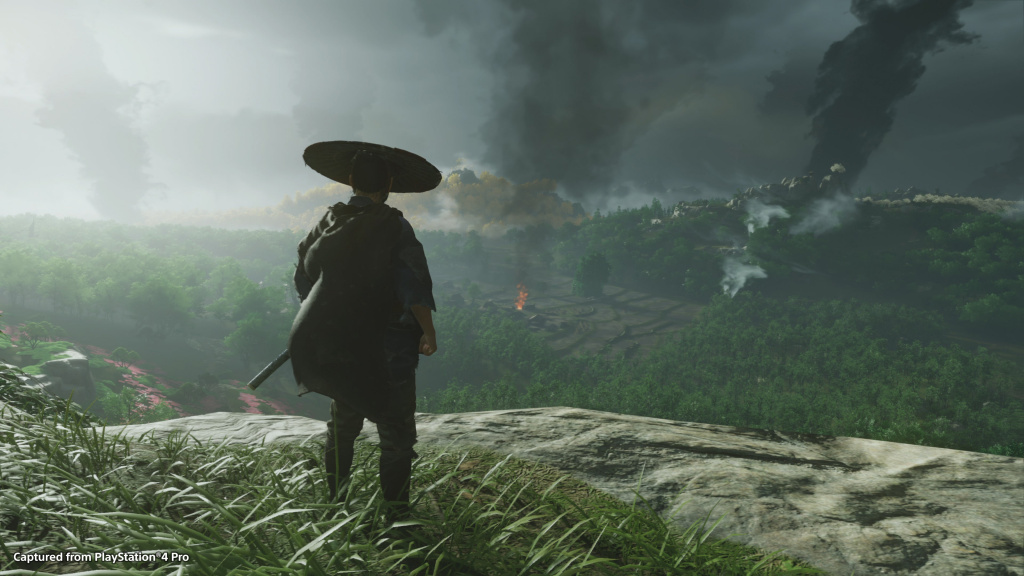 The island of Tsushima is massive (Picture: Sucker Punch)
It is important to note that the mileage may still vary, by quite a lot. If you simply focus on JUST the main story, you can complete the game in 25 hours. However, there's a tonne of interesting side content, collectables, and more to find.
The game also puts an emphasis on exploration, using environmental queues and animals to lead you to objectives or points of interest, instead of a minimap. 
This means players can get lost, sidetracked, or simply sucked into the world of Ghost of Tsushima in such a way it could take much longer to beat, upwards of the 50-hour mark.
There's also the topic of difficulty to consider, and playstyle. For the latter, you can sneak around (which could take longer) or fight your way through enemies. In terms of difficulty, the game isn't as punishing as Soulsborne titles, but you can still die in a few hits if you are not careful, which will push up the playtime.
Lastly, there is no New Game+ mode as of yet, which means there isn't much of an incentive to play the game again. This is, of course, apart from chopping off heads and finding missing collectables for a platinum trophy. 
Ghost of Tsushima releases on 17 July, and if you are still not convinced it is the next big PS4 exclusive which will take dozens of hours to complete, then take a look at the launch trailer.