Yesterday Hyper Scape entered into open beta, and today, to celebrate its release it is getting its first developer supported tournament with the Hyper Scape Twitch Rivals tournament, featuring some of the platform's biggest names they will battle it out for a share of the 0,000 prize pool.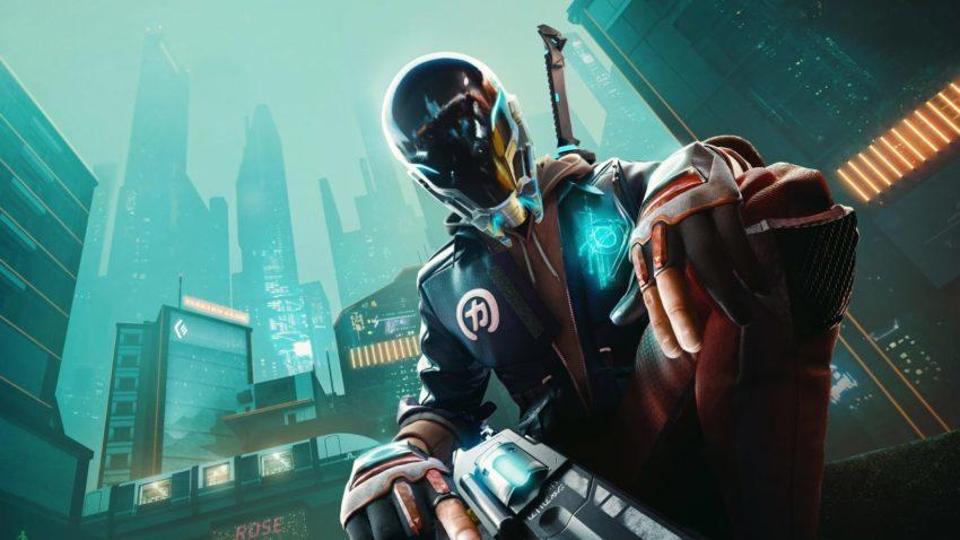 (Picture: Ubisoft)
This tournament has something for everyone - especially those that are tuning in, with the ability to vote for game-altering mechanics, and also earn an exclusive Streamer deployment pod.
Hyper Scape's Open Beta is here, and to celebrate we're kicking off a Twitch Rivals competition, starting tomorrow at 10AM PT / 1PM ET.

Tune in now for the Twitch Rivals Pre-Show, and get ready for the upcoming showdown.

— Hyper Scape (@HyperScapeGame) July 12, 2020
The Twitch Rivals: Hyper Scape Launch Streamer Showdown features two regional tournaments one for North America and one for Europe, 20 teams of 3 competing in each region.
The action kicks off on 13th July at 10:00 am PDT | 7:00 pm CEST.
Format
Information is still to be released, about the exact format of the tournament. All we know is that it will be a Trios tournament with 20 teams competing for around four hours of games.
This section will be updated as we get more info.
20 Trio teams.
Four hours of games per region.
Schedule
The action kicks off on 13th July at 10:00 am PDT | 7:00 pm CEST.
With four hours of European action and four hours dedicated to North America, the tournament should finish around 6:00 pm PDT | 1:00 am CEST.
Hyper Scape Twitch Rivals stream
You can watch all the action from the Hyper Scape tournament from the Twitch Rivals channel. As it is a Twitch Rivals event all the participants will also be streaming their POV's on their channels.
We have embedded the Twitch Rival channel below for your convenience.
Watching this channel or any other Hyper Scape stream between the 12th and 14th of July, for at least 20 minutes, will make you eligible for the exclusive Streamer pod.