Announced on 7th July 2021, gaming accessory company HyperX has teamed up with athleticwear giant Champion once again to create a brand new apparel line. This is the third drop the companies have collaborated and the two previous ones have apparently done so well that they weren't enough. 
The first HyperX x Champion apparel drop took place in early March, with a hoodie and t-shirt going on sale. Both pieces of clothing featured a minimalistic design with red accents to match the classic HyperX look. However, the third apparel drop, which is set to drop on 14th July, features an even sleeker design and more apparel options. 
The HyperX x Champion July apparel drop 
Compared to the previous two drops, the July apparel is innovating in more ways than one. Not only are the companies offering an additional piece of clothing, but they're spicing up the way the clothing works. The design for each of the pieces of apparel is glow-in-the-dark, which is meant to cater to the gamer more than anything. 
First up on the line is the classic t-shirt, which comes in black and features the standard design of the Champion logo next to a rectangular box with the HyperX logo and a slogan. As previously stated, some of the accents within the design are glow-in-the-dark. The t-shirts retail for $30 and come in sizes S-XXL. 
The final two pieces of apparel might need to be saved for the winter but are worth purchasing now. The Powerblend hoodie and joggers go hand-in-hand and both feature the same design as the t-shirt. Although, the hoodie does have some writing on the righthand sleeve. The same sizes are available for the hoodie and joggers as the t-shirt but the retail prices are not. The hoodie comes in at $75 while the joggers are priced at $65.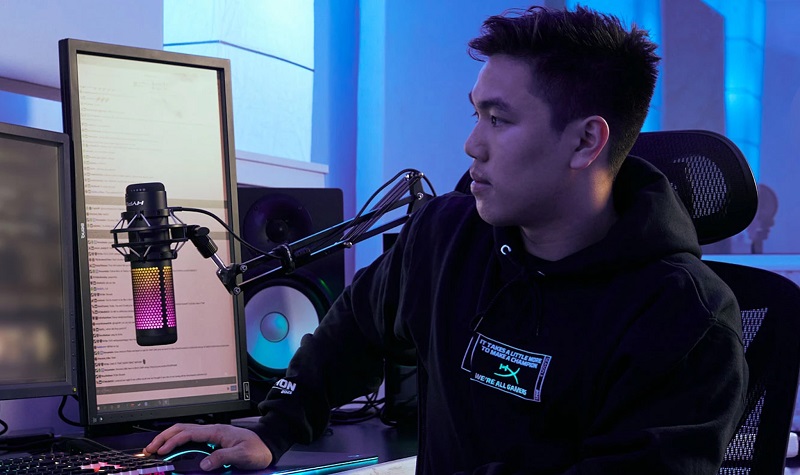 When asked about the drop and what it means for gamers, HyperX marketing manager Stephanie Winkler stated:
"With this season-three HyperX and Champion® collab, we jointly created a capsule that proudly showcases fans' love for iconic streetwear while tastefully alluding to their gaming roots. Gamers can hit the lights and yet still radiate on-screen with our limited-edition glow in the Dark Collection."
Fans can purchase any one of the new pieces of apparel starting on 14th July 2021 using HyperX's product website. This drop is limited edition, though, so don't wait too long.