As far as obscure games from Japan go, Square Enix's action-adventure RPG, NieR Replicant ver.1.22474487139... (yes, it's real name) takes some beating.
Released originally in 2010 for PS3 and Xbox 360, the game essentially had two versions. One that came out in the West as Neir, and had you playing as an old man attempting to find a cure for his daughter who dying from a terrible disease. There there was a version released in Japan called NieR Replicant, which saw you play through the same game but this time as a teenage boy, similarly looking for a cure but for his younger sister.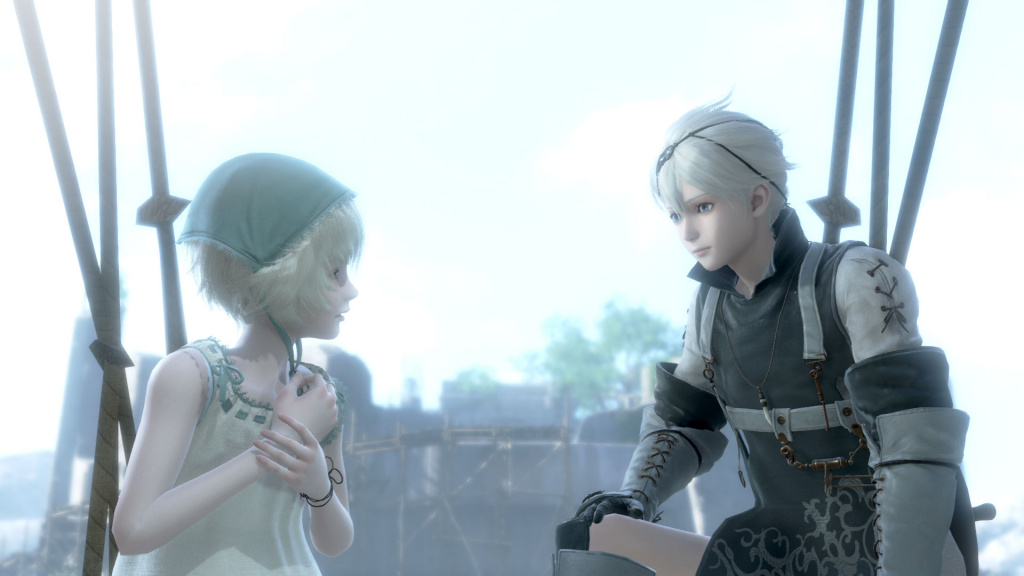 (Picture: Square Enix)
The game was otherwise much the same, but the different versions have always piqued the interests of fans outside of Japan and now players can get their hands on it with a remastered version set to come out for PC, PS4 and Xbox One. The game will also be playable on the PS5 and Xbox Series X/S through backwards compatibility.
The game will feature newly recorded voiceovers, a brand new soundtrack, improved graphics, and a smoother combat system bringing the enchanting world of NeiR Replicant bang up to date.
If you are interested in this obscurity, which I am sure a few of you are, here is everything you need to know about NieR Replicant ver.1.22474487139....
NieR Replicant - release date
11 years after its original release, NeiR Replicant ver.1.22474487139... will be released once again, scheduled for 23rd April.
It will be available on PC, PS4 and Xbox One, while also being playing on next-gen consoles through backwards compatibility.
The game comes in three versions. For those that pre-order, the digital edition and physical edition come with the following digital content
Mini Soundtrack
Exclusive Dynamic theme
Avatar set
The third edition, dubbed Snow White, is for collectors.

(Picture: Square Enix)
This physical edition comes in a Lunar Tear Collector's Box and includes:
Grimoire Pin Set – Grimoire Weiss, Grimoire Noir, and Grimoire Rubrum pins which come presented in a specialized display case.
Script Set – A set of seven books encompassing the spoken script of the game. Packaged in a special hard case, featuring covers art by character designer, Akihiko Yoshida. Available in English only.
Special Soundtrack – A two-disc collection featuring newly-edited and arranged music for NieR Replicant ver.1.22474487139..., presented in a premium Grimoire Weiss-inspired package.
Steelbook® Case – A metal case featuring stunning artwork by illustrator Koda Kazuma.
Is NieR Replicant ver.1.22474487139... connected to NieR:Automata?
The short answer is yes, NeiR Replicant is a prequel to Automata but the characters are different and while there are links both can be enjoyed independently of each other.
For those that have played Automata there are more than a few nods and links to the later game.