Are you in the mood for a thought-provoking journey on PC? Well, then Outsider: After Life might just be the game for you. While it has been out for quite some time on iOS devices, the game is heading to the PC platform for the first time. If you love puzzle-solving, a sci-fi setting, and robots, well, then you should give Outsider: After Life some love. Here's what you need to know about the game, from its release date, a free demo to try, the awards it has received on mobile devices and much more.
What is Outsider: After Life?
Developed by Once A Bird for PC, Outsider: After Life is dubbed as a "nostalgic puzzle adventure". It's an indie game with heart, despite the protagonist being, well, not human.
Players will jump into the boots of an Android called HUD-ini, which might just be the only one who can prevent the end of the universe.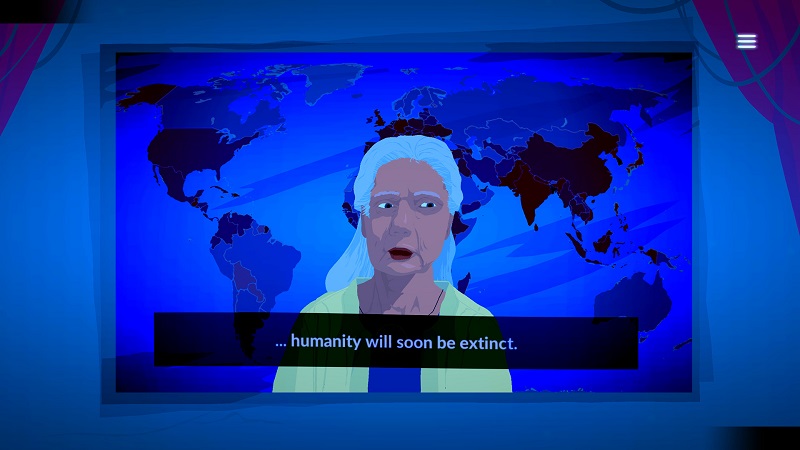 A description of Outsider: After Life reads: "Humanity disappeared centuries ago. The Escape Initiative — our last-ditch chance to survive — has failed. But among the ruins of a mysterious science complex an accident restores power to a unique android who might be the only one who can save the universe.
"Journey with HUD-ini through an emotional story full of awe and wonder, shot in one continuous camera. Unravel the mysteries of Outsider: After Life through solving a variety of logic-based puzzles set in an immersive world brought to life with beautiful visuals and a captivating soundtrack."
Outsider: After Life release date and free demo
The game releases on 13th July 2021. You can pick it up via Steam. At the time of writing, there's no exact price but we don't expect it to be difficult on your wallet at all.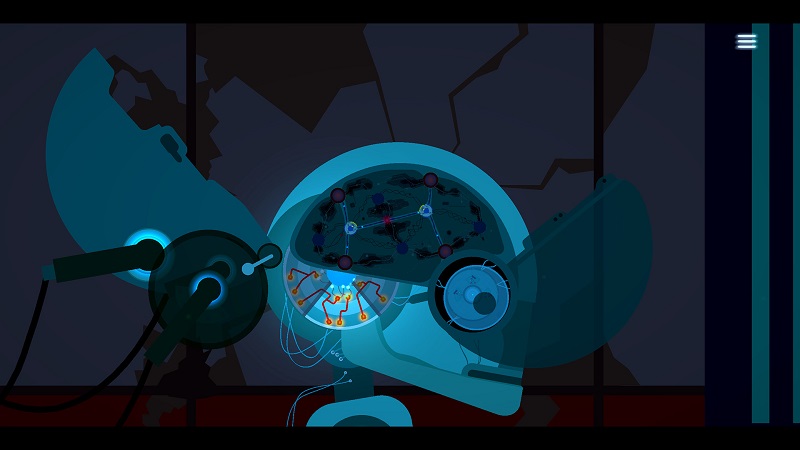 Best of all, before you get the full game, you can try out a free demo of Outsider: After Life by visiting the Steam page. You've got nothing to lose really...
Outsider: After Life gameplay & features
Outsider: After Life features logic-based puzzle-solving gameplay. While most of the puzzles aren't too challenging, they sure are rewarding, and it's all about progressing the unique, sci-fi story.
Features of Outsider: After Life include:
Story-Focused Puzzles - Every puzzle is embedded into the captivating sci-fi narrative of Outsider: After Life. From restoring HUD-ini to exploring a now barren Earth, solving each puzzle will progress the story.
The End of Humanity Never Looked so Good - From the adorable HUD-ini to the sweeping vistas of an alien planet, Outsider: After Life visuals pop with striking colours and beautiful hand-animated set-pieces.
It Just Makes Sense - Gone are the days of using a rubber chicken as a zip-line. Every puzzle you'll come across on your galactic journey can be solved with some mind-bending but fair logic.
Interstellar Adventures Need a Soundtrack - A sci-fi adventure needs a 'stellar' soundtrack, and Outsider: After Life is no different. The dark and atmospheric tones sweep in to really drive home some key story beats.
PC system requirements for Outsider: After Life
You don't need a monster gaming PC to play Outsider: After Life. In fact, any PC at all should be able to run the game with ease.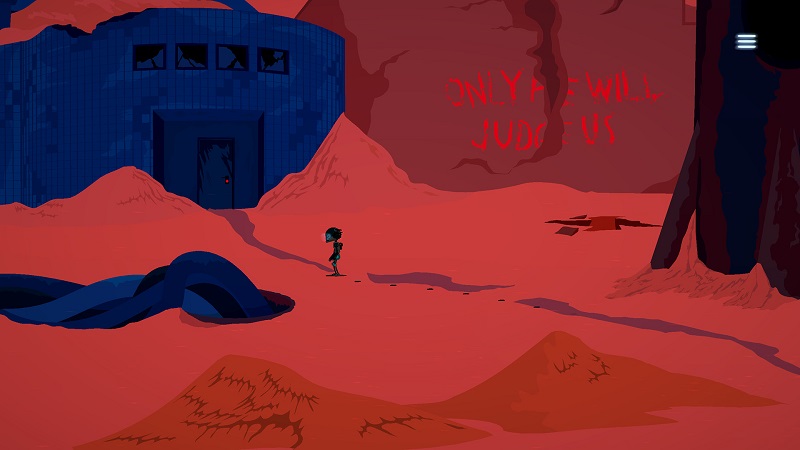 While the recommended PC system requirements are unknown, the minimum is:
OS: Windows 7 (SP1+)
Processor: x86, x64 architecture with SSE2 instruction set support.
Memory: 1 GB RAM
Graphics: DX11-capable graphics card
DirectX: Version 10
Storage: 150 MB available space
Yes, even an old laptop or a potato work PC from the early 2000s shouldn't have much of a problem.
Outsider: After Life awards
The game has been available on iOS devices for quite some time. It's been doing really well in the mobile gaming community, earning multiple awards.
Apple App Store - Game of the Day
Unfold Games Awards 2021 - Honorable Mention
Indie X 2019 - Best Portuguese Game winner
Game Connection Europe 2019 - Best PC Game, Best Casual Game, and Best Quality of Art nominee
DreamHack Summer 2019 - Best Arthouse Game
PlayStation Talents 2018 - Best Portuguese Game nominee
Eurogamer Summer Fest 2018 - Best Portuguese Game nominee
So there you have it, everything PC gamers need to know about Outsider: After Life.
Don't forget to check out our dedicated video games section filled with industry news, guides and more.