It's hard to believe it's been six years since we scrambled to unpack our original PlayStation 4 to play Knack (sheesh). Thankfully, the quality of titles on Sony's console has only gone upwards since. 
The PS4 has sold over 100 million units around the world since it launched, dominating the console space and proving their early "for the gamers" mantra was a winning formula for success.
God of War, Horizon Zero Dawn, Bloodborne, Uncharted 4 and so many more have (rightly) taken the headlines but there's plenty more to play. With that in mind, we've picked some of the most enjoyable games you can play on your PS4 that you may not have considered.
Until Dawn
Leaning heavily on horror tropes to offer a simultaneous homage and deconstruction of the genre, Until Dawn is a true delight.
With an impressive cast including new Bond villain Rami Malek and Heroes star Hayden Panettiere, this game is still a visual treat and one of the best examples of an interactive drama.
Scariness is subjective and Until Dawn wisely tailors the spookiness by asking the player questions. It's a smarter game than you'd expect, considering it's clear reverence for the slasher genre's simplistic setup. If you have a love of horror movies though, this is essential.
Hitman 2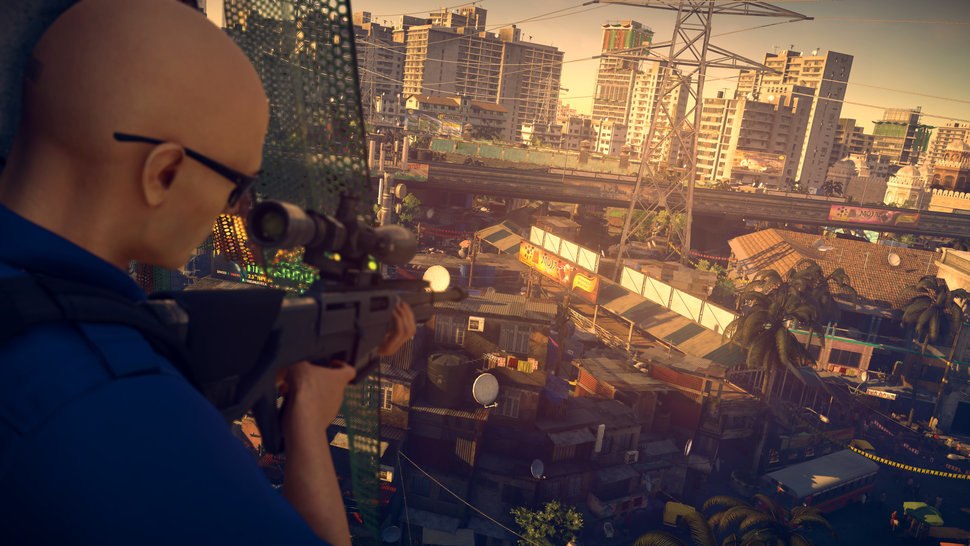 Hitman 2 has huge sprawling levels (Picture: IO Interactive)
One of the most impressive games of the generation from a technical standpoint, Hitman 2 offers entirely simulated levels where NPCs have routines, relationships, and characteristics that play out - whether you're there or not.
Of course, Hitman 2 puts you in the shoes of Agent 47 and dares you to act as a cat among the pigeons. Your targets have to be found and eliminated, but the way you do so is entirely up to interpretation.
This leads to plenty of replay value. With the levels from the first game as well, there's more content than you can point your trademark silverballers at.
Dishonored 2 (and Death of the Outsider)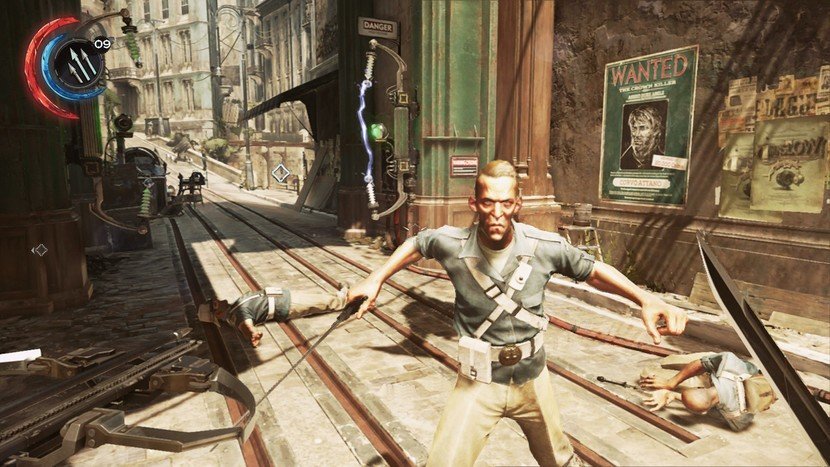 Dishonored 2 is an overlooked gem (Picture: Bethesda) 
Dishonored 2 is one of the generation's greatest titles. The game however sadly underperformed commercially and the franchise has been put on ice since (aside from excellent standalone expansion Death of the Outsider).
If you're unfamiliar, you play as a supernatural assassin and explore sizable playgrounds by clambering around or using powers like teleportation. Targets are well guarded, but the choice of playing as either Emily or Corvo opens up alternate routes of engagement.
Death of the Outsider offers its own self contained story and new powers to take on legendary assassin Billie Lurk. You can buy the collection (including the excellent first game) for so little now there's really no reason not to try it.
Astro Bot Rescue Mission
One for the PlayStation VR owners, Astro Bot: Rescue Mission is the first "killer app" for Sony's headset.
Playing as the protector of the titular Astrobot, while controlling the cutesy little character himself, Rescue Mission plays with scale and perspective in interesting ways to defy your expectations.
It's magic, and the closest thing VR has to Mario 64 - yes, it's that good.
The Hong Kong Massacre
If you took Hotline Miami, stripped out the neon and dipped it in a John Woo flick, you'd be close to The Hong Kong Massacre.
This top-down shooter has tight, slow-mo induced shooting that sees players aim to effortlessly clear rooms with all kinds of firearms.
The visuals are dripping in cool, and with destructive environments every battle feels truly cinematic.
Ratchet and Clank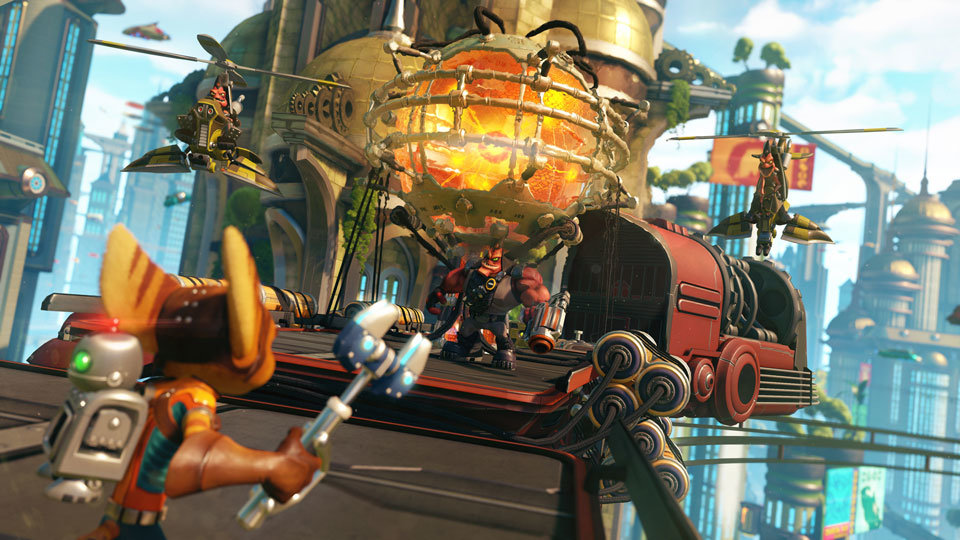 Ratchet and Clank is a treat (Picture: Sony) 
It would be fair to say that many remakes simply don't live up to the original, but this reimagining of the platforming duo's first PS2 adventure is simply magical.
Taking the Lomax and his robotic companion back to their first fateful meeting, this 2016 adventure is filled with fun dialogue, a nicely trimmed-down plot, and one of the best arsenals of weaponry on PS4.
It's the closest thing gaming has to a playable Pixar animation, and between platforming, combat, races and some of the best looking levels of this generation, there's plenty to see and do.
Nioh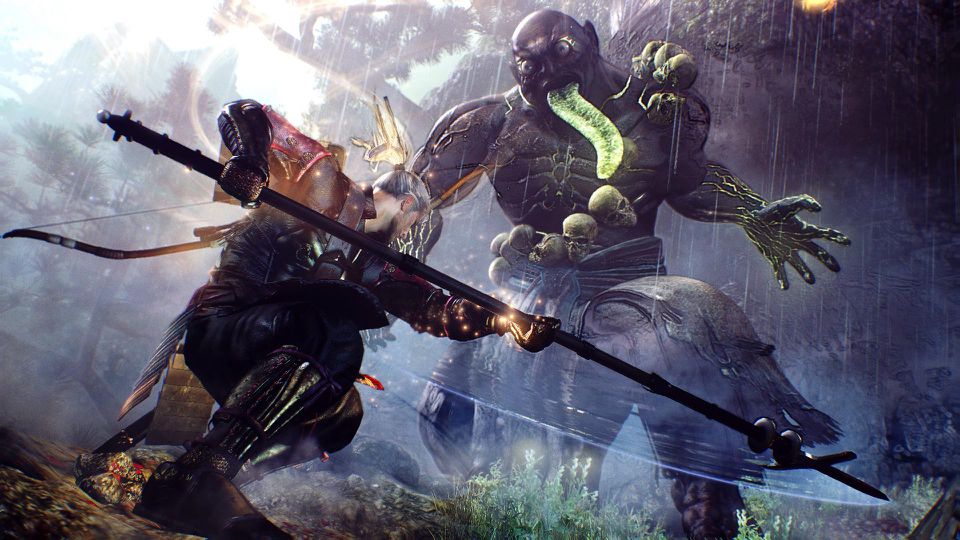 Nioh is one of the best Dark Souls imitators (Picture: Sony)
Bloodborne may be the PS4's most famous exclusive entry in the Dark Souls mould, but Nioh offers just as much challenge as Miyazaki's nightmare-fuelling action RPG.
Nioh takes place in a heavily embellished version of 16th Century Japan and features plenty of brutal enemies, along with faster, more responsive combat in comparison to the Souls titles. 
It also differentiates itself from other similarly punishing games by offering a wider variety of weapons and stances, offering players even more options to consider in the heat of the incredibly tough boss battles.
What have we missed from the list? Let us know in the comments below!