If there's been a game that has given much to talk about since its launch, it's The Last of Us Part II, an action-adventure title developed by Naughty Dog and
winner of the Game of the Year award
at The Game Awards 2020, which can now boast being the videogame with the most Game of the Year nods ever.
This information stems from GameAwards.net, a site responsible for collecting information regarding award ceremonies in the videogame industry, taking into consideration reputable publications and fan-awards created by these.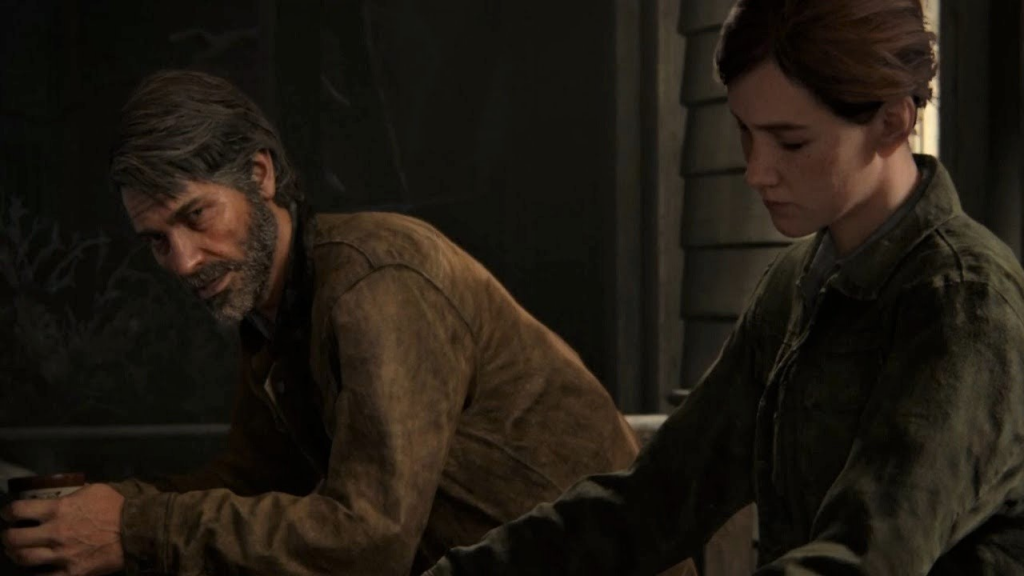 (Image: Naughty Dog)
This spot previously belonged to The Witcher 3: Wild Hunt. The CD Projekt RED accumulated 260 GOTY awards obtained, beating the first The Last of Us by a total of six awards. 
As of the time of writing, The Last of Us Part II ranks as the top all-time winner, with 261 GOTY accolades awarded, 170 by media outlets, and 91 by the public and readers of these sites.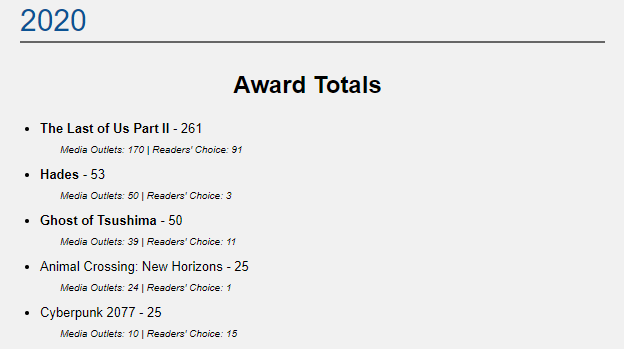 Top 5 games with most GOTY awards of 2020. (Credits: Game Awards)
Truly a remarkable feat, especially taking into consideration the quality of other 2020 titles and how it completely dwarfs them in GOTY nods. Some of these include Hades with 53 awards, Ghost of Tsushima with 50, and even Animal Crossing: New Horizons and Cyberpunk 2077, with 25 each.
As for GINX's Game of the Year, which is accounted for in the Game Awards' tally, we went with DOOM Eternal, if you're curious about the rest of our picks, head out to the article right here.