It's been a lacklustre week for fans of big publishers that were hoping E3 delivered the goods in terms of game announcements. However, there's a silver lining to all of the disappointment -- indie developers have been killing it.
As the videogame industry continues to be in turmoil with more and more AAA developers turning to live-service games as a response to high development costs oftentimes at the expense of more interesting and thought-provoking experiences, the independent landscape continues to shine for its innovation, creativity, and passion for projects that deserve the attention of gaming fans.
These past few days independent creators have dazzled gamers that tuned in to the different conferences and showcases dedicated to their efforts, and we have selected a few that spike our interest, and hopefully yours as well.
Before we begin, we highly recommend you check out the Day of the Devs, Wholesome Direct, Devolver Digital, Freedom Games and the E3 Indie Showcase for yourself, as there are dozens of wildly unique titles featured in each presentation. 
The best indies shown at E3 and Summer Game Fest
Death's Door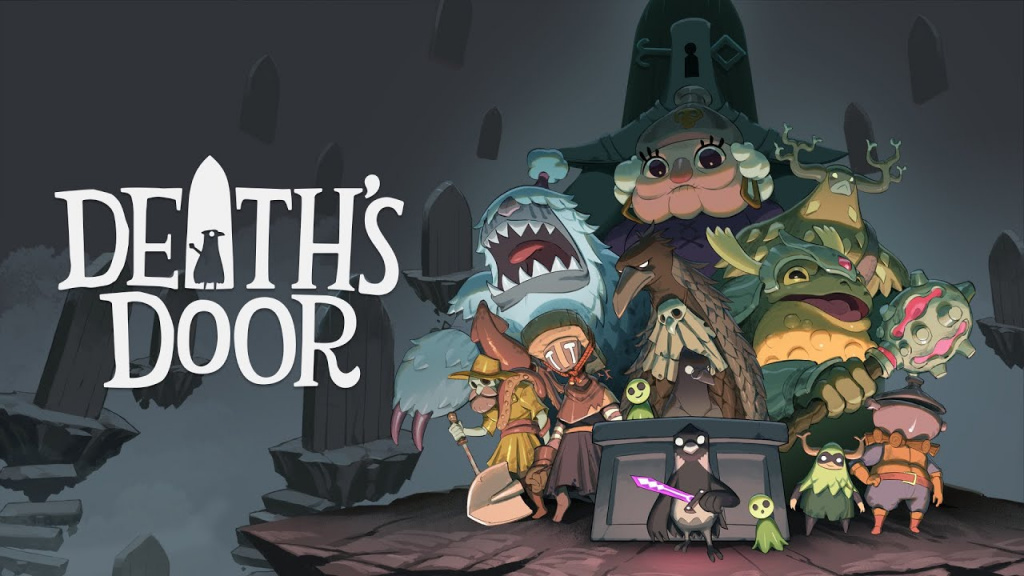 (Picture: Acid Nerve)
A gloomy, atmospheric, action-adventure RPG that sees players take control of a soul-reaping Crow, who has to venture into a land where death is meaningless to recover a stolen soul.
Combat looks fluid and allows for customization via upgradeable stats, skills, and more, mixing melee and ranged combat into one seamless experience. 
The game will release this upcoming 20th July on Steam, Xbox One, and Xbox Series X I S.
Behind The Frame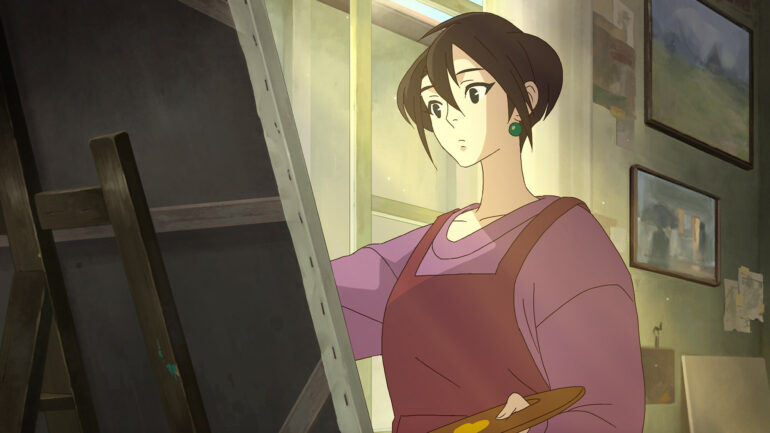 (Picture: Silver Lining Studio)
A cozy, puzzle-solving game with a Studio Ghibli aesthetic, Behind The Frame promises a relaxing yet deeply fulfilling time as players take control of an aspiring artist looking to add the finishing touches to her last gallery submission piece.
Along the way, you'll discover the story behind each art piece, and even connect with a seemingly emotionally distant neighbor that we're sure won't end with us tearing up. Nope, not at all.
The game will release on Steam. There is not a release date set in stone as of the time of writing.
Loot River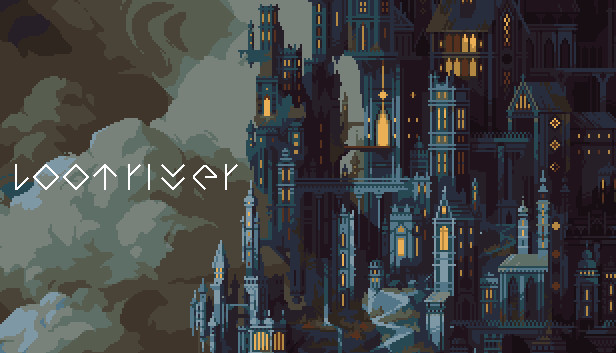 (Picture: Straka Studio)
"Imagine if Diablo and Tetris had a baby," talk about an immediately captivating game pitch by Straka Studio. If you're curious about what that means, Loot River is essentially a rogue-like with a unique platforming mechanic that resembles, well, Tetris.
Players will traverse this procedurally generated dungeon crawling roguelike using moving platforms, which can be rearranged to dodge swarms of enemies, access new areas, and find gear (and permanent upgrades) as they dwell deeper into the catacombs.
Loot River doesn't have a release date yet but it'll come out on Steam, Xbox One, and Xbox Series X I S
Unbeatable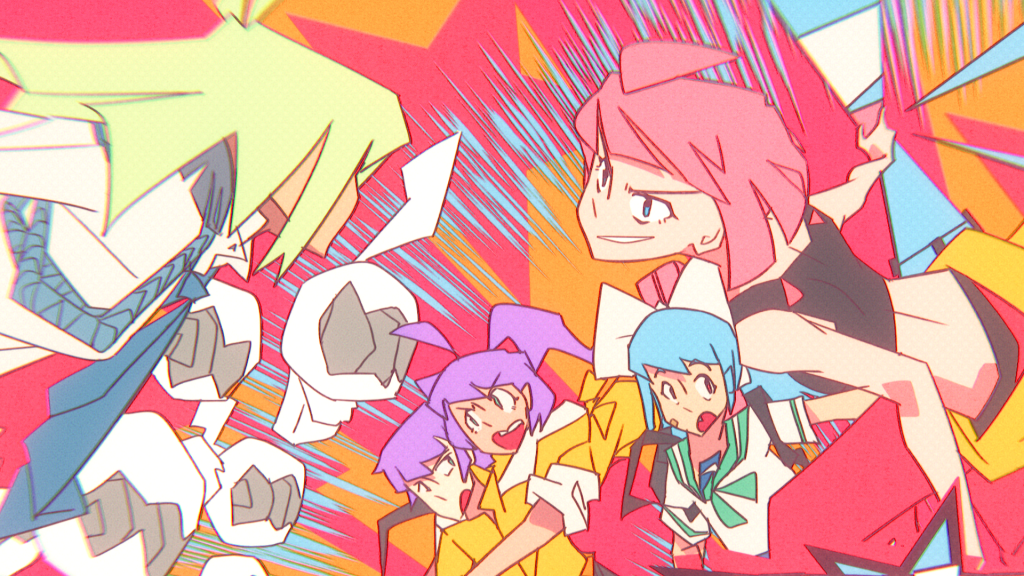 (Picture: D-CELL GAMES)
Rhythm games fans have been keeping an eye on Unbeatable since the Kickstarter campaign began, reaching its goal successfully, and there's a reason for it.
This anime-looking story-driven rhythm game tasks players with fighting back against an oppressive regime that has deemed music illegal, with your decisions influencing what type of music Beat (the protagonist) and her band will play.
The game will pack a surprising amount of depth, as it'll feature also a semi-open world for players to explore and get acquainted with, helping the locals, and more.
Unbeatable doesn't have a release date yet but you can check out the episodic side-story Unbeatable White Label for free on Steam, as well as some killer tracks on the official D-Cell Games YouTube channel.
Garden Story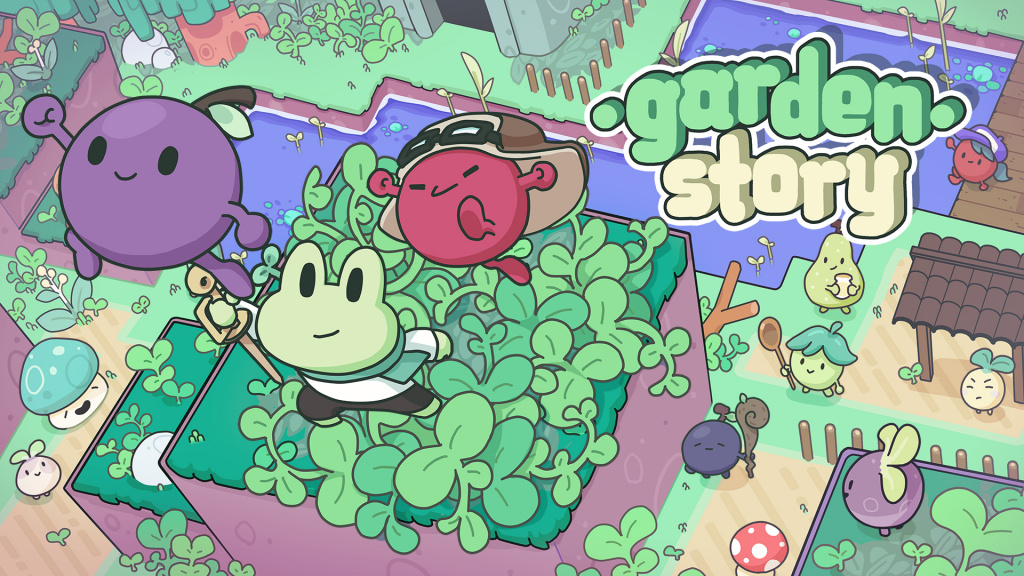 (Picture: Picogram)
Chill simulator fans have been spoiled for the past few years with amazing indie titles and Garden Story looks to add its own twist to the genre. 
On this farm simulator, you'll take control of Concord, a young grape fresh out of the vine task with bringing life back to its quaint little town, embarking on a journey to not only embellish The Grove but win the hearts of its inhabitants. 
Garden Story will hit Steam and Nintendo Switch in the summer. 
Dark Deity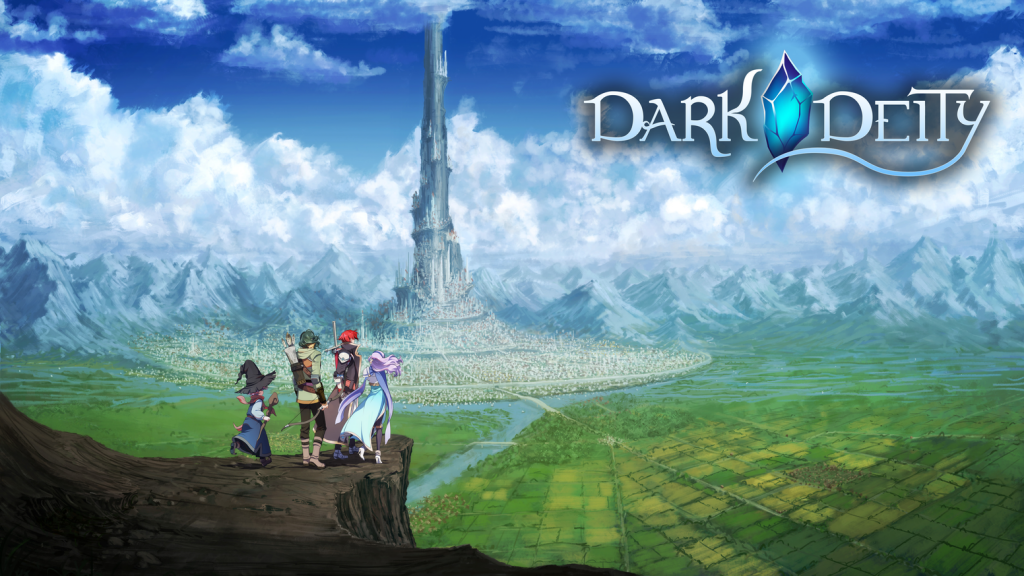 (Picture: Sword & Axe)
Old school tactical RPG and Fire Emblem fans in specific should see what Dark Deity has to offer.
Aesthetically resembling the GBA Fire Emblem titles that first came to the West, like The Blazing Blade and The Sacred Stones, this is the perfect throwback for those looking to get a similar experience. 
The game will feature a total of 28 Chapters with the promise of delivering challenging tactical-based combat and a vast colourful cast of characters for players to fall in love with.
Dark Deity shocked fans during E3 by shadow dropping the game, which is now available on Steam.
Lake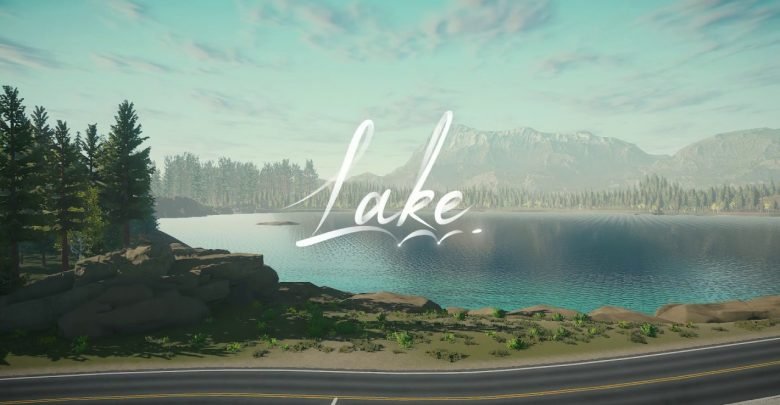 (Picture: Gamious)
An introspective story set in the nostalgic Pacific Northwest in the 1980s, players take control of Meredith Weiss, a character who decides to take a break from the hurdles of the big city to find peace, if only for a few weeks, back in her hometown of Providence Oaks, Oregon.
Filling for her dad as a mail delivery carrier, Lake brings us a plethora of characters and locations for players to immerse themselves in, leading to the ultimate choice -- go back to the city or commit to a serene life in Providence Oaks?
Lake will release on Steam, PS4, Xbox One, Nintendo Switch on 1st September.
Dreamscaper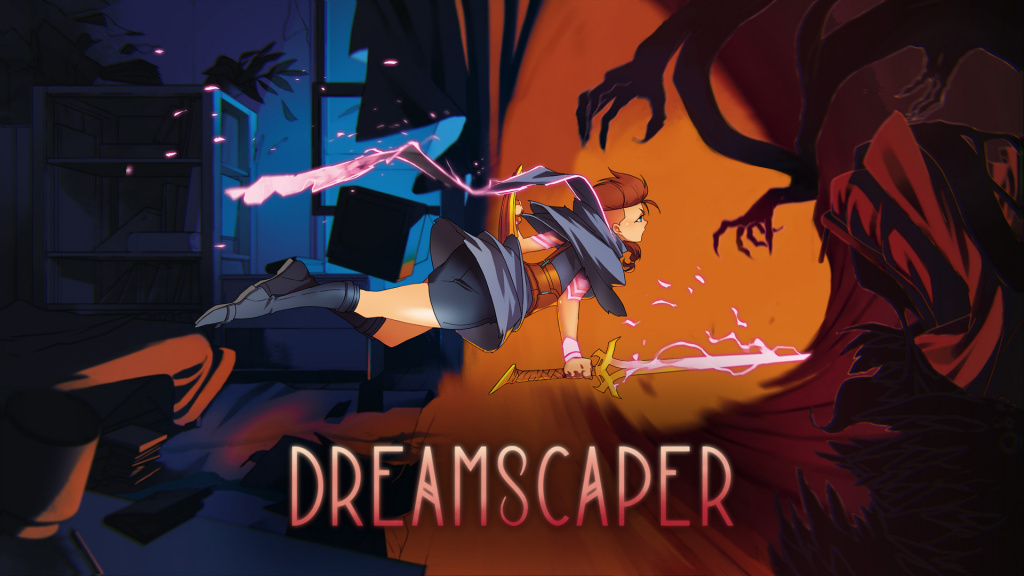 (Picture: Afterburner Studios)
An ambitious, beautifully designed rogue-like with some Persona elements added into the mix that will be available on the Nintendo Switch? Sign us up!
When the sun goes down, players will navigate deep into the subconscious of our main character, Cassidy, traversing through different locations in seek of conquering nightmarish threats featuring gameplay that mixes top-down shooters, brawlers, and dungeon crawlers.
During the day, Dreamscaper lets players roam around Red Haven, a city filled with interesting characters that can give Cassidy access to new tools within her subconscious as she develops social relationships with the city folk. 
Dreamscaper is set to leave Early Access this upcoming 12th August, releasing on Steam and Nintendo Switch.
Yokai Inn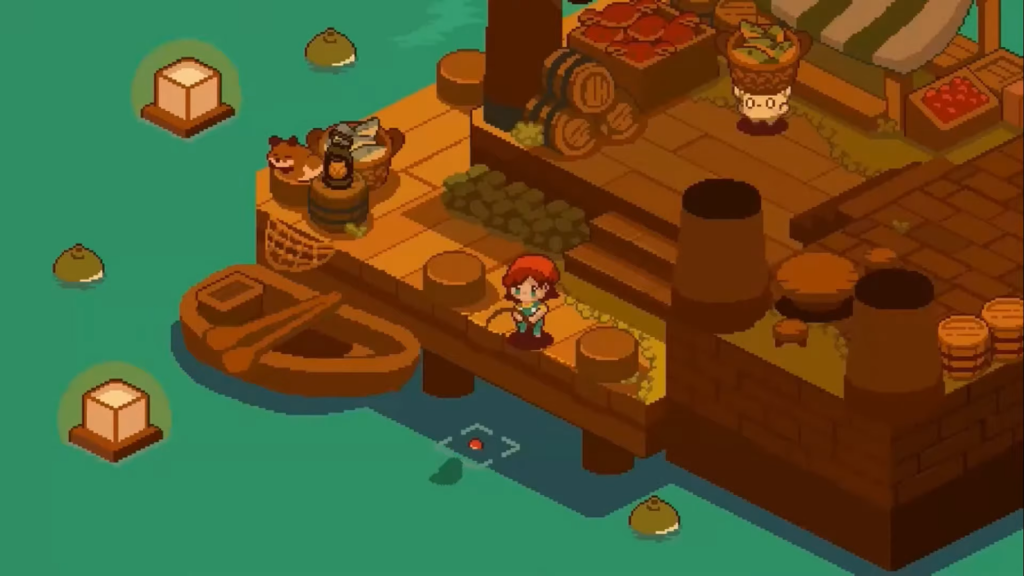 (Picture: ShibaPixels)
An intimate Spirited Away looking slice of life game inspired by Animal Crossing and Harvest Moon sounds like a match made in heaven, and that's exactly what Yokai Inn is.
The game, which is currently in the earliest stages of development, sees players take care of an abandoned Inn populated by other-worldly and fantastic creatures when the sun goes down.
Yokai Inn will feature hand-crafted environments which already look stunning and relaxed gameplay that will let you enjoy this beautifully designed indie game. 
The game devs are targetting a release on both Steam and Nintendo Switch, you can follow their progress via Twitter.
To The Rescue!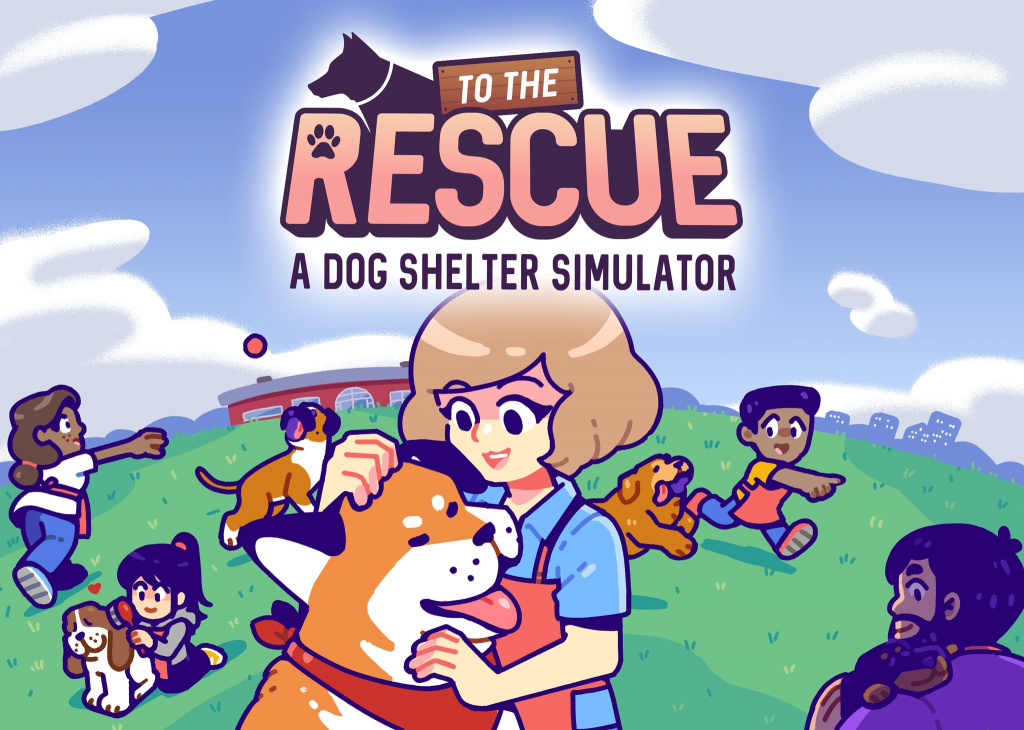 (Picture: Little Rock Games)
A feel-good shelter dog simulator that tasks fans with taking care of dozens of puppies as they look for a loving home. 
Along the way, you'll be able to upgrade your shelter, bond with the animals, and face the harsh reality of trying to care for these gentle puppies, as To The Rescue! will eventually let players face the consequences of an overcrowded shelter, featuring a euthanasia mechanic that reflects real-life issues many animal shelters deal with.
20% of the sales will be donated to Petfinder, an online pet adopting website, so not only you'll be getting a heartwarming game, you'll directly support real-life animal shelters in the process.
To The Rescue will launch during Q3 2021 for Nintendo Switch and Steam.
And that's it, there are plenty of more indie games featured in all the showcases listed above and I'd personally love to feature all of them here, but it'd become a never-ending article!
You can follow me on Twitter and I'd be happy to shoot you even more recommendations your way.