Activision has introduced two brand new seasonal challenges in the game, i.e. Sawed off Shenanigans and Board of Honor. Both the events are offering different rewards, including Pharo - Cut Wave, Rhinestone Frame, Battle Pass XP and more. However, out of all these rewards, players are the most excited for the Shorty gun, which is available to grab for free in Sawed off Shenanigans challenge.
Shorty is a mobile sawed-off shotgun and is quite effective for short-range combat as it can knock the opponent out in a single shot. Here are the complete stats of the gun:
Damage: 96
Fire Rate: 34
Accuracy: 52
Mobility: 105
Range: 38
Control: 40
If you are also impressed with Shorty gun, you can unlock it along with other rewards of Sawed off Shenanigans seasonal event by completing simple missions.
COD Mobile Sawed off Shenanigans: Missions and rewards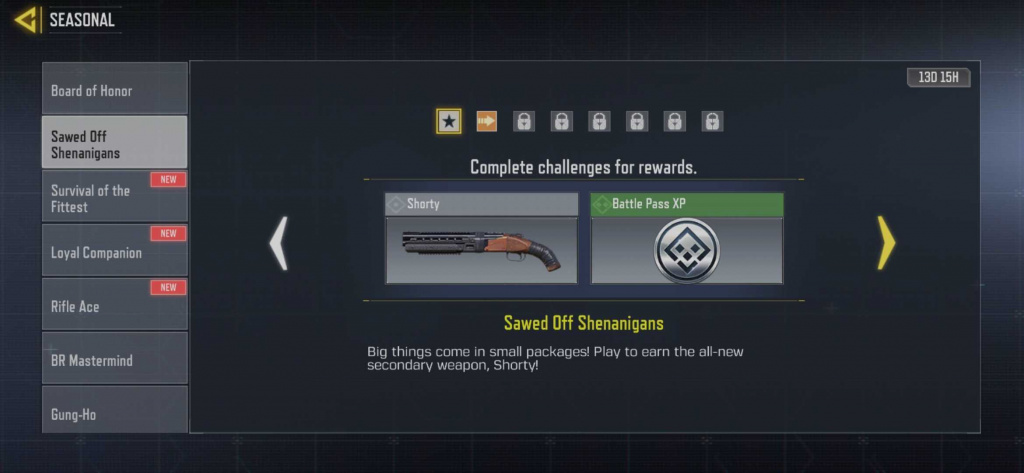 Sawed off Shenanigans event will run till the end of COD: Mobile Season 5, so make sure to complete the event before the season ends.
Play 3 matches in any mode: x200 Credits and x1000 Battle Pass XP
Kill 10 enemies with any Shotgun: Backpack 1 - Helm, x2000 Battle Pass XP
Loot 5 Shotguns in BR Matches: x25 Weapon XP Cards, x2000 Battle Pass XP
Kill 15 any Shotgun equipped with Amped Perk (Amped is available in the Credit Store now!): Echo - Helm, Battle Pass XP
Kill 20 enemies with any Shotgun equipped with any charm: Puffer Punk, x3000 Battle Pass XP
Kill 15 enemies with any BY15 equipped with any 5 attachments: Shorty, x4000 Battle Pass XP 
Win 5 MP matches with any Shorty equipped (The Shorty must be equipped in hand at the end of the match): Rhinestone Frame, x4000 Battle Pass XP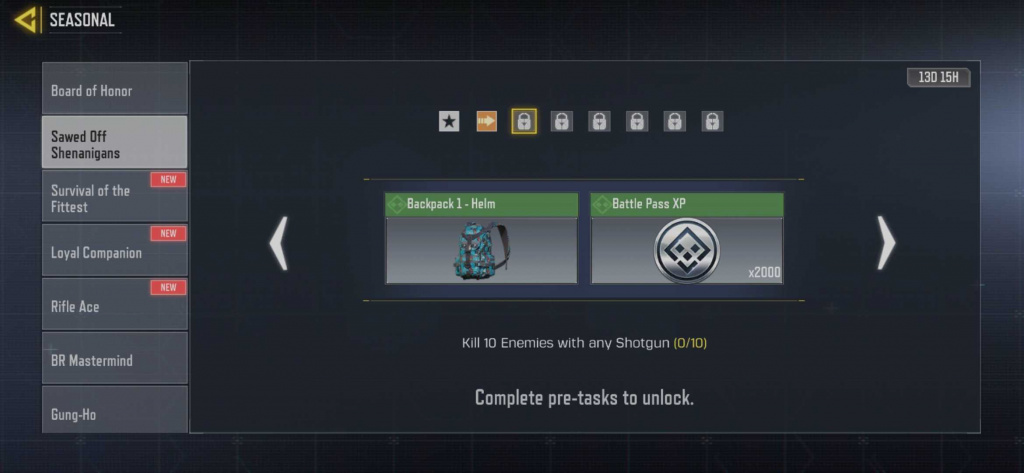 While trying to complete the above-listed tasks, keep in mind that you will be able to move to the next mission only after completing the previous one.
Check out our dedicated section filled to the brim with COD: Mobile news, weapon tier lists, guides, leaks and much more.