COD: Mobile Season 2 has finally been released, bringing with it an abundance of new content.
It seems that Day of Reckoning, which is the name of Season 2, comes with more content than ever before, but in order for players to have time to experience all the content properly, not everything will be released at once.
Season 2 comes with two new maps, two new functional weapons, several new gameplay modes, a bunch of challenges, and of course, a brand new Season 2 Battle Pass.
Some of the new content has been released, like the new multiplayer map Shoot House, new vehicle Cargo Truck, and new weapon AS VAL, but there's plenty of new stuff which will be released later during the season.
Let's see what can we expect to get later in Season 2.
COD: Mobile Season 2 Content Roadmap
If you were excited to play the legendary Shipment map, you will have to wait a little bit longer, and that goes for the new battle royale mode Tank Battle.
But that's just the tip of the iceberg of what can we expect to get throughout the season.
There's also a new featured event Pursuit, Seasonal Challenges, the SP-R 208 marksman rifle, and much more!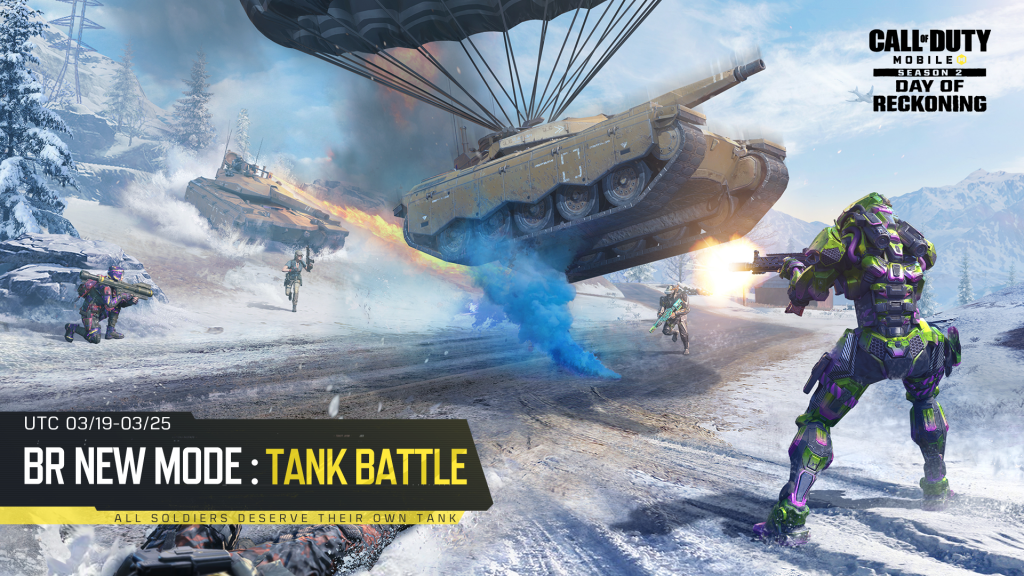 (Picture: Activision)
Check out the full content roadmap for COD: Mobile Season 2 Day of Reckoning below.
Mid-March:
New map Shipment
New BR mode Tank Battle
New perk Recon
Late March:
New mode Gunfight Snipers
The new weapon SP-R 208 marksman rifle
New blueprint PDW-57 Airspace
New featured event Pursuit
April:
Spring Events: Prop Hunt and Credit Store Special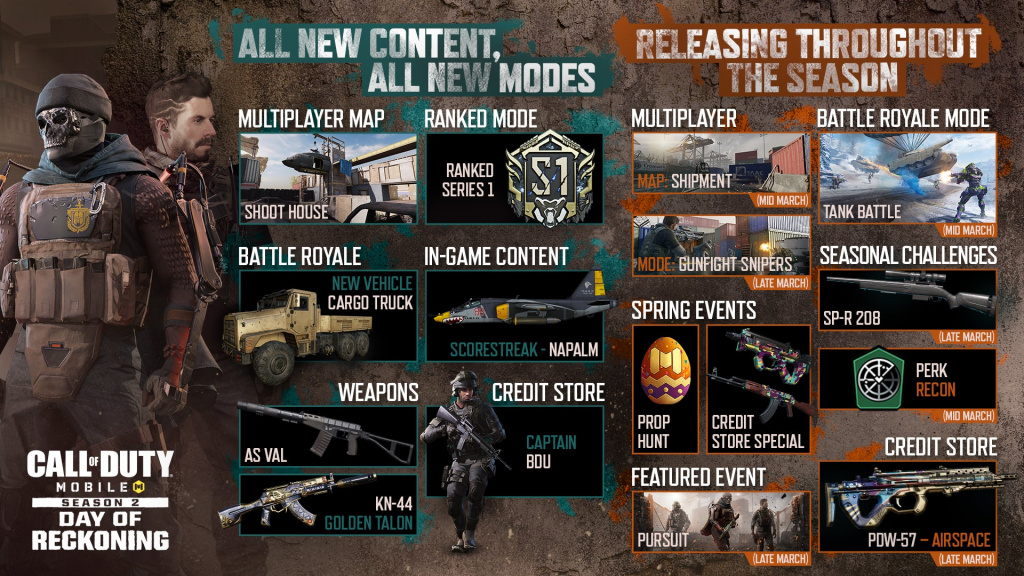 (Picture: Activision)
As you can see, there's plenty of content to be released in the coming weeks, and while you are waiting for it, you might as well assert your dominance in the meantime, by choosing the best possible weapon from our Assault Rifle tier list.