If something was a certainty with Cyberpunk 2077, was that the CD Projekt Red open-world RPG was going to be a record-breaking event within the games industry, and it took just mere hours for it to add one to the soon-to-be abundant list of achievements.
According to Steamdb, Cyberpunk 2077 peaked at 1,054,388 concurrent players after the game released, despite hundreds of users reporting their downloads got stuck at 57.4 GB.
This makes the RPG the single-player title with the highest number of concurrent users in the history of Steam, shattering previous record-holder Terraria's number, which sat at 486,000 according to Reddit user PokemonAreCoolz.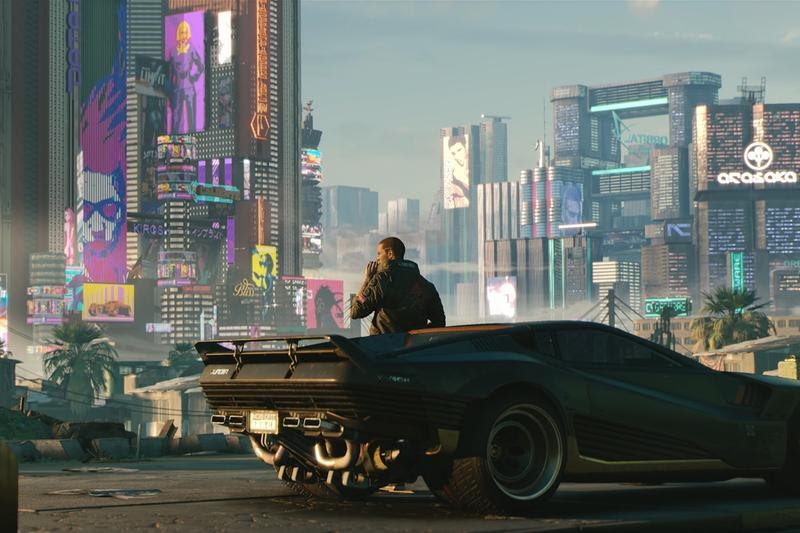 (Picture: CD Projekt Red)
This isn't all that surprising if we consider the large number of preorders Cyberpunk 2077 received were for the PC version.
Out of the 8 million preorders the company confirmed Cyberpunk had, CD Projekt Red reported that 59% of them were for PC, while the rest (41%) got split into all consoles.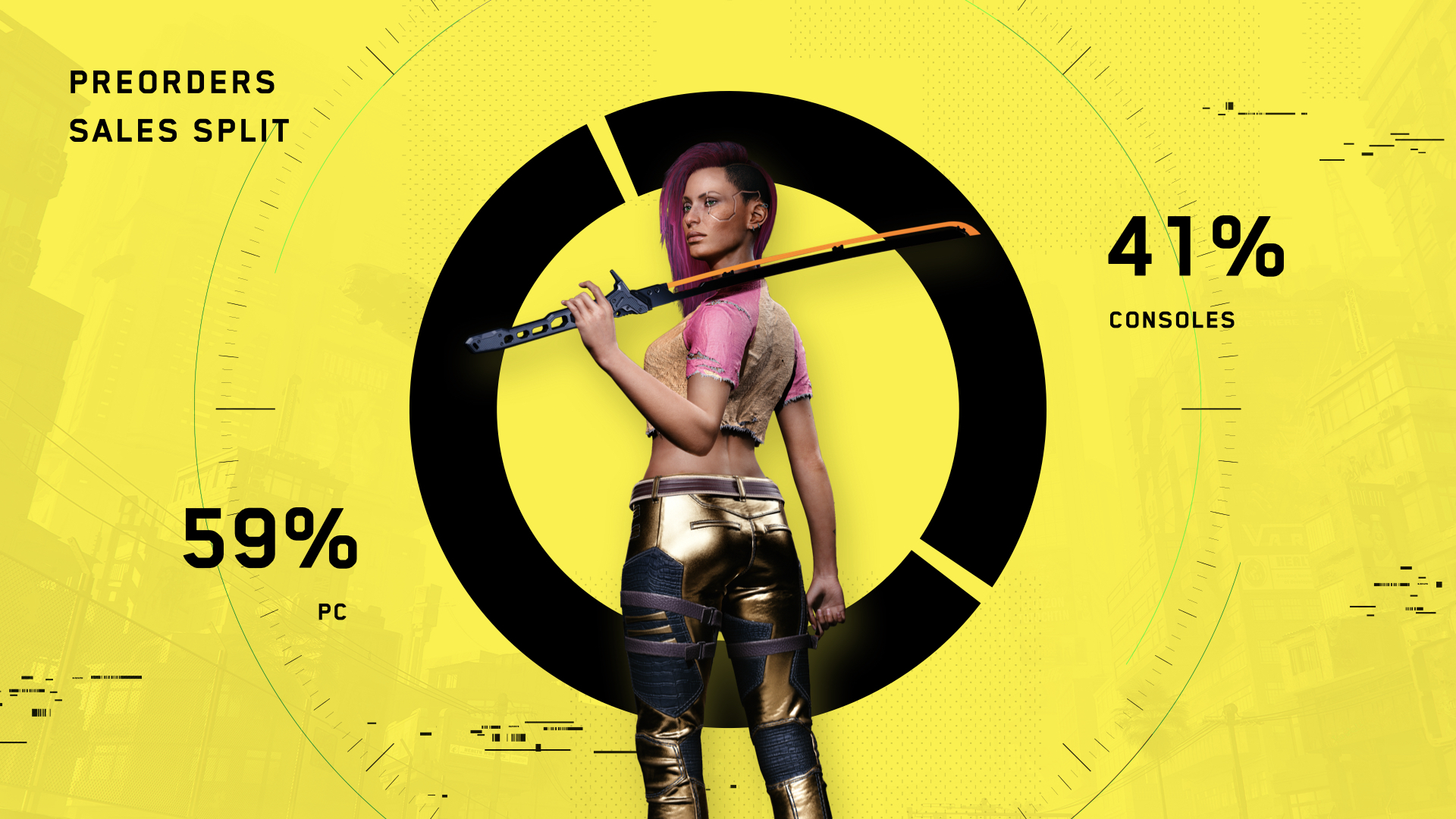 (Picture: CD Projekt Red)
Calculations suggest that Cyberpunk 2077 could become the biggest PC launch in the history of gaming, outdoing World of Warcraft's recent expansion, Shadowlands.
Blizzard recently revealed that WoW Shadowlands was the fastest-selling PC of all time, with 3.7 million units sold on day 1. If CD Projekt Red's estimations are correct, that means up to 4.72 million users bought Cyberpunk 2077 on PC, taking preorders into account alone.
For more on Cyberpunk 2077, check out the best aiming settings for controller users.