Dead by Daylight looks set for its biggest DLC yet with the Resident Evil Chapter, introducing a new map, mechanics and enemies. 
While many might've hoped for Resident Evil Village's Lady Dimitrescu, the new killer will be Nemesis from Resident Evil 3. His attacks are based around a virus system, where he can infect survivors with tentacle attacks to make survivors sick so they're easier to spot. 
While sick, survivors are vulnerable to attacks over pallets and vaults by Nemesis's tentacles. It isn't only Nemesis who can infect survivors, with AI zombies patrolling around the map as secondary threats.
Survivors can cure the infection by finding and using vaccines, but they're in limited supply.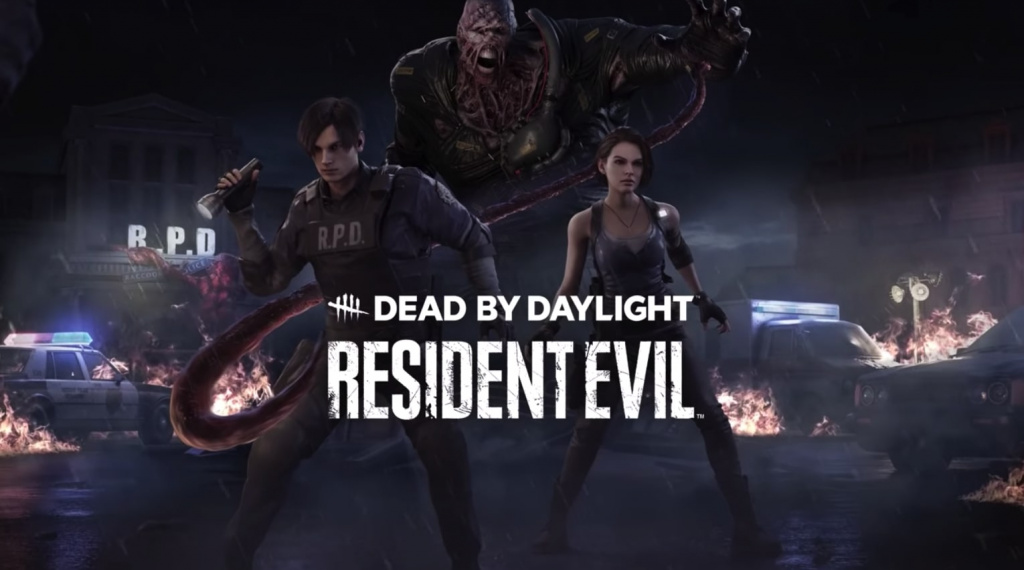 Nemesis, Leon and Jill come to Dead by Daylight in June (Picture: Behaviour) 
The survivors in the Resident Evil Chapter are Jill Valentine and Leon Kennedy, the latter has a unique flashbang item which can be spawned inside the map.
The most exciting addition might be the new Raccoon City Police Department map, which seems to have replicated almost the entire area from Resident Evil 2 Remake. There's even the crashed helicopter which barrels its way through the second floor. 
The Resident Evil Chapter is available via the public test build for Dead by Daylight now, and will release on 15th June across all platforms. 
This year marks the 5th anniversary of Dead by Daylight, with four killers, five survivors and new maps planned for Year 6. The Realm Beyond update is also set to arrive this year, which brings a major graphical overhaul.