An innocent behind-the-scenes moment turned into a scandal at the Southeast Asia Dota Pro Circuit. To fill time between matches, the organizers decided to show a clip of T1's Matthew "Whitemon" Filemon singing at his tournament station. What they thought was a simple Tagalog cover of Ignition by R. Kelly was actually a parody version with extremely adult lyrics.
To someone who doesn't speak Tagalog, it seems like a normal clip of players entertaining themselves between matches. To someone living in the Philippines, it would be incredibly shocking. The already-provocative lyrics have been replaced with several explicit statements with little room for subtlety. If the bit appeared on public television, tournament organizers PGL would be facing a very hefty fine.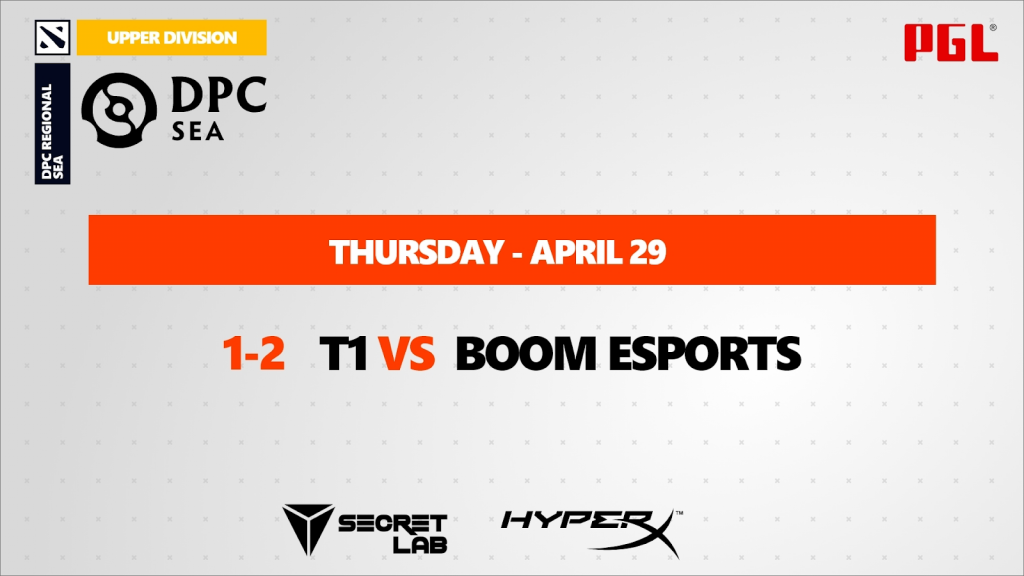 (Picture: PGL) 
The clip was aired during a series between T1 and BOOM Esports, which ended 2-1 in favour of BOOM. It's currently unknown if T1's hard support player knew he was being recorded, though he definitely didn't expect the moment to be broadcast on the official English stream. PGL hasn't released any statements regarding the cover, though they are currently attempting to retract any footage of the incident.
The second season of the SEA Dota Pro Circuit will run until late May. TNC Predator currently top the leaderboard with a 3-0 match record.