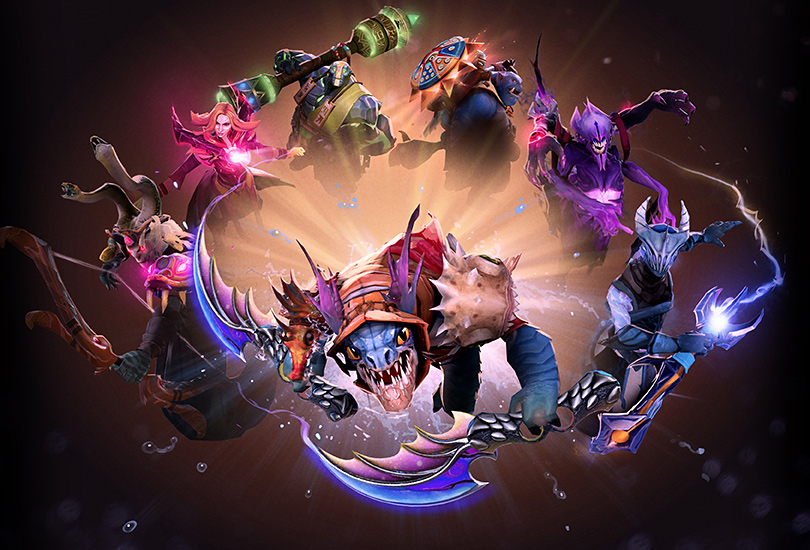 The Battle Pass was first released back in May, with the 25% cut from sales boosting TI's prize pool to over $31million. Battle Pass owners this year have access to the Wrath of Mo'rokai mode, can unlock equipment sets through a Jungle Expedition, take the role of coach over a random lower MMR team and use custom animated tower models.
Battle Points can be earned in multiple ways, including paying directly, wagering on matches and achievements tasks such as high fiving 500 players. Levelling up the Battle Pass with Battle Points brings rewards including taunts, sprays, player card packs and the Immortal Treasure items. The latter two are rewarded for every 30 levels gained on the Pass.
Items gained from Immortal Treasure III, or the other previously released Immortal Treasure I and II, cannot be sold or traded for a year with the exception of the ultra rare items that can be traded whenever they are obtained. Platers can also choose to recycle four treasures in the Armory, gaining another Immortal Treasure III and a Rylai's Battle Blessing, allowing Battle Pass owners the chance to win a random item ranging from Sets to Couriers to Arcanas.
Immortal Treasure III adds six Immortal treasures, a Maraxiform's Fate Bundle and 50 Battle Pass Levels as a rare drop. Crucible of Rile is one of the Immortals, with Golden Crucible of Rile as the recoloured Very Rare treasure. Sullen Rampart gives Necrophos a new leg cosmetic as an Ultra Rare drop and the Cosmically Rare Overgrown Emblem starting at a 1:100000 drop rate.
Axe has been given another Immortal, but the Crucible of Rile is another head item with Berzerker's Call customisation. With four heroes yet to receive an Immortal (Chen, Techies, Io and Arc Warden) and zero Immortal items in Immortal Treasure III for any support heroes, the overall community response has been one of disappointment.
The International begins in ten days time, with fans still waiting for the anticipated talent announcement. Speculation suggests visa confirmations may be holding back the official news. Teams fighting for the record-breaking prize pool include Team Secret, Virtus.pro and defending TI champion org OG.
If you're able to tear yourself away from Dota Auto Chess or Dota Underlords, check out Immortal Treasure III and the great new cosmetics you can get in-game!