After the team revealed
Anathan "ana" Pham wouldn't return until next season
, the OG
Dota
roster has faced another major shake-up.
In a post on OG's website, they announced Jesse "JerAx" Vainikka is officially retiring from Dota and will be leaving their active roster.
In a lengthy post explaining his departure, JerAx said: "Dota 2 as a game is this endless puzzle that offers you solutions, yet none of them completely crack it.
"Ever since I started to play it, it's been a journey of learning. As I played more and more, the information and knowledge of the game had an overwhelming affect on me, and it became an addiction of some sort to understand every single detail about it.
"Once succeeding, it gives you a feeling of fulfilment and sensation. Yet you misstep, it frustrates and infuriates you, but still encourages trying again. These are feelings that initially got me deeply connected to the game, but have faded away. This is due to me seeing the game as a completion."
After explaining how the competitive environment pushes everyone to the brink, he added: "Living in this culture has hit me hard. Thinking about the yearly 'grind' makes me feel apathetic, exhausted, and almost numb.
"The fact that I even see it this way, you can already feel something is off. I had to become immune to these feelings during each season, and I learned to just keep moving forward without thinking too much. My passion for the game was there, but I was at times lying to myself that everything was alright. It really wasn't, I was trying to be something other to who I am."
He added: "I have no willingness nor passion to play Dota 2 anymore, and I have trouble fitting myself into my competitor's shoes. For me the decision to pursue to another direction is clear, and I have no doubts about it.
"I want tot thank every single person from Dota 2, that I've met, talked to or played with."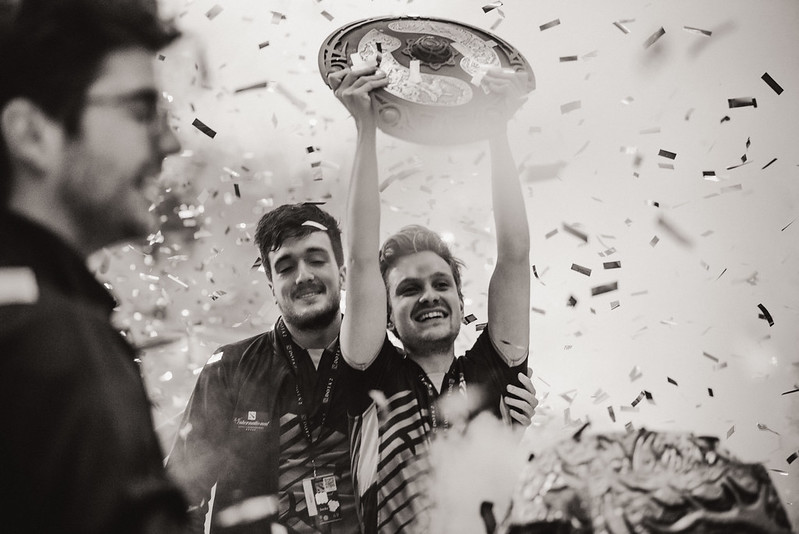 JerAx lifts the trophy at The International 2019 (Picture: Dota 2/The International)
JerAx however will remain a member of the "OG family" although he's no longer an active player. OG also state a special tribute night dedicated to him will take place soon.
It raises even more questions about the future of OG's Dota team, who have become the most successful in history after winning back-to-back The Internationals.
Since winning The International 2019, OG have taken a step back from playing and instead invested time in new sister team OG Seed.
The current active OG roster is below:
Topias "Topson Taavitsainen
Sebastien "Ceb" Debs
Johan "N0tail" Sundstein