The
Dota 2 International 10
tournament has kicked off to a great start as teams rally to compete for the lion's share of the $40 million prize pool and take home the prestigious Aegis of Champions. We've done all the hard work for you by coming up with the best TI10 Fantasy Predictions for the Group Stages so that you don't have to.
While we've done our very best to ensure that our predictions will award you the highest possible points, we encourage you to make your own adjustments, as you seem fit. Of course, you may also want to change these picks depending on the Silver or Gold cards that you may have. Otherwise, you can just copy our picks directly. So, without any further ado, let's get right into our predictions.
TI10 Group Stage Day 2 Fantasy Roster Picks
Here are our Dota 2 Fantasy predictions for Group Stage Day 2 (8th October 2021). We've chosen players from Fnatic, Vici Gaming and Elephant but you are also good to choose players from Team Secret or Quincy Crew.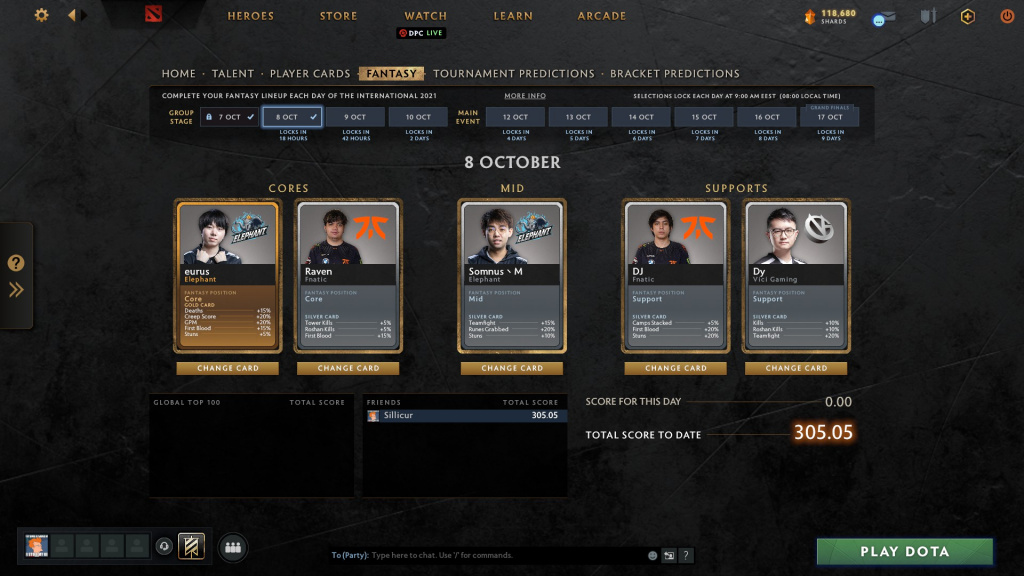 We would suggest that you avoid choosing players from Team Spirit, Beastcoast and PSG.LGD because they only have 2 games in Group B.
And that's it! Thank you to Wessel Minnie (@Sillicur) for supplying us with these predictions and images. Also, thank you to Reddit user, Filthy Slark Picker, for their Fantasy guide and analysis.
How do we determine the best Dota 2 TI10 Fantasy Roster?
The metric that we follow to determine the best Dota 2 Fantasy roster is heavily reliant on the schedule. In general, teams that play more games will gain more points. For example, a player with subpar performance in three games will outperform a player with superb performance in only two games.
As pointed out by Reddit user, Filthy Slark Picker, an important factor to consider is that every series comprises four games, which results in one of the nine teams in each group getting one series less on any particular day. This leaves only six teams to play on Days 1-3 and only seven teams to play on Day 4.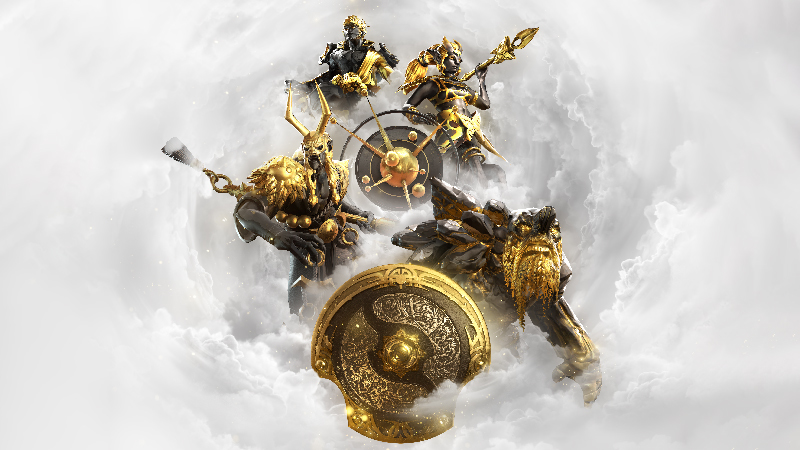 To maximize points, we've selected players from the six teams that play three games. This gives us a pool of 30 players to choose from. We've prioritized position 1 players for Core slots, where kills, deaths, tower kills, and team fights are prioritized over runes, GPM and CS.
We hope that these predictions will help you rack up some crazy points. We'll be posting our TI10 Fantasy predictions daily for the duration of the tournament, so be sure to check out our dedicated Dota 2 section for more updates!
Don't forget to check out our dedicated Dota 2 section featuring news, updates, esports coverage, and more.
Featured image courtesy of Valve.