Dota 2 pro teams competing at
The International 10
(TI10) are complaining over the suboptimal conditions of their practice rooms, ahead of the TI10 group stages starting this week.
This comes just days after Valve cancelled live audience ticket sales for the $40 million prize pool event and after players reported feeling "unsafe" regarding questionable adherence to COVID protocols at the TI bootcamp.
According to a Twitter post by Team Spirit on 4th October, a room tour of their "Hunger Games" apartment showed how players were all cramped up in a kitchen, with no internet or toilet rolls.
Fresh news coming from the manager of our Dota roster! @Korb3n shows how the practice room looks like and talks about problems which our players have faced 👇🏻#SPIRITIX#SpiritDotapic.twitter.com/lum1NoDIRp

— Team Spirit (@Team__Spirit) October 4, 2021
Dota 2 TI10 teams complain over suboptimal practice room conditions
Team Spirit's support player, Miroslaw "Miroslaw" Kolpakov, said that he couldn't feel more at home. "I feel like I'm in my [university] five years ago. There is no free space, just like in my old dorm. Exactly the same kitchen, but without a microwave" Miro said before joking that Valve at least cared enough to give him a microwave as well.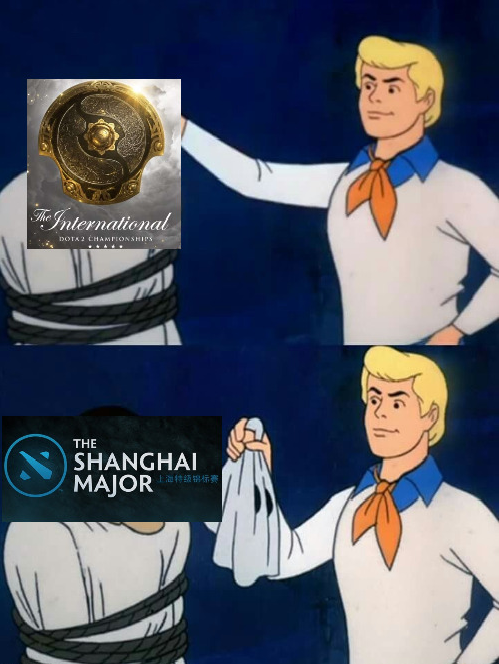 Dmitry "Korb3n" Belov, Team Spirit's manager, later claimed that the teams in the top ten had bigger rooms where they can at least lean back on the chair. "I'm waiting for next year and I hope it will be better. Maybe then they will start giving away water and food, depending on this ranking too - no DPC points, no food," he concluded.
Other Dota 2 pro teams revealed similarly conditioned accommodation, apart from teams with high Dota 2 Pro Circuit (DPC) points, such as Virtus Pro, who had fairly spacious rooms to practice in.
.@virtuspro шлÑŽт привет из тренировочной комнатÑ‹! 👀#Dota2#Maincast#TI10pic.twitter.com/6MjUhpbEvO

— Dota 2 Maincast (@dota2mc_ru) October 4, 2021
This spurred on claims that the quality of practice rooms was seemingly based on DPC points. A Reddit user using the alias "SA Doto Best Doto" posted a meme graphic illustrating this fact, with text reading: "No DPC points, no food" and "not filmed in front of a live studio audience," as a nice touch.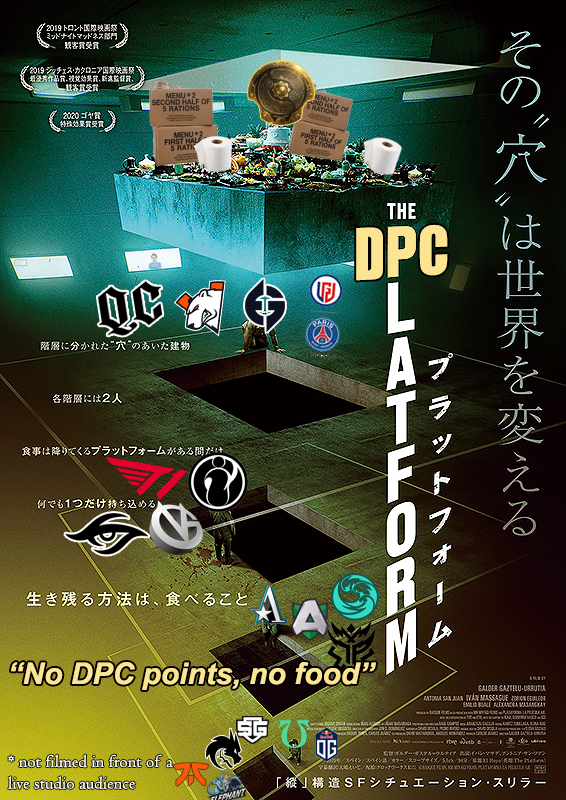 Naturally, fans were outraged seeing their favourite pro players having to endure such appalling conditions, especially given that over $160 million was generated through the Dota 2 Battle Pass to fund the prestigious tournament.
A Reddit user, "The Nordstrom," subsequently commented and claimed that Valve may be out of touch with reality, saying: "Teams are saying there's no food, no toilet paper, no room to play when they are risking everything to be here? Does Valve not care about the image of the company? Isn't this a PR disaster? What's next? On stage crew will start complaining about the sh*ts how?".
The Director of Content at Esports.GG, Lawrence "Malystryx" Phillips, subsequently posted a hilarious video on Twitter, parodying the TI10 press room as the "cupboard underneath the stars" from the Harry Potter franchise.
.@Team__Spirit might be complaining but wait till you see the #TI10 press room. 🔊on pic.twitter.com/39DqdANVy2

— Maly / Lawrence (@MalystryxGDS) October 4, 2021
Ultimately, it is unacceptable that the PGL, TI10 organizers, did not provide fair accommodation and equal treatment to the TI attendees. It is even more concerning that better accommodation for players could not have been sought after, in spite of over $40 million in prize money being put on the line this year.
Valve has yet to provide a statement on the matter and Team Spirit has yet to indicate whether the issue has improved or remediated at the time of writing. We will endeavour to update this article should the situation change.
Don't forget to check out our dedicated Dota 2 section featuring news, updates, esports coverage, and more.
Featured image courtesy of Valve / Elephant Dota 2 on Weibo.