In a statement David "LD" Gorman, co-founder of Beyond the Summit and fellow DotA 2 commentator, confirmed they would no longer be working with TobiWan in the wake of sexual assault allegations made against him.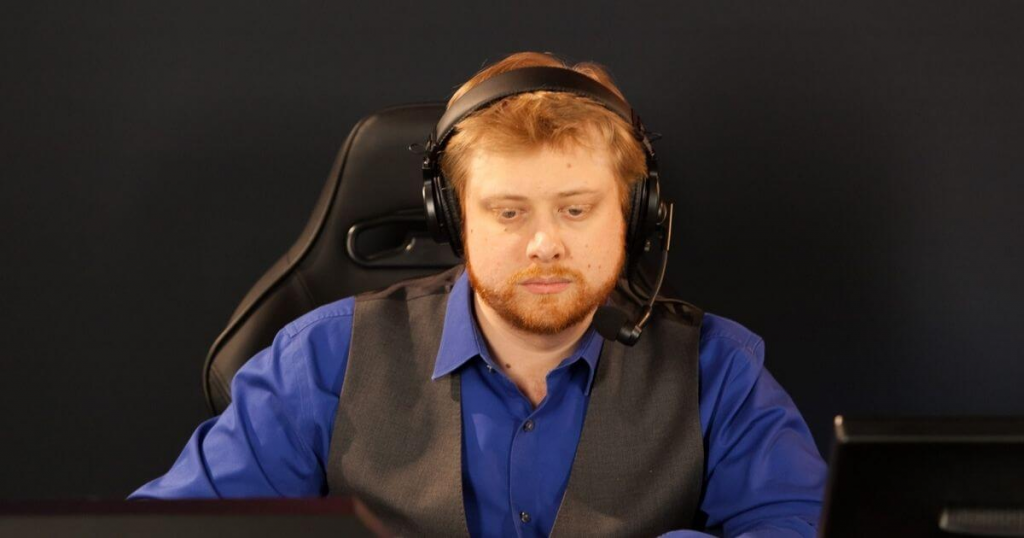 TobiWan had been a familiar sight at Beyond the Summit events. (Picture: Toby "TobiWan" Dawson)
This comes after a number of women have come forward to accuse TobiWan of sexual misconduct, both publicly and anonymously. Most shockingly, DotA cosplayer Meruna has made vocal statements against Dawson, coming forward with a TwitLonger detailing how Dawson "initiated sexual activity with [Meruna] against [her] clear and repeated wishes."
Recent allegations of sexual assault and misconduct have come out against Toby. We believe them. We won't be working with him in the future.

— LD (@LDeeep) June 25, 2020
Significantly, Meruna is in a long term relationship with Troels "syndreN" Nielsen, with whom Toby had formed a famous casting duo. syndreN has stated he will no longer be working with Dawson in light of this.
This is the latest allegation in an ongoing movement of people, a majority of whom are women, who have been coming forward on Twitter to share stories of sexual abuse and harassment within gaming and streaming.
While a great many allegations have come out, this is perhaps the highest-profile case as yet. TobiWan has been called the voice of DotA and is perhaps best known for his famous call, "No-one has ever done that in the history of DotA." 
TobiWan has since made a response in the form of a TwitLonger, having deleted his initial response. In it, he acknowledged some of the allegations, including an event in which he removed a condom mid-intercourse without consent.
Earlier today I tried to write a response to the women who have been speaking out about what has happened to (cont) https://t.co/BQuCMMSETz

— Toby Dawson 托比道森 (@TobiWanDOTA) June 25, 2020
In response to the situation, Valve have made the decision to remove Dawson's voice lines from The International 10's Battle Pass.