WePlay! Esports, a Ukrainian based tournament organiser, has announced WeSave! Charity Play, a 24 team Dota 2 marathon.
First revealed in a tweet on 16th March, WePlay explained that the event would be a "non-profit online Dota2 Charity Marathon dedicated to fight COVID-19."
The announcement comes after a veritable calendar clearing of the Dota 2 tournament scene.
With the ESL One Los Angeles Major postponed last week, and the EPICENTER Major 2020 and the OGA Dota PIT Minor 2020 cancelled yesterday evening, fans of pro-Dota have an absence of scheduled events until June 2020.
WeSave! Charity Play will bring together 24 top Dota 2 teams from 20-26th March, including EHOME, Invictus Gaming, TNC Predator, Virtus.pro, Team Liquid, Nigma, and many more.
The event looks to "show the strength and unity of the Dota 2 community," in the face of the Covid-19 pandemic.
The event also boasts a plethora of top casting talent, including the likes of Jorien "Sheever" van der Heijden, Owen "ODPixel" Davies Kyle, Kyle "Kyle" Freedman, Admir "LizZard" Salkanović, Dominik "Lacoste" Stipić, and Troels "syndereN" Lyngholt Nielsen, as well as others from across the community.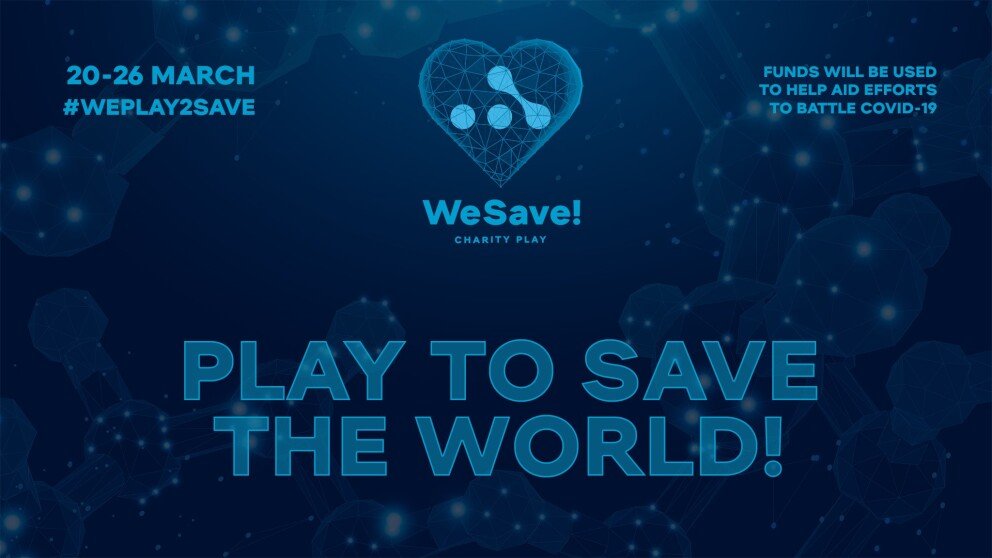 (Credit: WePlay)
While not a full replacement for a DPC Major, WeSave! Charity Play will provide fans with at least some Dota action amid all of the tournament cancellations.
While the spread of Covid-19 Coronavirus has struck all of esports, competitive Dota 2 has been uniquely affected due to its format. Because the game's top-level tournaments rely on travelling around the world, travel bans and quarantines affect the game even more. 
WePlay!'s charity event come will come as a welcome reprieve from the current global turmoil, with people across the world being asked by authorities to implement policies of social distancing, some online-only competitive Dota 2 might just be what is needed.