Dragon Ball FighterZ will be the featured game in the second episode of new FGC live show FIGHT CARD hosted by Samad "Damascus" Abdessadki.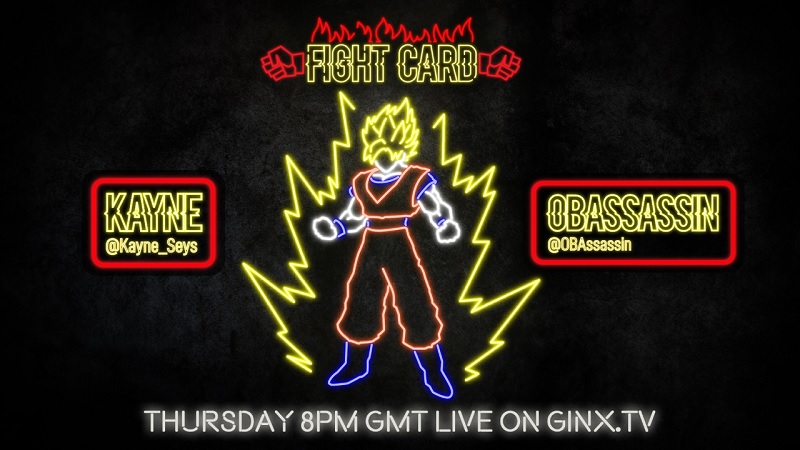 Damascus will be joined by guest commentator C4IQ for this episode for all of the DGFZ action simulcast on both ginx.tv and the official Ginx Twitch channel.
The pros that will be on the show are Kayne and OBAssassin, the 14th and 22nd ranked players in the world respectively and both within the top five European DBFZ players right now.
Facing off on PC, our contenders will face each other in a FT7 before the winner plays in a FT2 against community members picked from the chat on ginx.tv.
You will need to own the game on PC, be active in chat and send at least one message to confirm you are there in order to be picked to play.
As a prize exclusive to our giveaway, there will also be an eSwap controller to be won by one lucky random viewer courtesy of Thrustmaster. The ginx.tv chat is the only place you can win the controller after interacting with the competition Tweet posted on the @GinxTV account and this is a separate opportunity to playing with the pros.
The show will start at 8PM UK time (16:00 EST / 22:00 CEST) and will be live on both ginx.tv and our Twitch channel ginxtv, with last week's Tekken episode going live two hours beforehand at 6pm for those who missed it or would like to watch it again.
You will need to be in the ginx.tv chat in order to have the chance to play against either Kayne or OBAssassin as well as to win the Thrustmaster controller.