EA has finally released the highly anticipated Winter Refresh - the latest event for the FIFA 20 Ultimate Team-  updating all the teams to their current post-transfer window rosters, giving high performing players a stat upgrade, plus the introduction of previously unavailable wonderkids and ICON cards.
We can also expect to receive Winter themed OTW cards at a later date.
Although the new base cards are not as highly rated as some special cards, you are more likely to pack them and they can be converted for quick cash.
There is a lot in this update so to get caught up we have brought everything together, so whether you are 20-season career mode god or a FUT champion wizard, you can get the absolute best from your team.
When is the Winter Refresh coming out?
The FIFA 20 Winter Refresh is out NOW! It went out on Xbox, PlayStation, Switch and PC on Sunday 16th February, your game will automatically update giving you access to all the new features and updates.
What players got an upgrade in the Winter Refresh?

Credit: EA Sports
EA made a break from tradition with the FIFA 20 Winter Refresh, rather than upgrade everyone's stats they identified 50 of the highest performing players in the world and gave them updates ranging for +3 to +6 notable names include Leicester City's Çağlar Söyüncü who went from 74 to 79. The Turkish centre-back has been a rock for the Foxes and has appeared in all but one of Leicester's 26 Premier League games. Also on the list is Adama Traoré, the winger has been terrorizing defences for Wolves this season has duly been rewarded with +3 stat increase taking him from 74 to 77. 
One player who everyone will hope to get their hands on is Borrusia Dortmund's - Erling Braut Håland - the Norwegian striker has been scoring for fun since his January move to the Bundesliga and he has been given a +5 upgrade taking him to 79.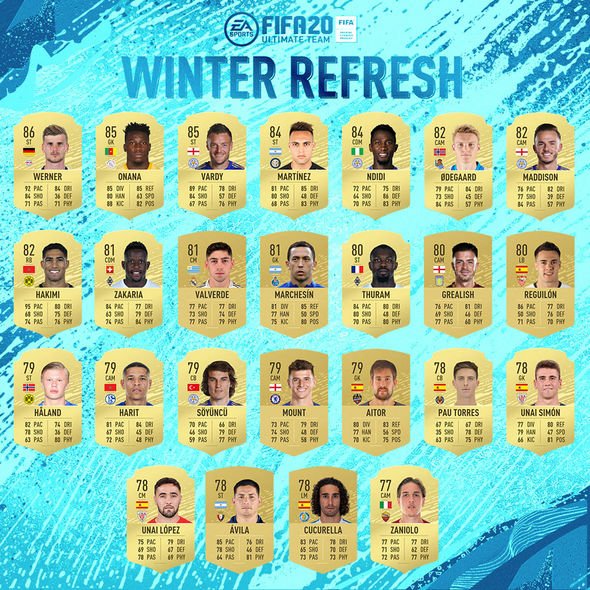 Credit: EA Sports
The best-represented league in the Spanish Primera Division which has no less than 15 players getting an upgrade, followed by the English (13), German (9), and French (8) national leagues.
Players on the move get one-time upgrades
A new addition this year is the Winter Refresh Team. High-profile players who made a move during the winter transfer window have been given a limited time Winter Refresh card. 

Credit: EA Sports
The 3 highest-rated players coming in are, of course, Christian Erikson who recently moved to Inter Milan, Ibrahimovic who returned to A.C Milan and Manchester United's new signing Bruno Fernandes.
These cards will be available for a limited time and are likely to be much sought after!
What new players are available in the Winter Refresh?
The Winter Refresh also includes a number of new players - no less than 140 have been introduced to the game. These will all be young prospects who have recently had their debut for their clubs. By their very nature, few are star names but picking a few of these up as they could have massive potential and become the superstars of the future.
EA released a list of the players included in the Winter Refresh on the official FIFA forum, we have included it before for you to have a look at.


Credit: EA Sports
What ICON cards are in the Winter Refresh?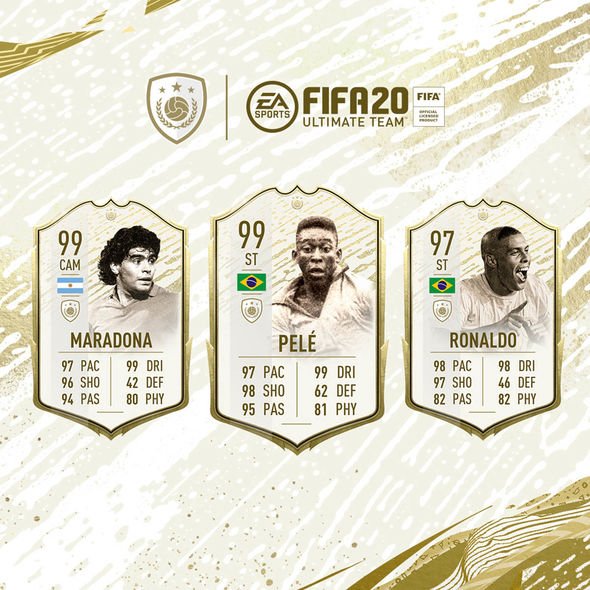 Credit: EA Sports
ICON cards are some of the best in the game and with the new Winter Refresh, there are now 89 new MOMENT cards out there to pack. Each represents a legendary player at a particular point in their career with Diego Maradona (99), Thierry Henry (95) and Alessandro Nesta (93) just some of the players included. All of the 89 new moment cards are shown below. 

It will be interesting to see which of these makes it into pro FIFA players teams. At Global Series events, participants can use any card available in the game meaning they can compete with superteams stacked with Icons - Maradona will undoubtedly be making an appearance and it will be interesting to see if any players choose to put the new 93 rated Roberto Carlos at left-back, a spot that has been held down by Liverpool FC's Andrew Robertson.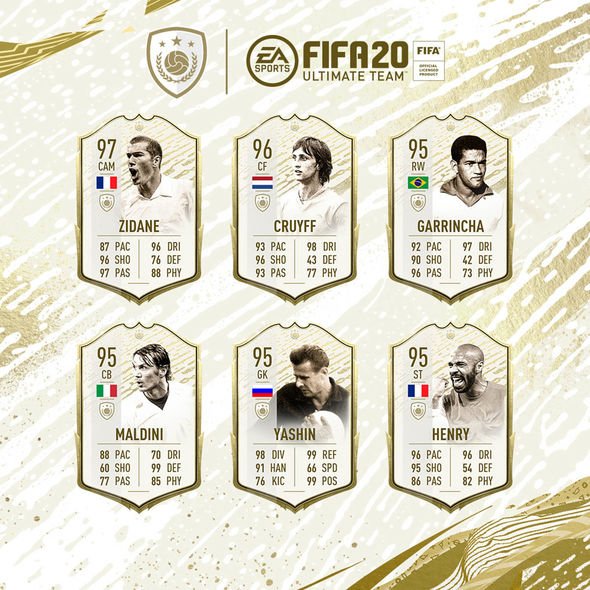 Credit: EA Sports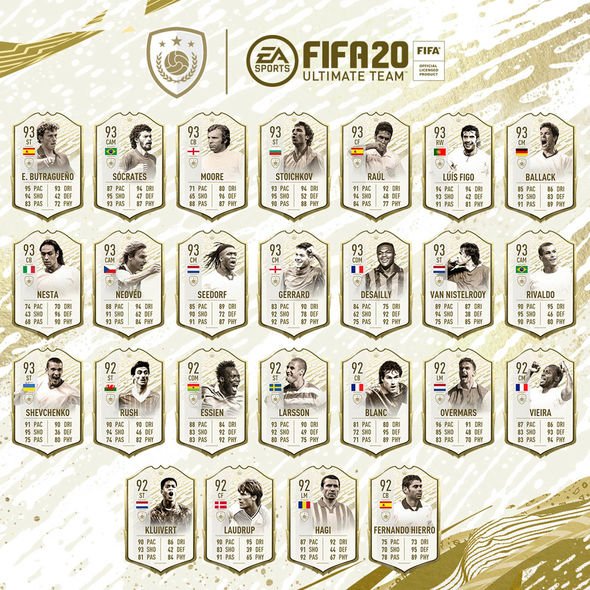 Credit: EA Sports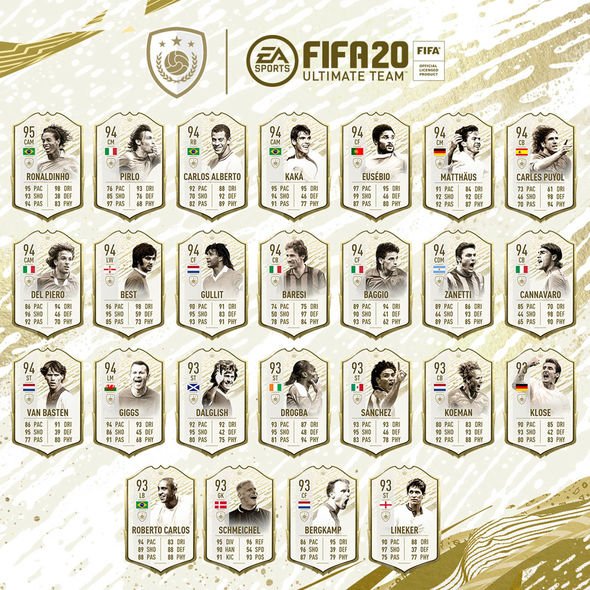 Credit: EA Sports
All 89 Icon Moments can be found in packs now.