EA Sports have revealed the names of three of four footballing legends that will join the esteemed ICON series in FIFA 22.
Those three will be Brazilian full-back Marcos Evangelista de Morais aka Cafu, Spain and Real Madrid legend Iker Casillas and Manchester United legend Robin van Persie (sorry Arsenal fans, I couldn't help myself).
They will join the 100 ICONS seen in FIFA 21, with one more, as of yet unrevealed, player to make it 104 ICONS in FIFA 22. Each player will get three cards one celebrating them in their Prime, one from their youth (base), and one from the latter stage of their careers (middle). Cafu's Prime is the highest-rated of all, a 93-rated RWB and one that is sure to be highly sought after.
Few could argue with their inclusion especially when it comes to Cafu and Iker Casillas. Both won every trophy going and were the undisputed no.1 in their positions for years.
Cafu's career took in stints at São Paulo, Palmerias, Roma and AC Milan, winning two Serie A titles and the UEFA Champions League in 2007.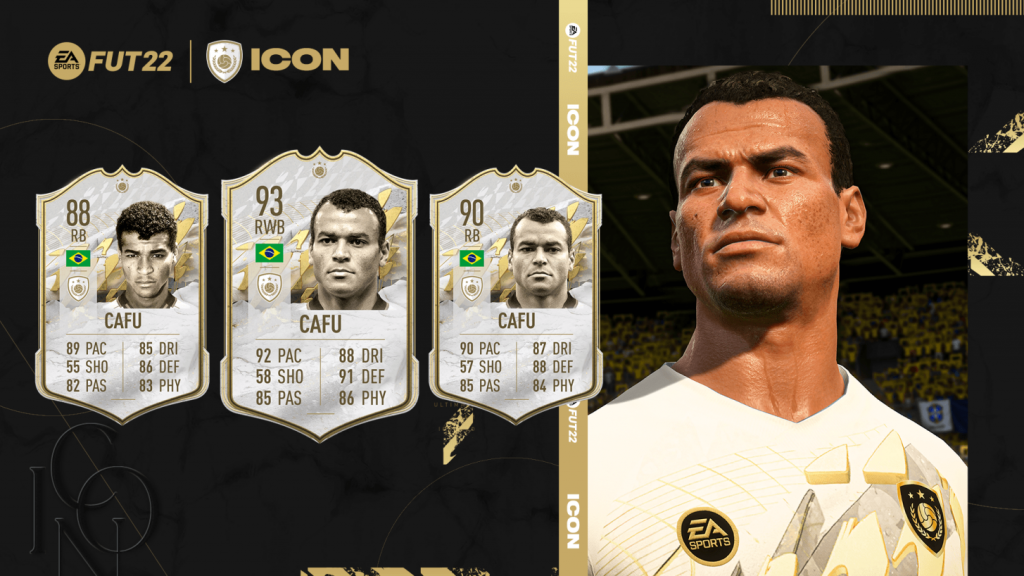 It is Brazil that he is perhaps most closely connected two, he is their most-capped player with 142 and won the World Cup in both 1994 and 2002.
Casillas has an equally impressive career and was Spains no.1 as they dominated international football from 2008, lifting the European Championship twice and the World Cup in 2010. His career at Real Madrid is equally impressive he was their starting goalkeeper for 15 years, winning three Champions Leagues, 5 LaLiga titles, and the FIFA Club World Cup in 2014.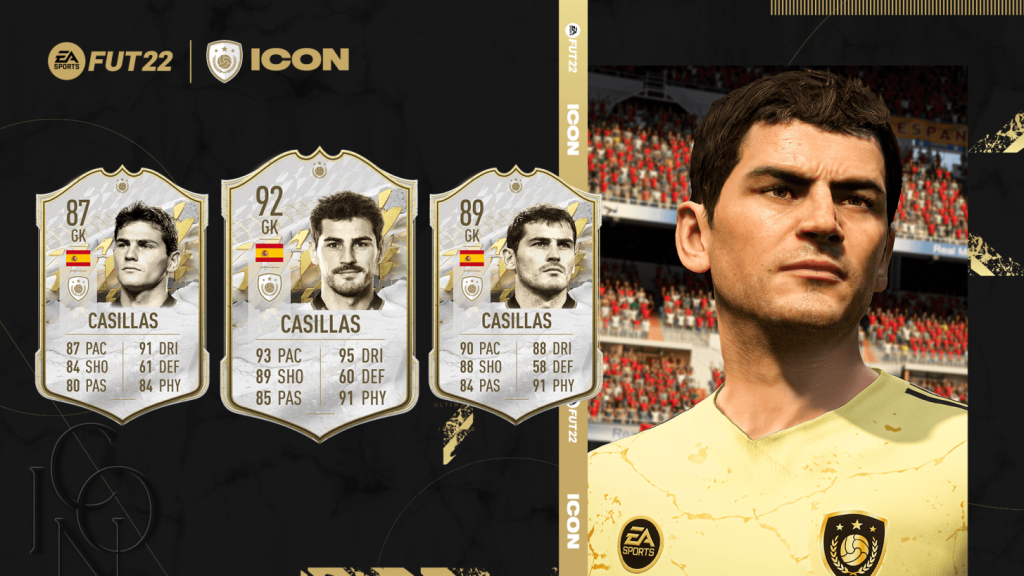 Robin Van Persie made a name himself as one of the best strikers of his generation, with unbelievable technique and surprisingly athletic Van Persie made his name at Feyenoord winning the UEFA Cup at just 18 years old, a move to Arsenal saw him fill out and start banging in the goals but it was at Manchester United he finally found the silverware that had largely escaped him at that point.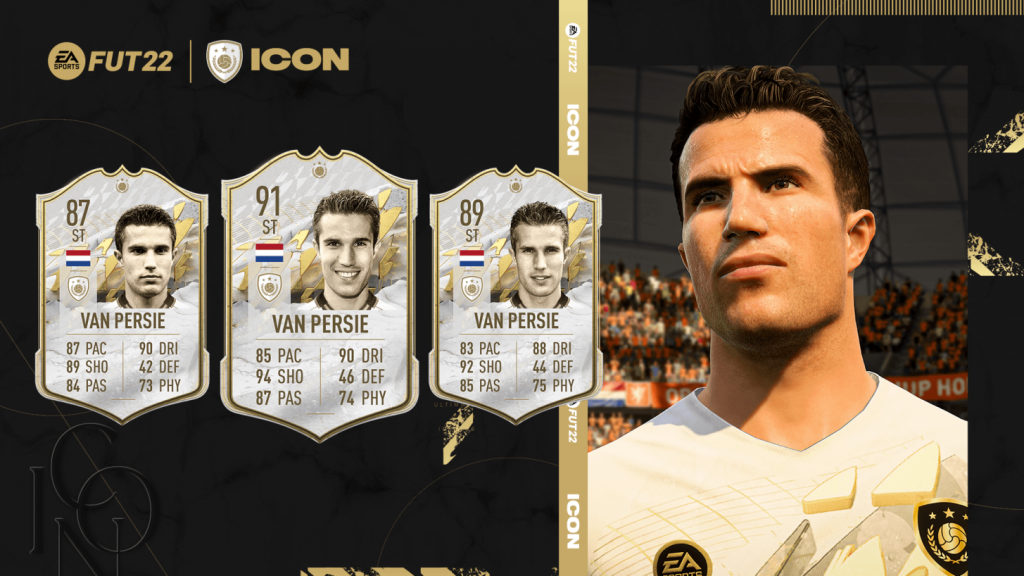 Sparking a frightening partnership with Wayne Rooney, Van Persie was the spearhead of an attack that would land Manchester United boss Sir Alex Ferguson his final league title.
Who will be joining them in their fourth and final spot though? There are a number of candidates put forward; many have been pleading for the inclusion of Argentinian hitman Gabriel "Batigol" Batistuta others would love to see the recently retired Arjen Robben added to the game. 
Whoever it will be will take a lot to overshadow these three verifiable ICONS.
FIFA 22 new ICONS: Cafu, Casillas, Van Persie stats
Here are the OVR stats for each new ICON.
Cafu - RWB
Base - 88
Middle - 90
Prime - 93
Casillas - GK
Base - 87 
Middle - 89
Prime - 92
Van Persie - ST
Base - 87 
Middle - 89
Prime - 91