The Bundesliga may not quite be the best league in the world (that is the Premier League or LaLiga) but it certainly has some of the very best players in the world.
Bayern Munich is stacked with talent, Borussia Dortmund too, RB Leipzig are on the up-and-up, and then there is Leverkusen, Wolfsburg, and, this season at least, Freiburg.
FIFA 22 also celebrates the league by giving a special card to those that earn a Player of the Month (POTM) award and with the football in October now wrapped up it is time to see who is deserving of the honour.
Like the Premier League and LaLiga awards, anyone can vote on who they feel should take October's award which is dominated by Bayern Munich and RB Leipzig who both have two players in contention. For Munich, it's Lewandowski and Müller, for Leipzig Nkunku and Szoboszlai.
How to vote for October Bundesliga Player of the Month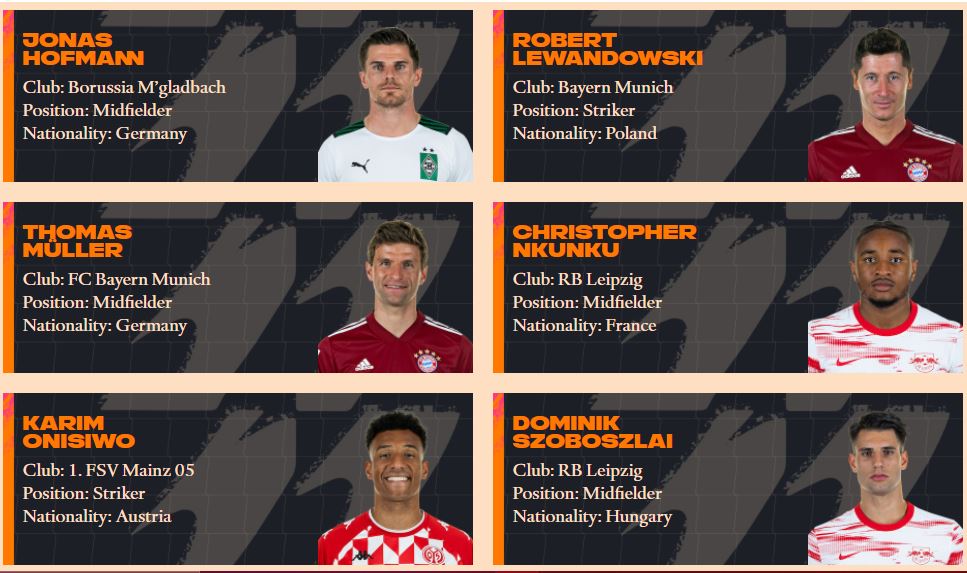 To be fair the voting process is fairly simple, as you can use the following instructions to cast your choice for October's Bundesliga POTM:
Log on to the FIFA 22 POTM voting website
Scroll through the candidates
Select your winner
Confirm your vote
We have six nominees for this month's award with a pair of teams having multiple candidates:
Robert Lewandowski - Bayern Munich
Thomas Müller - Bayern Munich
Christopher Nkunku - RB Leipzig
Dominik Szoboszlai - RB Leipzig
Jonas Hofmann - Borussia M'gladbach
Karim Onisiwo - Mainz 05
It would be a surprise if someone outside the two Bayern players snatches the award as Lewandowski scored five goals in four matches while Müller scored twice and combined that with five assists in the same span.
Who has won the Bundesliga POTM before?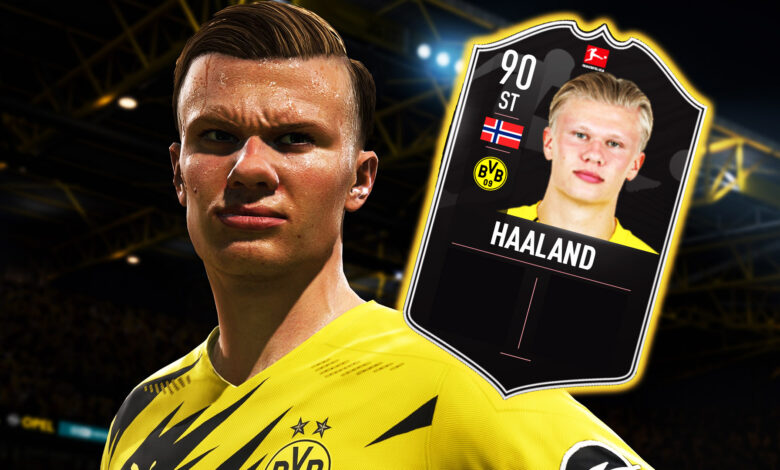 As part of the program, we have had two past winners in FIFA 22 with Erling Haaland earning the prize in August with three goals and three assists in the opening month.
The month after that we witnessed the birth of one of the stars of the future as Florian Wirtz claimed the POTM honours in September after scoring three goals and two assists in just three games.
Be on the lookout because we will bring you the latest on FIFA22 from every release, news, FUT tips, and more.
Featured image courtesy of EA Sports