Goalkeepers are not usually first in line to win individual accolades and are typically only considered once they make a crystal clear case they should be honoured with one -- just as David de Gea did in January.
The legendary Manchester United keeper, who has been defending the Red Devils' goal since 2011, is living proof of the honour he rightfully deserves. Accordingly, the star player recently received his first-ever POTM award for his incredible performances at the start of 2022.
De Gea has been pivotal in Manchester United's recent history, being named in the PFA Team of the Year on five separate occasions, as well as winning the Premier League Golden Glove in 2018.
Additionally, his performances have helped the Red Devils lift trophies in a subpar era, following Sir Alex Ferguson's retirement with a Europa League, Premier League, and two domestic trophies populating his trophy cabinet. 
While Manchester United stumbled across their Premier League fixtures in January, earning only 7 out of 12 points while conceding four goals, De Gea was instrumental in every match, particularly against West Ham. 
So, if you're keen on adding David de Gea's POTM card, then stick around to find out everything you need to know about it.
David de Gea POTM SBC - cheapest solutions
For players to get the David de Gea POTM card, they'll need to exchange two unique squads. Depending on your console of choice, the total cost can go from 33k to 35k Coins.
Note: All prices are courtesy of FUTBIN and are subject to change.
Tactical Emulation SBC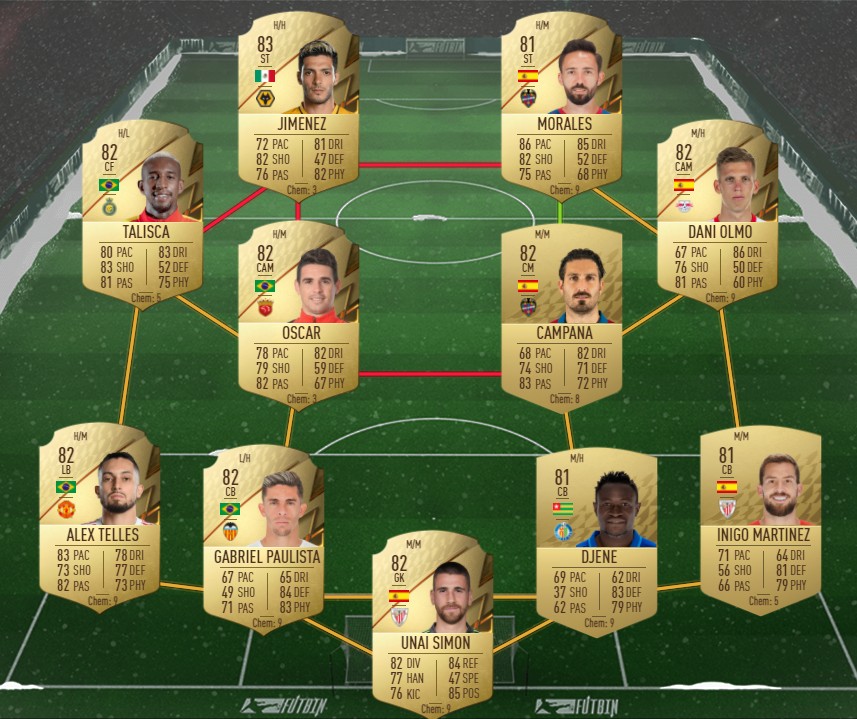 # of players from Manchester Utd: Min 1
Squad Rating: Min 82
Team Chemistry: Min 75
# of players in the Squad: 11
Reward: Small Electrum Players pack
Spain SBC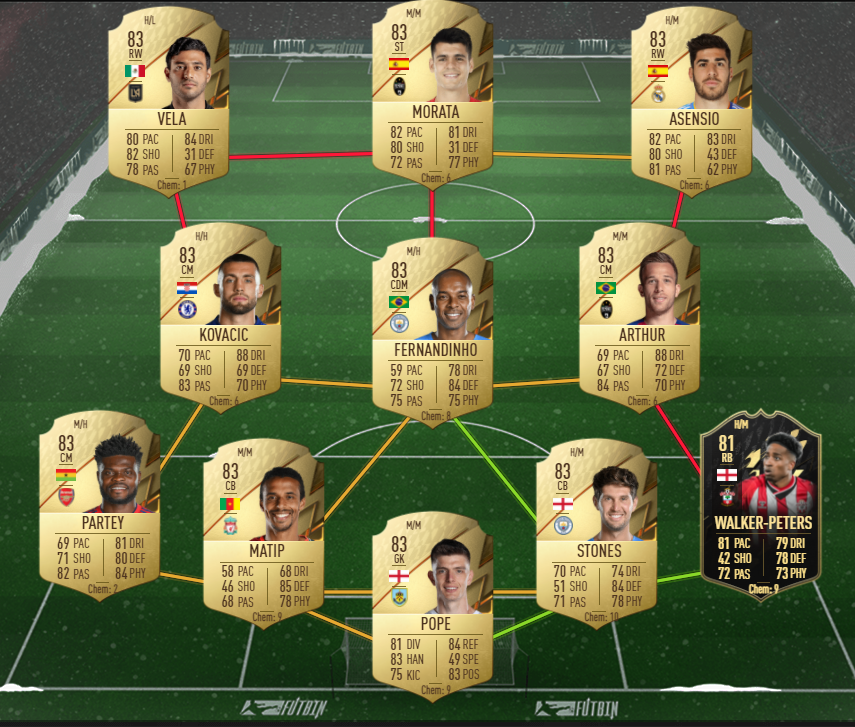 # of players from Spain: Min 1
IF Players: Min 1
Squad Rating: Min 83
Team Chemistry: Min 70
# of players in the Squad: 11
Reward: Small Rare Mixed Players pack
David de Gea POTM SBC - Stats
Take a look at David de Gea POTM stats down below.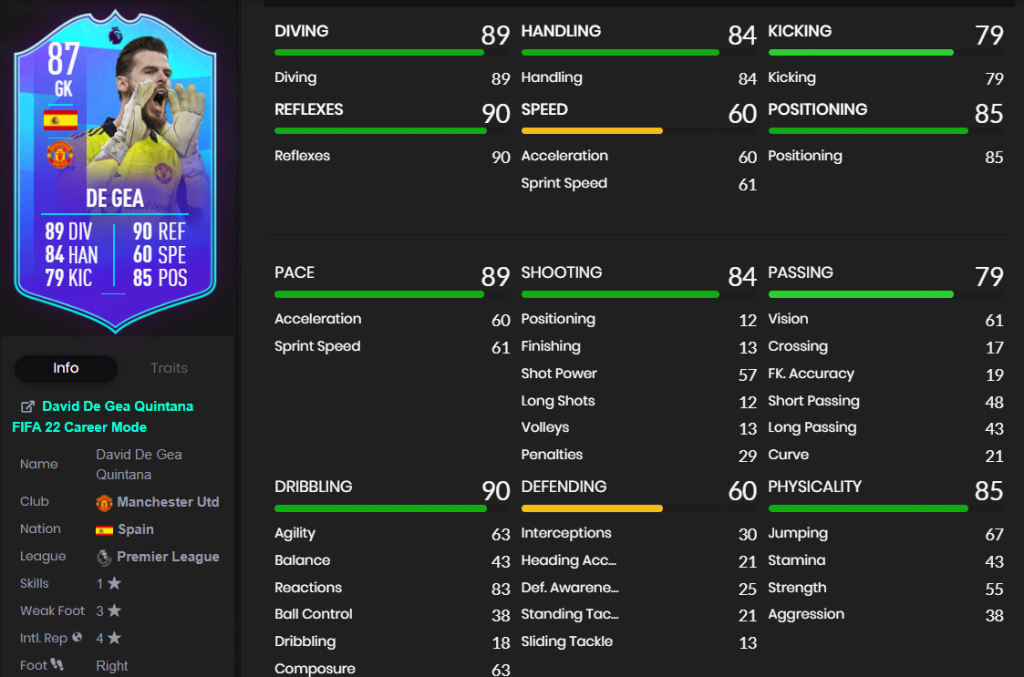 It has a +3 OVR than his base Gold card, with stats such as Handling, Positioning, and Reflexes being the most upgraded.
Considering the price and quality of the card, it's certainly a worthy addition if you have the resources.
Featured image courtesy of FUTBIN.