January is not even over, but EA Sports has given fans their first Player of the Month Squad Building Challenge to complete. POTM cards are unique items that dramatically increase the base stats of a player who demonstrated strong performances over the course of a month.
Having the honour of being the first player to get a POTM card in 2022, Feyenoord's Orkun KöKçü has been selected by EA Sports to get this unique treatment. The January POTM award is a bit of an outlier, in the sense that most leagues are dealing with a winter break, thus limiting the number of matches teams play.
In any case, the Feyenoord centre-midfield did enough to warrant the award, as his team is chasing the likes of PSV and Ajax, fighting for the Eredivisie title. Two goals against NEC Nimega were enough for Orkun to be named Eredivisie's POTM.
His overall season has been a quiet one in terms of productivity, which is expected, considering his influence zone is far away from the opponent's box, focusing on ball distribution and helping with defensive duties. 
If you're keen on adding the POTM card of Orkun Kökcü, then stick around to find out everything you need to know about it.
Orkun Kökcü POTM SBC - cheapest solutions
For players to get the Orkun Kökcü POTM card, they'll need to exchange a single unique squad. The total cost can go from 18k to 22k Coins, depending on your console of choice.
Note: All prices are courtesy of FUTBIN and are subject to change.
Orkun Kökcü SBC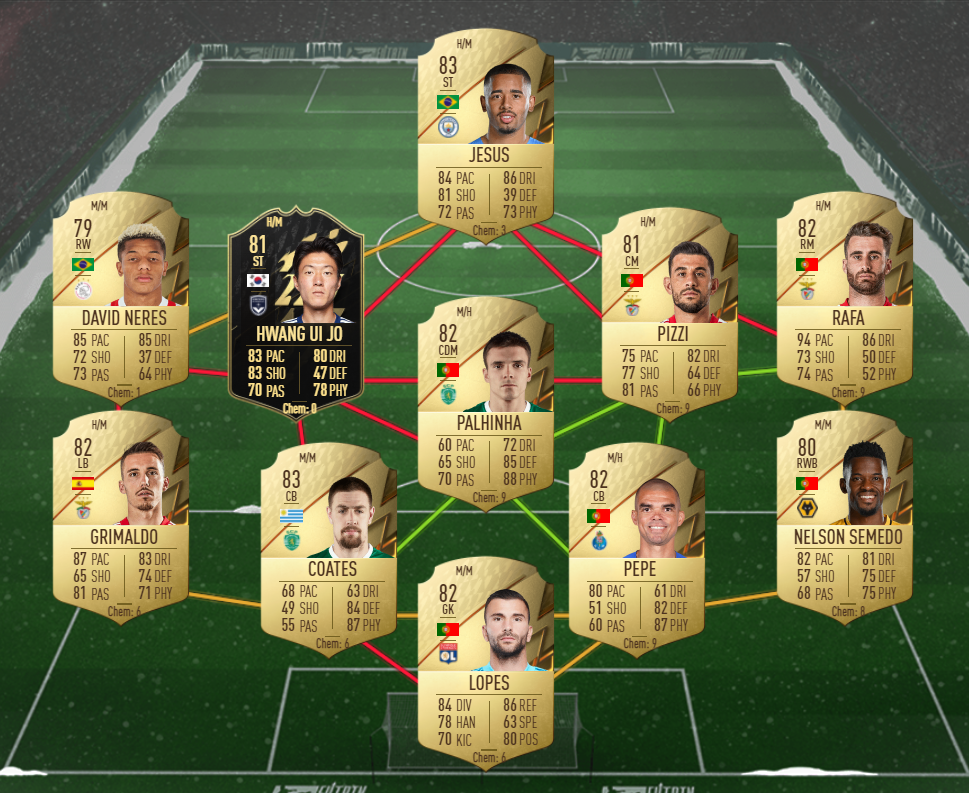 # of players from Eredivisie: Min 1
IF Players: Min 1
Squad Rating: Min 82
Team Chemistry: Min 65
# of players in the Squad: 11
Reward: Orkun Kökçü POTM card
Orkun Kökcü POTM SBC - Stats
The Orkun POTM card is considerably better than his base Gold card, boasting a +11 OVR. It even surpasses his previous in-form version, with an outstanding +5 OVR.
While his 86 OVR might still be seen as relatively low for those looking to acquire a top-tier midfielder, particularly a CM, he can be obtained for relatively cheap and can be used as a good link, as he's an Eredivisie player. 
Take a look at his full stats down below.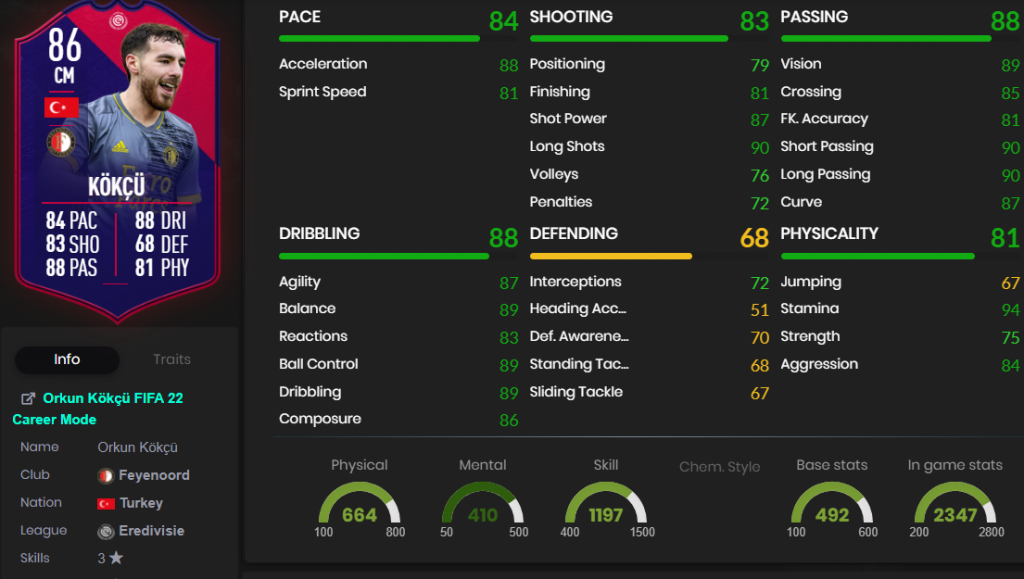 Featured image courtesy of FUTBIN.