It's been an action-packed ride thus far in UEFA European competitions, with teams progressing to the intense knockout stages. Of course, FIFA 22 Ultimate Team is along for every step of the way with a Road to the Knockouts promotion featuring live FUT cards.
Now that teams are approaching the sixth and final match day of group stage competition, EA Sports are getting players set for the next FUT event. Team of the Group Stage is live now in Ultimate Team to highlight some of the competition's top performers thus far.
Here's everything you need to know about the FIFA 22 TOTGS, now live in Ultimate Team packs.
FUT 22 Team of the Group Stage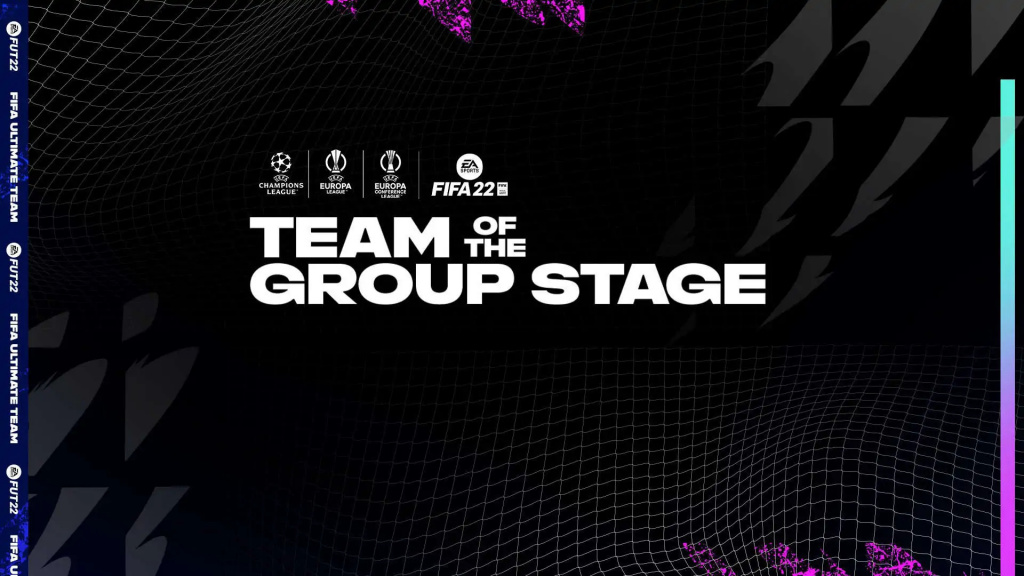 The FIFA 22 TOTGS squad went live in Ultimate Team on Friday, 3rd December at 6 pm GMT. The official TOTGS squad will be available in Ultimate Team packs for a one-week period and can be sold on the FUT Transfer Market.
There will be two additional drops with the TOTGS squad, an SBC as well as Objectives player challenge also available for unlocking for time-limited periods.
FIFA 22 TOTGS - Official squad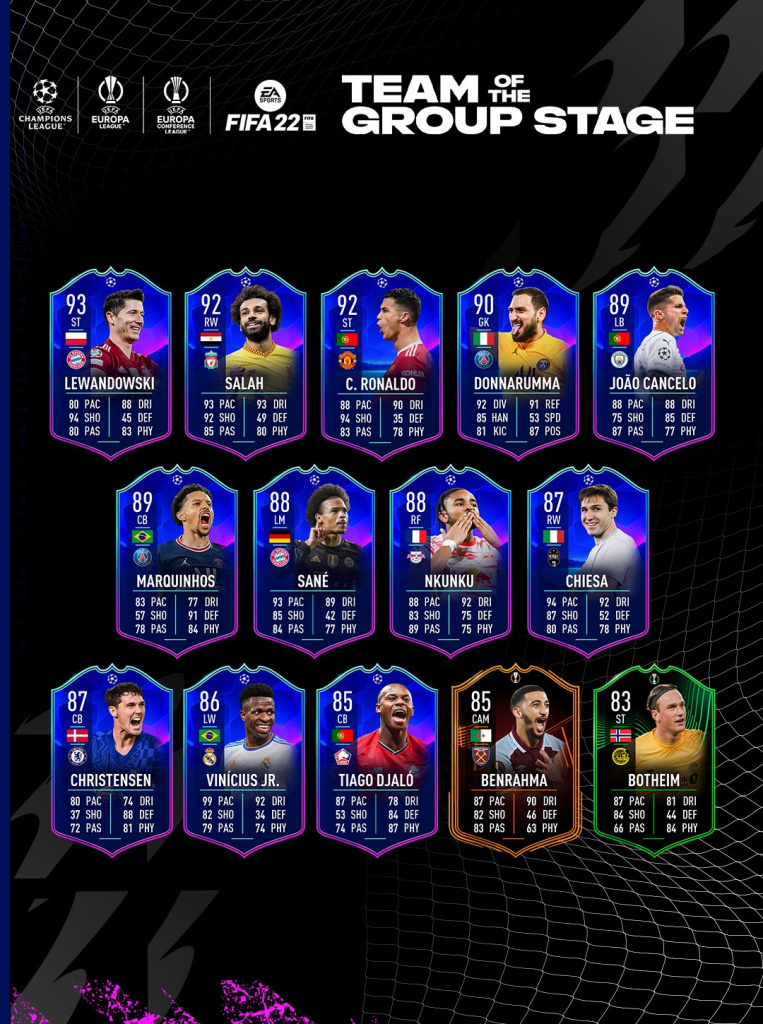 Team of the Group Stage
Robert Lewandowski - ST - Bayern FC - 93 OVR
Mohamed Salah - RW - Liverpool - 92 OVR
Cristiano Ronaldo - ST - Manchester United - 92 OVR
Gianluigi Donnarumma - GK - PSG - 90 OVR
João Cancelo - RB - Manchester City - 89 OVR
Marquinhos - CB - Paris SG - 89 OVR
Leroy Sané - LM - Bayern FC - 88 OVR
Christopher Nkunku - RF - RB Leipzig - 88 OVR
Federico Chiesa - RW - Juventus - 87 OVR
Andreas Christensen - CB - Chelsea - 87 OVR
Vinícius Jr - LW - Real Madrid - 86 OVR
Tiago Djaló - CB - Lille OSC - 85 OVR
Saïd Benrahma - CAM - West Ham - 85 OVR
Erik Botheim - ST - Bodø/Glimt - 83 OVR
Check out our dedicated FIFA 22 page as the Team of the Group Stage event continues. We'll keep you up to date with all the latest squad and player releases, including SBC and Objectives challenges.
Featured image courtesy of EA Sports.