As anyone who has spent time with EA Sports' FIFA series in the past ten years will tell you, the card collection Ultimate Team mode reigns supreme over the football game.
And while the mode has its many detractors owing to the pay-to-win nature and accusations that it's little more than a slot machine, there is no getting away from how transformative it has been for football and games in general.
A large part of that is how the developers have been able to utilise real-world performances to shape the various cards that populate FUT, with the most consistent example being the Team of the Week (TOTW).
FIFA's TOTW evaluates players' real-world performances over the last week and those that have excelled are given an upgraded In-Form (IF) card. These cards, then, become available in FUT packs for a week when the cycle begins again.
How does FIFA 22's Team of the Week work?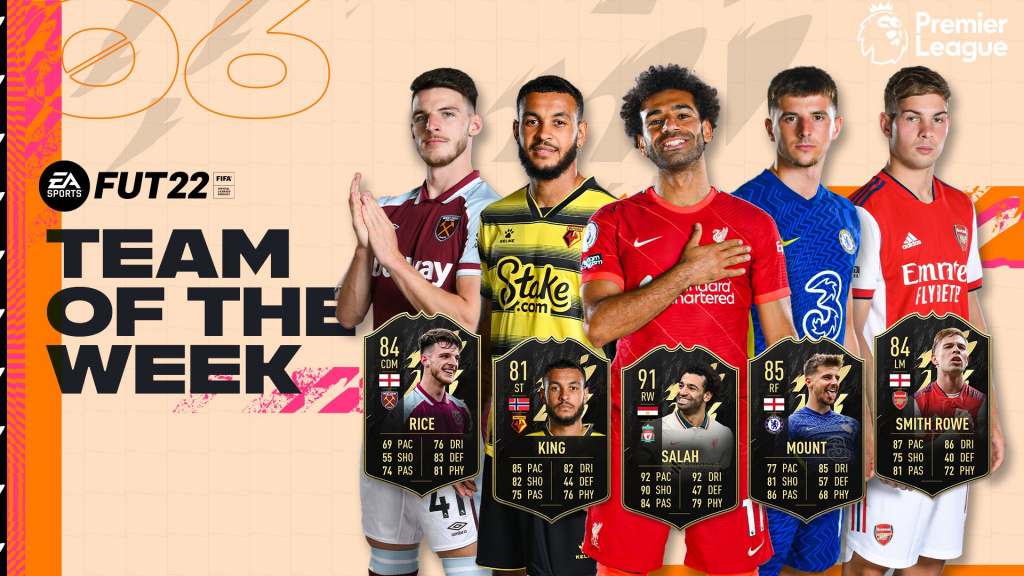 Every week since FIFA 10, EA Sports have selected 18 to 23 players based on their real-world performances and put them into the Team of the Week (TOTW).
These upgraded cards are called In-Forms and they usually have upgrades in one, two, or three stat categories. These cards replace the same players' base cards.
The position of the players' IF card may change if they excelled in a different position in the previous week.
A player usually won't be selected for back-to-back TOTWs and there is usually only one player from the same team each week. Club and international football are included, with players selected from leagues throughout the world.
TOTW cards are available for one week from their release before they are shelved for the next TOTW.
What are Featured TOTW cards?
Featured TOTW are a new type of item in FIFA 22. Each week one player in TOTW is "featured" offering a double boost to them. Any future Performance-Based Items these players earn will build off of this boosted rating.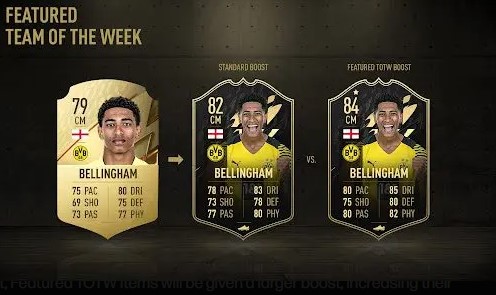 To be eligible for a Featured TOTW, a players highest rated base or performance-based item must be 80 or lower, and they can't have an active live item.
Featured players can be identified by a gold star seen on the top right corner of their cards.
When does TOTW come out?
TOTW cards enter FUT packs every week on Wednesday at 6 pm (UK time). The cards will be in packs for seven days from that point.
Can you trade in-form cards?
Yes, in-form cards can be traded and have proven to be some of the most valuable in the FUT market. A common tactic is to keep an IF card, even if you don't intend on using it, because it may appear in a Squad Building Challenge (SBC) later in the season.
We'll keep you up to date with all the other important news and storylines surrounding FIFA 22 over on our dedicated page.
Featured image courtesy of Electronic Arts.