Out of all the reasons a player has to DQ from a FIFA 22 tournament, having Premier League commitments might be one of the most bizarre of them all, which is exactly what happened to Diogo Jota.
The Portuguese forward currently playing for Liverpool is an avid FIFA competitor, often topping the FUT Champions rank, even getting 1st place back in February going on a 30-match undefeated streak.
In fact, the 24-year-old created Diogo Jota Esports to sponsor top players while also representing the org himself. Sadly, this past 27th November, his flourishing FIFA career had a small setback. Unable to play in the Global Series Qualifiers due to Liverpool playing Southampton, Jota was forced to DQ.
The news went viral following his opponent sharing a screenshot of the message exchange between him and Jota, who revealed he had to miss match check-in as he was in a rush to get to Anfield, Liverpool's home ground.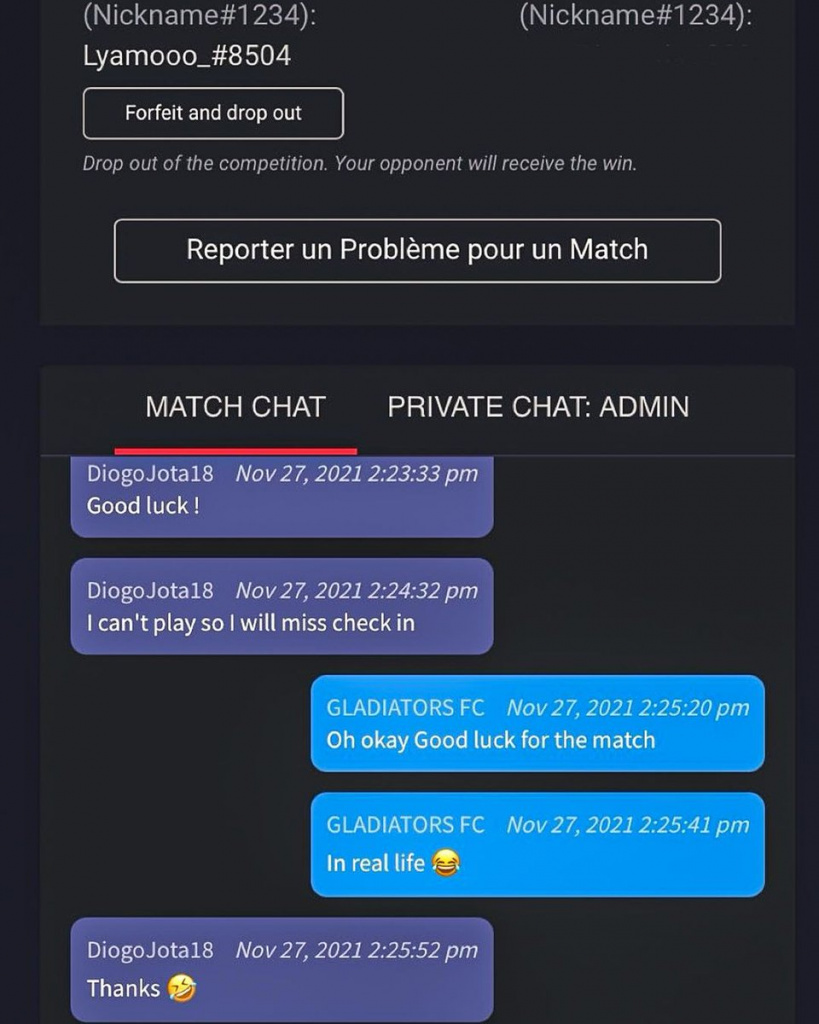 Jota held a 1-2 record at the time and was looking to enter the knockout stages of the FGS Europe West qualifiers. Unfortunately, his absence from the decisive fourth match meant he ended up with a 1-3 DNF (Did not finish) record. 
His virtual elimination was quickly forgotten as the striker helped Liverpool secure a comfortable victory against Southampton, scoring a brace in a 4-0 trashing.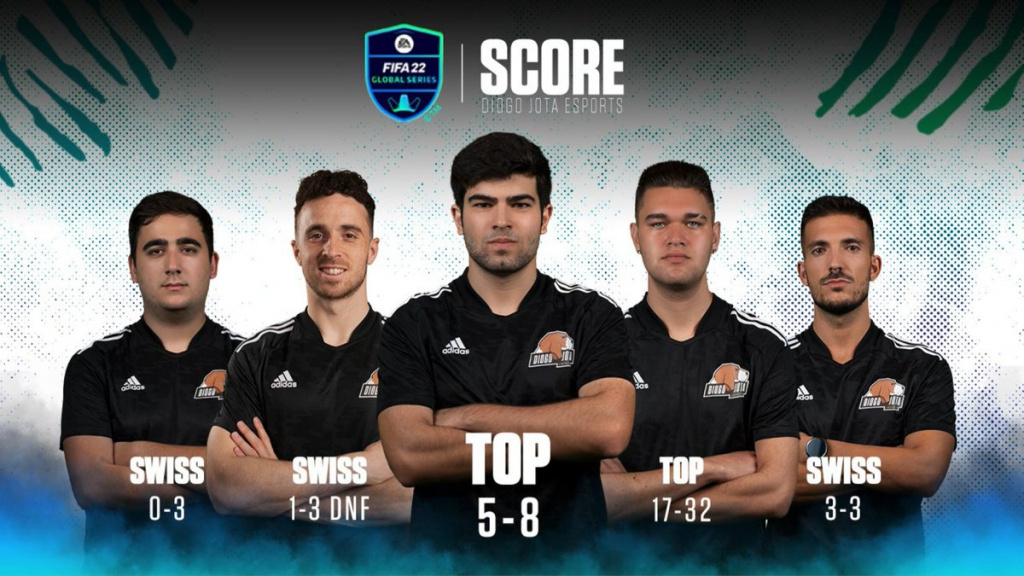 His first goal celebration was a direct reference to his gamer background. Jota sat on the pitch and mimicked holding a controller with his hands as if he were at home playing the qualifier. 
Diogo Jota spent his morning playing a competitive FIFA 22 international qualifier. He had to leave the tournament early because he was playing Southampton at 3 p.m.

He scored after 97 seconds, hit a FIFA celebration, then added another goal in the first half 🎮 pic.twitter.com/ubhCz1Ry3e

— B/R Football (@brfootball) November 27, 2021
Maybe next time the Premier League can be a little more accomodating to those that have tekkers both in and out of the pitch.
Make sure to keep up with our dedicated FIFA 22 page for all the latest releases from EA Sports. We'll make sure to key you in on all team drops, SBC, and Objectives player challenges.
Featured image courtesy of Liverpool / EA Sports.