Humbled to be amongst the elite athletes, first one to represent Pakistan in the global @redbullgamimg roster. Alhamdulillah! Thank you @redbull for giving me wings and of course, my community for supporting! 🙏🏻#redbullathlete#redbullpk#givesyouwingspic.twitter.com/8FfT1qwAko

— vSlash | RB | Arslan Ash (@ArslanAsh95) November 12, 2019
Arslan "Arslan Ash" Siddique is the latest signing for Red Bull as announced today and is their first ever player representing Pakistan.
The Tekken 7 player was crowned EVO 2019 champion earlier this year after a surprise win at EVO Japan 2019 that saw him defeat former EVO champions and other proven players.
Arslan Ash praying after his victory has become one of the most powerful images in esports history.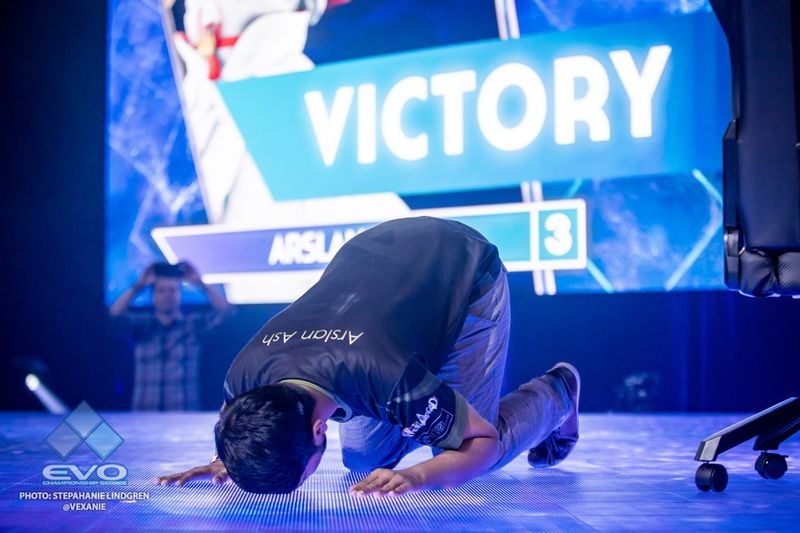 This marks yet another move for Red Bull following its continued esports presence expansion from sports titles to teams to the FGC.
Ryan Pessoa was signed by Red Bull after his departure from Hashtag United ahead of the FIFA 2020 season.
The energy drink company is also partnered with and sponsors various organisations including ENCE, G2 Esports, OG, Team Vitality and 100 Thieves.
An unfortunate loss to a near perfect year @G2esports, you came in and conquered the west while becoming the heroes and idols to millions of fans around the world. This is not the end of your story it's just another chapter. pic.twitter.com/X1X1FOsqJD

— Red Bull Gaming (@redbullgaming) November 10, 2019
Popular Twitch-turned-Mixer stream Tyler "Ninja" Blevins is also sponsored by Red Bull, with his own limited-edition cans released earlier this year.
Red Bull is also present in the StarCraft 2 scene through events and personal sponsorship for players and also fields a team in F1 esports.
The Red Bull Gaming Sphere in London has played host to multiple UK LAN events this year including Red Bull M.E.O and Player One UK Final with other events sponsored by Red Bull taking place around the globe.