After the EVO Japan 2020 finals, SoulCalibur VI producer Motohiro Okubo made two announcements on-stage regarding the title's future.
The first was a gameplay trailer for upcoming fighter Haohmaru; a special crossover character from Samurai Shodown released as part of the second season of DLC.
Many of his key traits and moves from Samurai Shodown appear to have made their way over to SoulCalibur VI, including his super move of upward strikes and a deflection counter.
No exact release date was given for Haohmaru, although he's expected to arrive this spring.
The second announcement was the tournament line-up for this year's SoulCalibur World Tour, which officially began with Evo Japan 2020.
The first Critical Edge event will be Final Round 2020 on 20th March, which is followed by The Mixup in France - which is the second of three Edge Master events.
Other stops on the tour include Combo Breaker 2020, CEO 2020, BAM12, VS Fighting X, Rev Major and Ultimate Fighting Arena.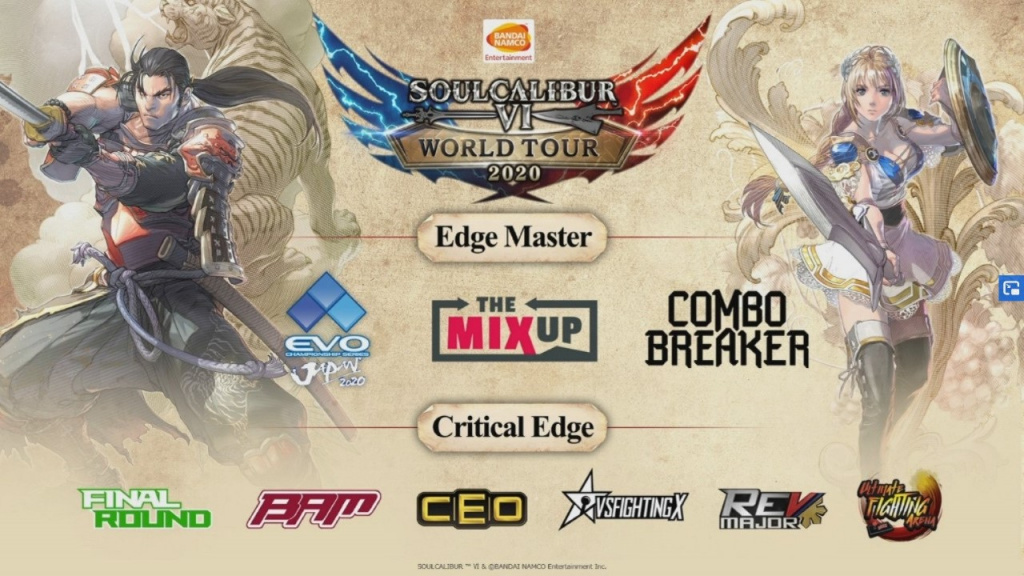 SoulCalibur's World Tour schedule (Picture: Bandai Namco)
You can check out the full schedule below:
EVO Japan - 24-26 January
Final Round 2020 - 20-22 March
The MIXUP - 18-19 April
Combo Breaker - 22-24 May
BAM12 - 29-31 May
CEO 2020 - 26-28 June
VS Fighting X - 21-23 August
Rev Major - TBA
Ultimate Fighting Arena 2020 - TBA
The finals of SoulCalibur VI at EVO Japan was a battle between US player Bluegod and Japan's Yuttoto, with the former coming out on top to win 500,000 JPY (£3,491). Bluegod also receives 300 World Tour points.
You can check out the Top 8 finals from EVO Japan 2020 below.