Trash talk in esports (or any sport for that matter) is a vital part of what makes them so exciting to watch, but taking it to a personal level out of frustration can and should have its consequences, as members of the Luminox Esports Fortnite crew learned.
The trio that was set up to rep Luminox at the latest FNCS event comprised of 97Default, Freemok3, and Wulfee5, got disqualified after an unsavoury comment posted by 97Default on social media. 
The 14-year-old tagged fellow Fortnite pros IDrop, wakie, k1nzell, and in a now-deleted tweet, issued personal insults towards them. Esports Talk host Jake Lucky screengrabbed the comment and shared the news.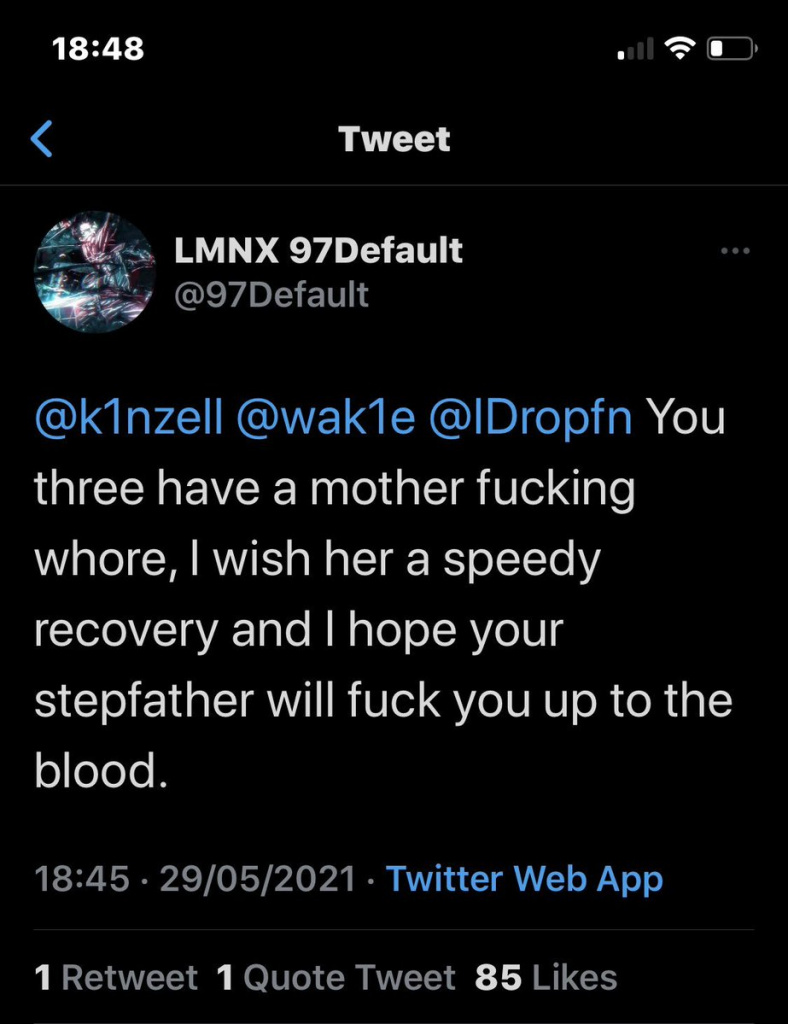 (Picture: Jake Lucky)
The young star who was performing exceptionally well in past FNCS weeks issued an apology to the entire competitive Fortnite community for his harmful words.
"I hope everyone understands the pressure that players who are playing for the first time in the FNCS Finals feel. I had no control over my emotions and my words because of my age," 97Default wrote on his Twitlonger.
Hours later, 97Default published an image directly on Twitter confirming they have been banned from competing at FNCS. In the statement, the Russian fragger explains that he's been seeing a psychologist for the past 1.5 months as means to get his anger issues in check.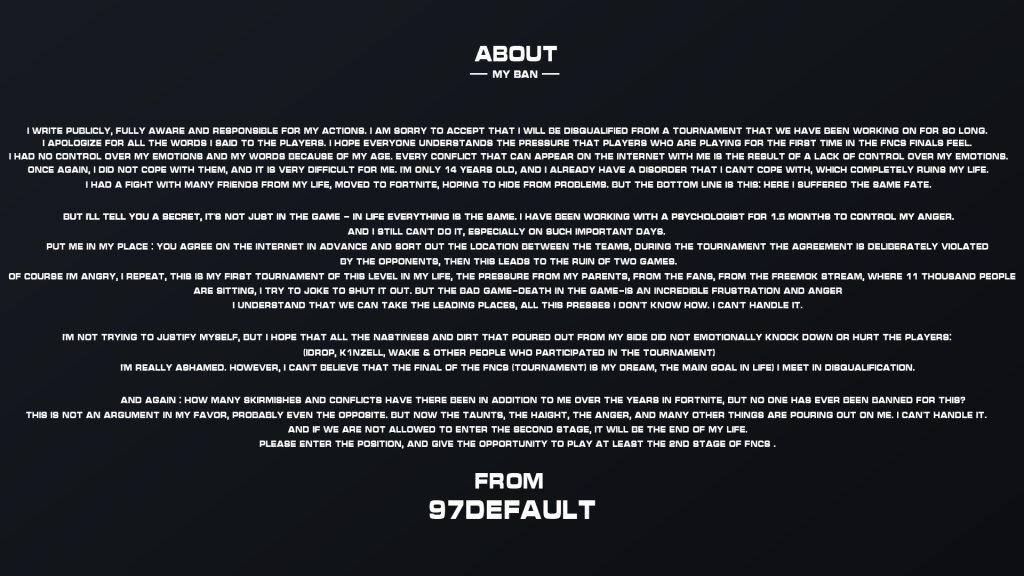 (Picture: 97Default)
97Default also pleaded to Epic that they lift the ban, as entering a tournament as big as FNCS has been a life-long dream of his.
"If we are not allowed to enter the second stage, it will be the end of my life. Please enter the position, and give the opportunity to play at least the end of the 2nd Stage of FNCS."
Epic Games has yet to issue a response to 97Default's statement.