In the latest Fortnite update to the item's shop, players can now get their hands on a selection of deeply-customisable superhero skins, allowing fans to make their own hero. Besides creating some new and wacky heroes, this has also enabled talented fans to recreate their own favourite superheroes who are not yet in the game.

(Picture: u/Brucetheblob)
Posting to Reddit, user Brucetheblob shows off his very own take on a mask-less Spider-Man, and his take on Peter Parker looks almost as good as if Fortnite devs had actually added the web-slinger to the game.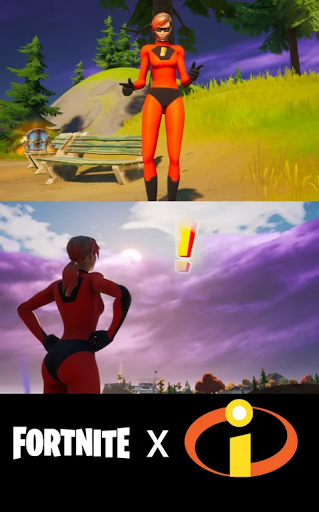 (Picture: u/ShortSonic01)
ShortSonic01, on the other hand, has expanded beyond Marvel to another Disney property altogether, recreating the iconic Elastigirl from The Incredibles franchise. It's probably not the first hero franchise to come to many people's minds, but we'd love to see more Incredibles representation in modern media.

(Picture: u/XXVjulian)
For those who remember the classic 2004 Nickelodeon show Danny Phantom, XXVjulian has come up with a skin that resembles a more grown-up version of the character, complete with his Ghost form's glowing green eyes. Of course, the skins are limited in many aspects, do instead of Danny's D emblem, the user has substituted a toilet roll instead.
We're sure there are hundreds of more characters to be created in Fortnite, and we're excited to see what else the community is capable of bringing to the table. This influx of new superheroes is sure to liven up the game's ongoing Marvel-themed season even further.