With the Fortnite v14.10 update, the large POI called Stark Industries got beamed into the map. With the new POI comes Iron Man, and just like Dr Doom, you will need to beat old Tony Stark down for some great superhero abilities. Here's how you can defeat Iron Man and what the rewards are.
Fortnite Season 4: How to defeat Iron Man
First up, you need to find Iron Man, and luckily, this part is easy.
Iron Man resides in the main building of Stark Industries, on the first floor. However, if players get to him before you do, he might be chasing them around.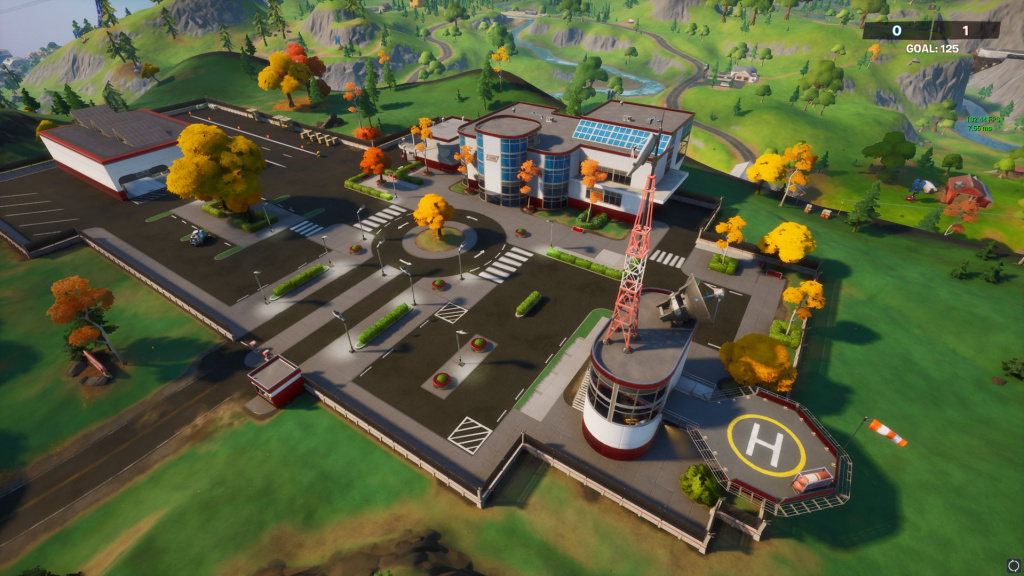 (Picture: Epic Games)
Just look for a guy in a red suit, and you should spot him quite easily.
Follow the steps below to defeat Iron Man in Fortnite Season 4:
Start a Battle Royale match and drop out of the bus, gliding to the main building of Stark Industries.
Kill one or more of the Stark Robots to get a Stark Energy Rifle.
The energy rifle should do more damage to Iron Man, which is the main trick to defeating him.
Watch out for his unibeam and repulsor attacks, and bring some friends along if he is too tough at the start.
After you've defeated Iron Man in Fortnite Season 4, he will drop two Mythic items granting you superhero abilities.
Further, he will drop a keycard, which you can use to open the Iron Man vault located on the bottom floor of the helicopter building.
Fortnite Repulsor Gauntlets and Unibeam
For defeating Iron Man in Fortnite, you will get two Mythic items, which give you superpowers, as well as a Keycard to open the Stark Industries vault.
You will have both items in your inventory at the same time but you can only use one at a time due to how Mythic items work.
Repulsor Gauntlets: Shoot small blasts of energy at buildings or players dealing 30 damage, or use them to levitate in the air for a short period.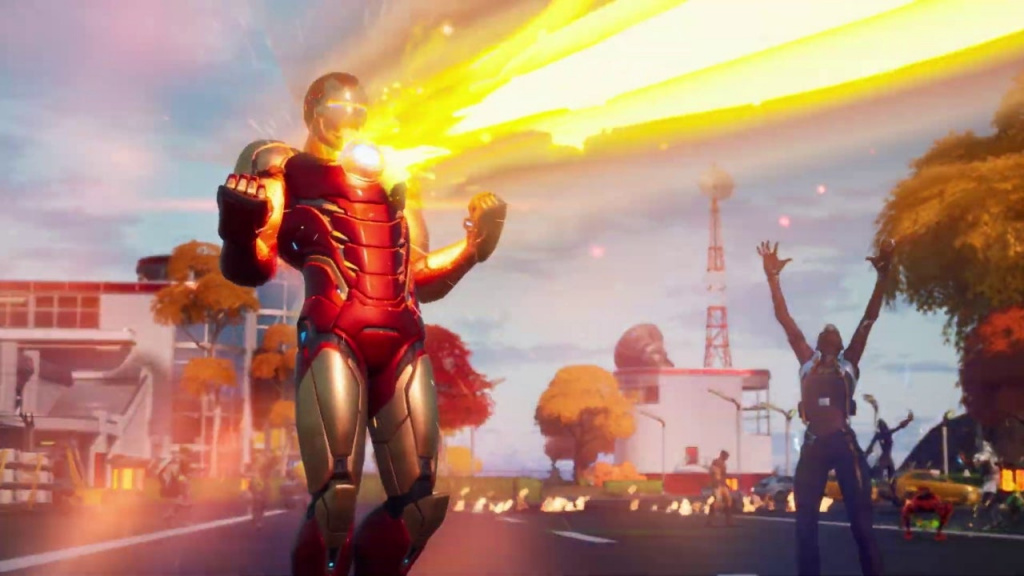 (Picture: Epic Games)
Unibeam: Charge up and fire Iron Man's Unibeam from your chest dealing damage to all buildings and players in its path. Cooldown of 35 seconds. 
Lastly, defeating Iron Man in Fortnite Season 4 is a Week 3 challenge, so you will get 50,000 XP for your troubles as well.