Fortnite Season 3 Chapter 1 continues with new additions to the item shop, new explorable areas, new secrets, new creative modes, and new weekly seasonal challenges to keep everyone busy. 
Fortnite Season 3 continues to add new exciting content like Bruno Mars and Anderson.Paak bundle as part of the Fortnite's Icon Series. There's also plenty of freebies up for grab, like the Mace of Hearts Pickaxe. There are also the week 10 seasonal challenges, one of which wants you to destroy mailboxes. As such, here's our guide on destroying mailboxes in Fortnite.
Mailboxes in Fortnite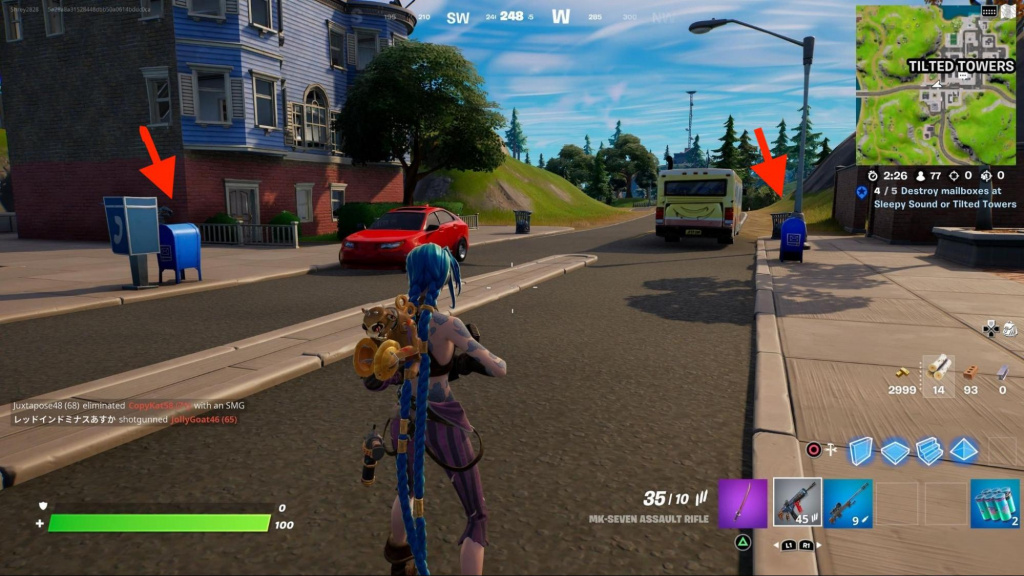 Mailboxes in Fortnite are little blue structures with blue coloured envelopes printed on the sides. They are scattered all over the map next to slightly bigger blue structures with a telephone symbol and are not difficult to find. Naturally, you will find them outside houses rather than gas stations and buildings. 
For this particular challenge, you have to destroy mailboxes at Sleepy Town or Tilted Towers. Finding and destroying mailboxes at tilted towers can be more troublesome since plenty of people tends to land there.
As such, you have to be cautious while searching for mailboxes in Titled Towers since there's the possibility of other players shooting you down. Alternatively, other players may get to the mailboxes first and destroy them for themselves.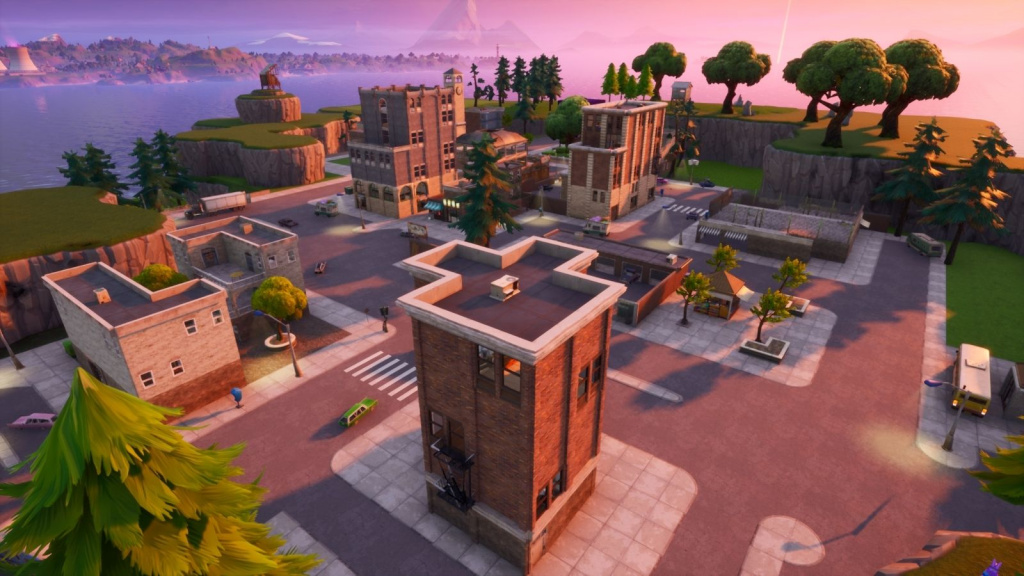 Thankfully, there are three mailboxes east of where you will find Galactico, and if you enter from the South, you will find them ripe for the taking at the entrance of Tilted Towers.
On the other hand, the mailboxes at Sleepy Sound are not sitting next to each other. You may have a hard time finding five of them here since that's how much you need to complete this challenge. However, you can expect less crowd of other players at Sleepy Sound, which means you can search for these mailboxes at your own pace without having to worry about being shot down by a sneaky player. 
Once you have found a mailbox, you can destroy it with the harvesting tool of your choice. That concludes our guide on destroying mailboxes in Fortnite. Make sure to check our dedicated Fortnite section for more news, guides, and features on the same. 
Featured image courtesy of Epic Games.
---
For more Fortnite news be sure to check out our dedicated section, or some of our Guides & Tutorials, just below:
Fortnite Guides - All Fortnite Redeem Codes | When Does Fortnite Chapter 3 Season 5 Start?|All Fortnite Twitch Drop Rewards| How To Make Your Own Fortnite Skin |
Fortnite Events - Fortnite Winterfest 2022 | 
The Best Fortnite Creative Codes - Best Edit Course Codes|Best Prop Hunt Codes|Best Zombie Map Codes
Featured image courtesy of Epic Games.