Be careful what you tweet, especially if you have millions of followers from playing a game aimed at kids, at least that is the lesson Fortnite pro player Cody "Clix" Conrod, 16, is learning today.
The American, who represents esports organisation NRG, was recently stripped of his Support-A-Creator (SAC) Code and now it appears Fortnite's publishers are seeking to further distance themselves from the player, with Clix claiming that the 'box fight' maps that bear his name, will soon no longer.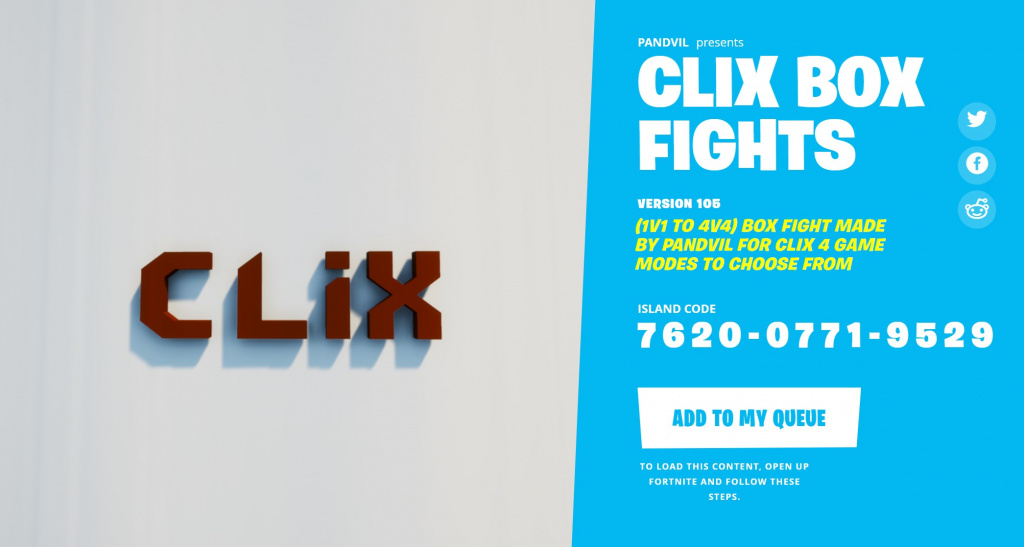 Clix's box fight maps are still available through the Fortnite website. (Picture: Epic Games)
'Box fight' maps are used by competitive players to get better at Fortnite's core building mechanics. Clix's were created by "Pandvil" and they some of the oldest and most popular in the game, at the time of publishing they are still available and bear his name.
It comes after Clix tweeted a joke that suggested he drugged girls that came over to his house with laxatives. The joke isn't particularly funny and Epic Games clearly feel it's not a look they want to be associated with their game.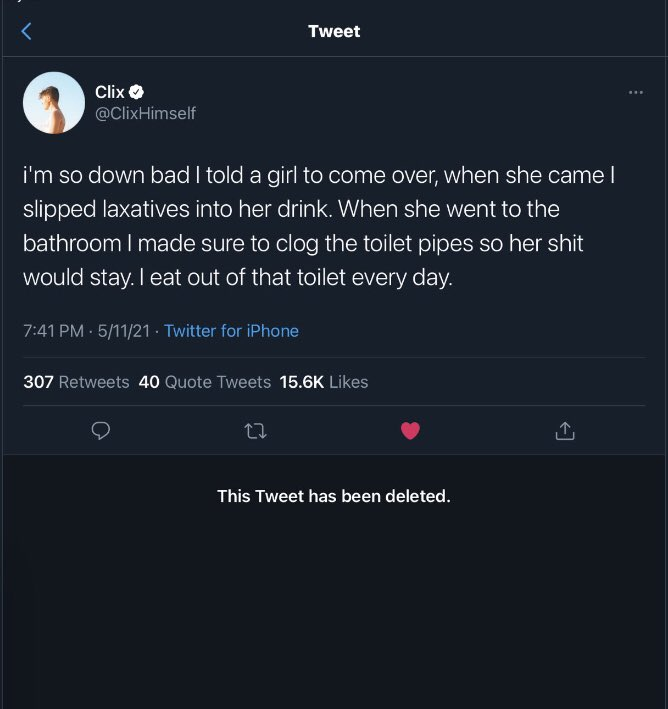 (Picture: Twitter/Clix)
The offending tweet (now deleted), was posted on the 11th of May, and Clix's creator code was revoked soon after. 
Epic Games has yet to comment on the sanctions taken and it is not yet clear if he is banned from competitive play, though if this were the case it would be unprecedented.
NRG, the organisation he joined in June of last year, has yet to comment though they did stand by their man in February of this year when he found himself suspended from Twitch.
Clix is one of the most popular players in Fortnite with over 1.7 million followers on Twitter and over 3.9 million on Twitch, a platform where he regularly streams to tens of thousands of avid viewers.
---
For more Fortnite news be sure to check out our dedicated section, or some of our Guides & Tutorials, just below:
Fortnite Guides - All Fortnite Redeem Codes | When Does Fortnite Chapter 3 Season 5 Start?|All Fortnite Twitch Drop Rewards| How To Make Your Own Fortnite Skin |
Fortnite Events - Fortnite Winterfest 2022 | 
The Best Fortnite Creative Codes - Best Edit Course Codes|Best Prop Hunt Codes|Best Zombie Map Codes
Featured image courtesy of Epic Games.