April Fools' day seems like the perfect day for developers to create fun, and in some cases, real cosmetics to celebrate the occasion, with Epic Games debuting the famous Stonks meme guy as their latest Fortnite skin.
That's right, starting 1st April and for the next few days, players will be able to take on the role of a wealthy investor with the new Stonks-based skin.
Fortnite Stonks skin - Cost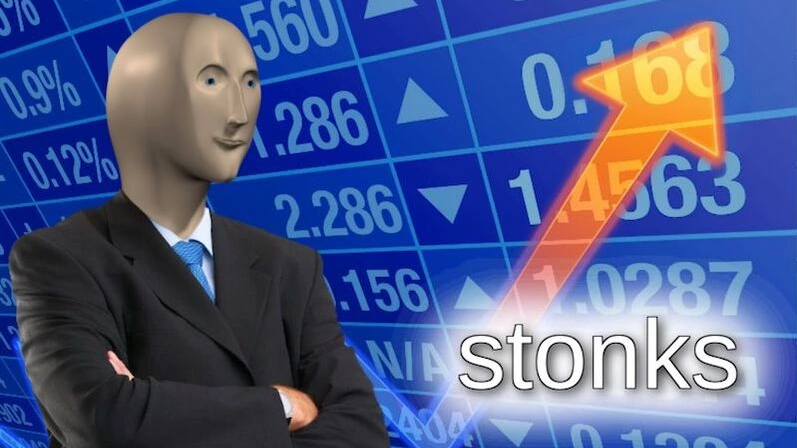 (Picture: Reddit)
This skin, which is called Diamond Hanz, is available in the in-game store for a price of 1200 V-Bucks, which also includes a special style for the backpack in the form of an ascending arrow, as used in the meme template.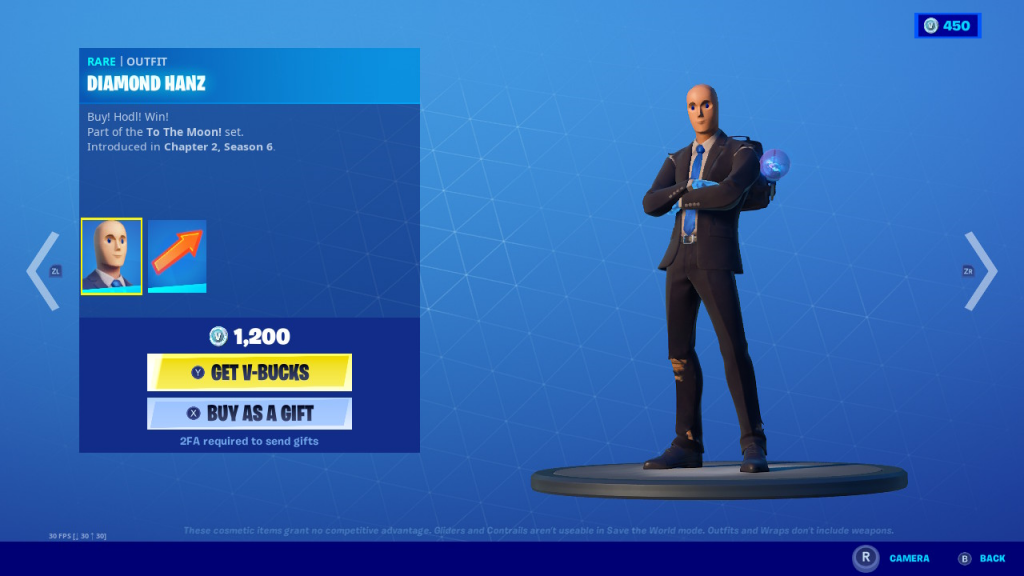 (Picture: Epic Games)
Even the name of the bundle "To the Moon!" refers to the world of finance, since it is a phrase widely used by investors in the stock market, and that took a lot of relevance during the controversy between WallStreetBets and Gamestop earlier this year.
The time has come to become all businessmen and fly straight to the Moon for a Victory Royale.