Many people have different reasons for watching a streamer. For some, it's a way to experience a game they're not necessarily interested in buying themselves, for others, watching an entertaining personality is more than enough. 
Then, there are people looking for a way to escape their reality or to forget about issues they might be having, at least for a few hours. This is the exact situation a fan of Twitch streamer Dakotaz finds herself.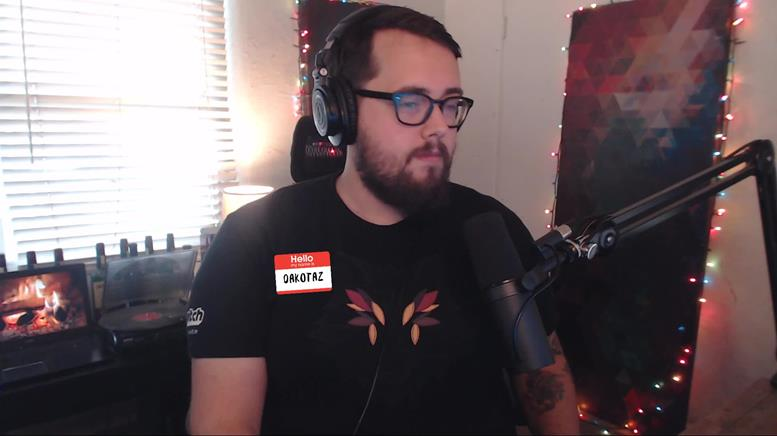 (Picture: Not Dakotaz but DRNKIE)
The Fortnite personality unintentionally made her day by grouping up in a game of the battle royale title. At first, she didn't believe he was the real Dakotaz, but once the streamer's voice became recognizable, she couldn't control her tears.
At first, Dakotaz reacted confused: "Oh my god, I just made someone cry," he said, adding that he didn't say anything mean, in case any viewers misinterpreted the situation.
Eventually, the fan revealed why teaming up with Dakotaz meant so much to her, as she told the streamer and his viewers about her aunt's recent cancer diagnosis.
"So, my aunt just got diagnosed with cancer three days ago, and just watch your streams to make (feel) better." Dakotaz sent both of them his best wishes, as they continued their game.
Want more Fortnite news? Check out the future plans from Epic Games that include porting the game to the latest Unreal Engine 5.
Correction: The above image is not of Dakotaz but in fact fellow Twitch streamer DRNKIE, please accept our apology.