After two years of seasonal tweaks and near-constant shifting of the game's meta, Epic Games finally did it - they blew Fortnite up.
Rather like the recently announced 'Overwatch 2', Fortnite Chapter 2 isn't quite a fully-fledged sequel to the world's most popular game, but it certainly brings plenty of new things to see and do to the insanely popular battle royale, including stealth, swimming, and… uh… fishing?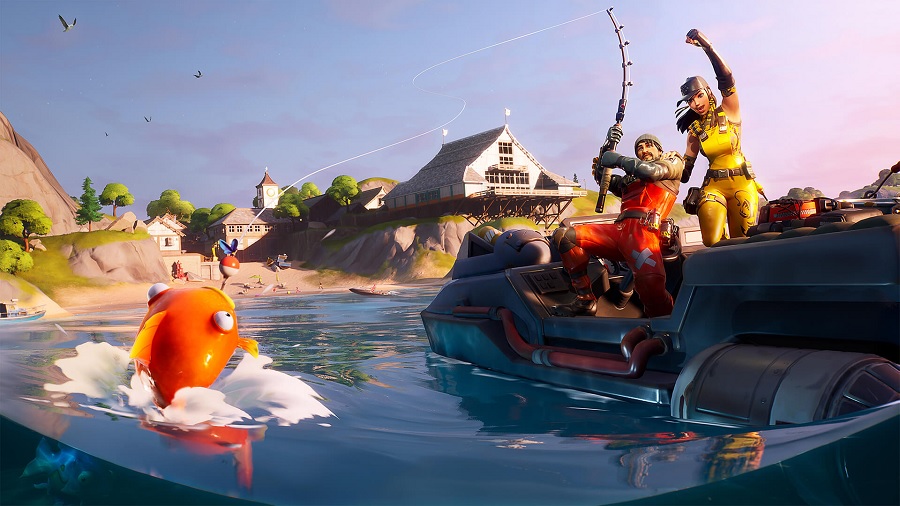 But is it better than the game that took the gaming world by storm since emerging as a cartoonish attempt to steal PUBG's thunder? We'd argue a definitive yes.
Fortnite's whole methodology has been built around reinvention, its competitive landscape shifting both subtly and not so subtly, seemingly ever fluid. Between the balance tweaks to a weapon's damage or range, to refinement of material limits, to wholesale map changes and more, Fortnite is a different game from one week to the next - something that has players "dropping in" constantly.
That's unlikely to change with Fortnite Chapter 2, but we'd argue that the changes it brings offer more than anything the game has seen before.
Fortnite has often surprised, but not always delighted, longtime players. The mech of Season X, or the planes from before then, felt like Epic flexing their creative muscles (which should be applauded), but these spikes in an ever-evolving meta threw professional players for a loop, while also raising the skill ceiling for new players.
These additions weren't necessarily changes for the sake of change, but their entwinement with seasonal changes made them feel almost like an annoyance that the player base was waiting to pass.
Conversely, Chapter 2's changes seem like they deepen the opportunity for strategy while never unsettling the balance that Epic seems to be constantly working towards.
As an example, whereas players could go a whole string of matches without hopping in a mech or a plane, everyone can hide in a haystack to jump out on an unsuspecting passer-by, or save their life with a lucky catch while fishing.
We'd also argue that leaning into this almost whimsical style of battle royale does more to offer a more defined personality to a game that, even after two years, feels like a strange mash up of pop culture references and Dreamwork-style animation. It keeps Fortnite ahead of the competition just in terms of memorable "zaniness".
Of course, there's another factor at play here. Many lapsed players will jump back into Fortnite because of the big "2", and millions more will be jumping into it with fresh perspective. Resetting the map and reworking the toolset available to make "oh my god did you see that" moments occur more regularly for new and almost-new players alike can only serve to increase the game's popularity, and consistently bring in new players - while also offering those same fresh faces a more level playing field than before.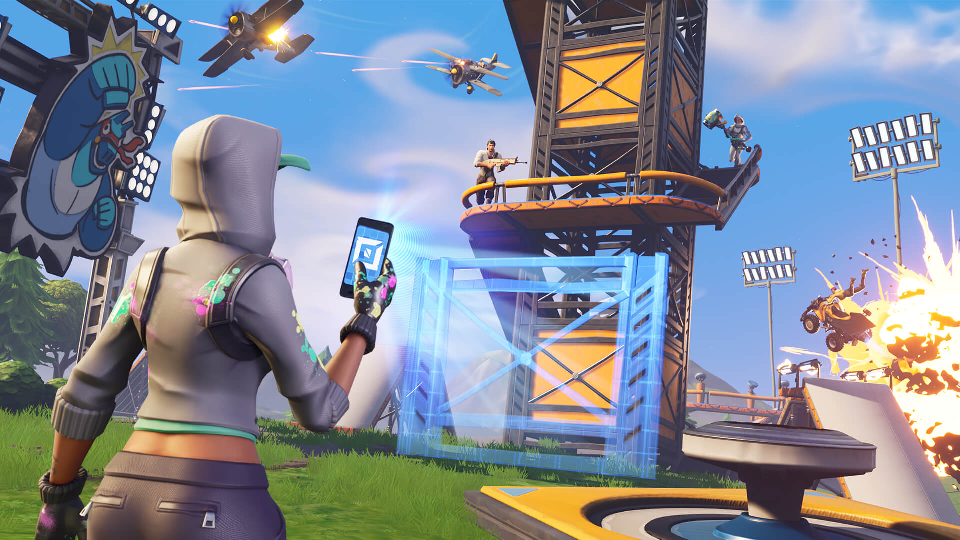 It goes without saying that the game maintains a high level of competitiveness, and the best players will still wipe the floor with those that are still learning to swing their pickaxe - but for the vast majority of players this soft reboot is a chance to see what the fuss is about.
Retrospectively, the world will always remember Fortnite - no matter how many chapters it ends up having. But this first reset feels incredibly special, a "where were you" moment in gaming unlike we've seen since the good old days of Mario first appearing in 3D, or escaping the Pillar of Autumn in the original Halo. The old map may be gone, but we'll always have Tilted Towers in our memories.