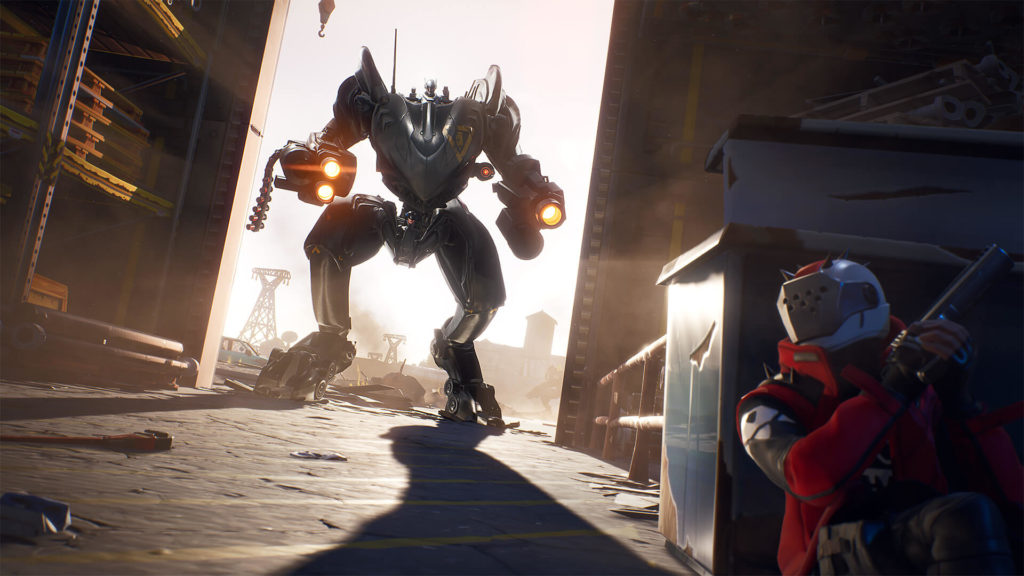 Many fans and figures in the Fortnite scene have supported the #RemoveTheMech movement, with the r/FortniteCompetitive subreddit even adding the hashtag as a user flair. The B.R.U.T.E has 1000 health points and unlimited ammunition, can jump long distances, harvest building materials and destroy other players and structures in seconds.
In a statement, the Fortnite team explained why the B.R.U.T.E won't be nerfed or vaulted any time soon in relation to the 'Fortnite philosophy'.
"The mission of Fortnite is to bring players of all skill levels together to have a fun experience where anyone can win. For example - everyone having a shot at that first elimination or Victory Royale moment and the satisfying feeling that comes with it. Right now, we know there are players out there who have never had that opportunity."
They go on to explain more players are getting eliminations while the number of eliminations for the experienced players has remained consistent. A graph showing the number of B.R.U.T.E eliminations in each game mode, as well as the total percentage of eliminations gained via B.R.U.T.E were added to illustrate how 'small' the problem is.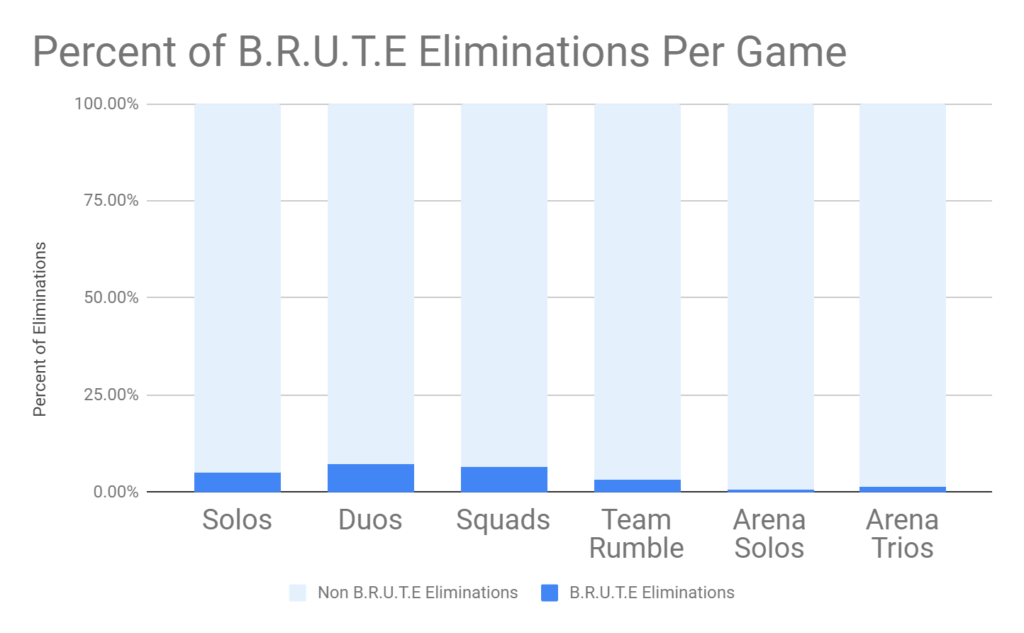 This response made it clear that the B.R.U.T.E is going to remain in Fortnite for the rest of the Season at least and there are no immediate nerfs coming to the mech either. The backlash to both the B.R.U.T.E and the response from the dev team has led to many once again asking for a skill-based matchmaking system or another means of putting players into fair skill groups for each Season.
Before the Fortnite World Cup, there was controversy surrounding 'secret' custom servers only some in the community were able to access and practice on. Other players who qualified had to practice in regular lobbies with players of a widely varied skill level.