Following The End coming this Sunday, it looks like Fortnite will close the book on the previous ten Seasons and the current map as a new Chapter in the battle royale's history begins.
Leaked on the Italian Apple's App Store, a screenshot seems to show the title screen 'Fortnite: Chapter 2', alongside a river with boats that suggest they will be a new vehicle to explore the new map with.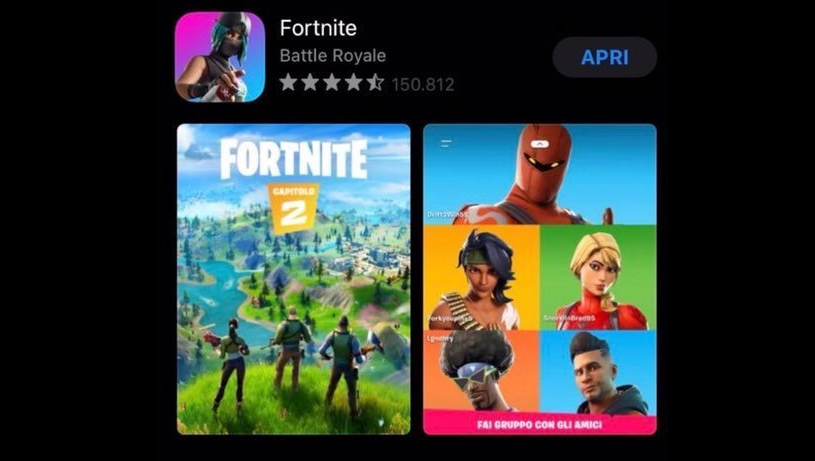 The map also appears to have clouds in the sky that many players have been hoping to see added to the game as well as a new form of Tilted Towers right in the middle of the photo and a lighthouse on the horizon.
On top of a new map, the default skins visible at the bottom of the promotional image appear to be new and improved versions. This could see the old defaults replaced with these upgrades or players finally being given the chance to pick which of the default skins they play with before games.
While these leaks are exciting, the countdown on the rocket on the current map shows The End coming at 13:00 Central this Sunday, on 13th October, meaning players will need to wait at least a few days to see how The Visitor closes out this Season and what else the next Season, or 'Chapter' will bring to Fortnite.
No official teasers have been released by Epic Games yet ahead of 'Fortnite Chapter 2' but this article will be updated if any further developments emerge ahead of this weekend.